Client Success Story: Asheville Humane Society
The Asheville Humane Society (AHS) in North Carolina is dedicated to promoting the compassionate treatment of animals in their community through education, sheltering and adoption. AHS receives payments from the local government, and is also supported by private donations, grants, and other fundraising activities.
Business Challenge:
AHS needs $3,500 a day to run their operations, and that does not include new programs and new buildings such as their planned Adoption and Education Center. Government funds do not cover all these expenses. AHS needed a fundraising management solution to help meet their unfunded needs.
Solution:
DonorPerfect Online Fundraising Software
Development Associate Troy Salsbury and his team performed a software search. "We asked around, did a web search and narrowed it down to Raisers Edge and DonorPerfect. We chose DonorPerfect for the features and cost, and I really liked its look and feel."
"We started with the desktop version (DonorPerfect Installed) because that was our comfort zone, but I was seduced by DonorPerfect Online (DPO) from the beginning. I love how all the information is right up front on the home page and main screens. I'm also working more off-hours and I'm on the road a lot more (I even went Christmas Eve to pick up a check), so I need access to the data from anywhere at anytime, and I can do that with DPO."
"The other major benefit is we work with a consultant who uses DPO for many of their clients. They can run reports, create and monitor direct mail solicitations, and provide other consulting services without having to be at our office – they're in another state! They just log into DPO and they see what we see because we're working with the same information."
When asked if there was any apprehension about switching to DPO, Troy said "I had no fear. It has the same features as the Installed version (even a few extras), and I don't think there is a huge learning curve. The way it works just makes sense so we didn't need a lot of training. I'm also impressed with how fast DPO is. I thought I'd lose speed with the switch, but I haven't."
Key Results
"We use DPO to manage our direct mail campaigns, in-house mailings, major donor programs – you name it. For special programs and for the operating budget, we created a Leadership Circle that has pledged over $20,000 within the first four months! We automatically generated letters that were personalized with the data from DPO, as were the thank-you letters. I really like that you can set up as many different thank-you letters as you want, and have them automatically sent based on the solicitation."
"We've become really smart about using DonorPerfect and now we're growing." Troy shared some specific examples:
"We started using the flags to help segment our donors, solicitations, etc. At first, I didn't feel I needed them, but now I get it. Because we tie every gift to a solicitation code, we know exactly how much money is brought in for each campaign and each solicitation."
"DPO lets us identify solicitations by campaign; so, when a gift comes in, we know, for example, to categorize it with the building fund as opposed to some other solicitation."
"Just recently, I looked at a solicitation analysis report (it's my favorite thing on Earth) and decided to be more aggressive with an additional 2,300 prospect mailings. Our 2008 direct mail results surpassed our goals!"
"Our consultant showed me how to use DPO to reactivate donors. They look at the Lapsed Donors (LYBNT) report and they drill down into data to derive important insights. We revisited these people and asked for money and they started giving again."
When asked to summarize his thoughts, Troy said "DPO helps you know whom to ask. If you don't know past data, like who donated, or why they stopped, you can't raise more money. You need to know this to raise more, and you can't do that in Excel."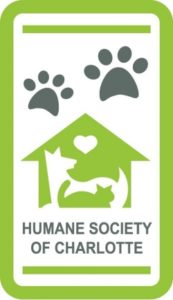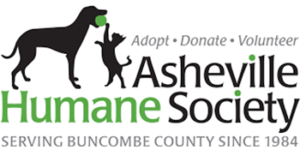 Key results:
Raised $2.5 million for a new building
Surpassed direct mail goals despite challenging economy
Reactivated past donors who lapsed
Staff and consultants improved fundraising results with web-based functionality