Report intelligently. Share automatically.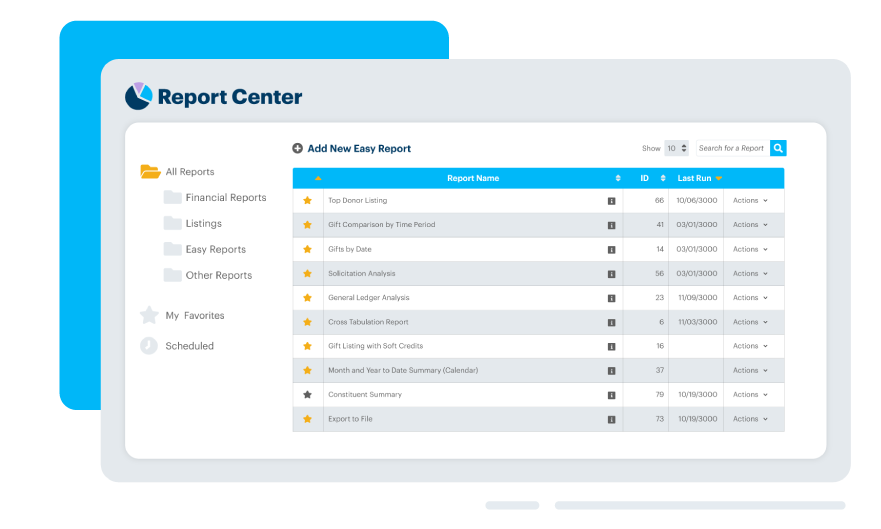 Custom Reporting empowers you to make better decisions through straightforward tools to view, interpret, analyze and automatically share reports and infographic widgets. Create any type of custom report, graph or trend analysis, and schedule it to be automatically sent to stakeholders every time it's updated.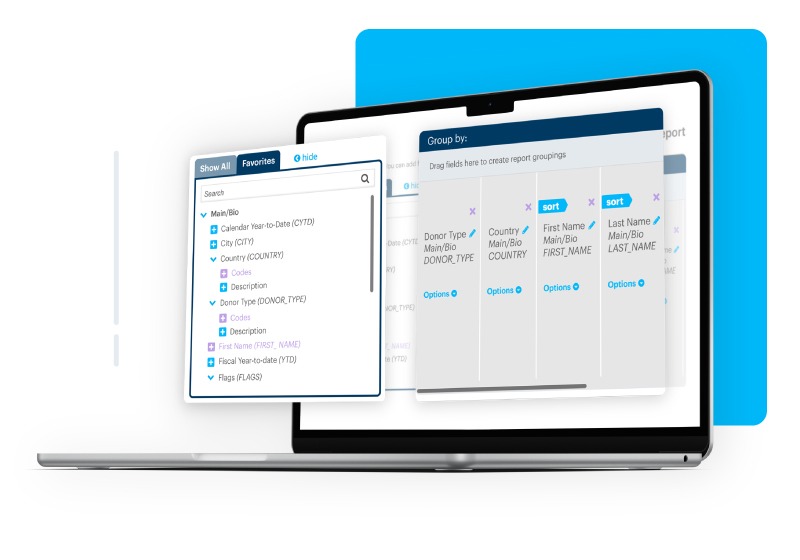 Key Benefits
Get the right information to key stakeholders in the format you choose at the very moment it's available.
Build custom Key Performance Indicators (KPIs) so you can measure and share what's most important to your organization.
Make better decisions based on analysis of KPIs such as: retention rates, average gift amounts, new donors vs. repeat donors vs. reactivated donors, and more.
Gain confidence in reporting and save time keeping stakeholders updated.
Create and edit custom reports on any data, including custom fields.
Edit and copy standard reports, including dashboard reports and widgets.
Embed formulas to calculate real-time results as new data is created.
Format reports to exact specifications including font, size, colors, margins, and more.
Create an array of graphics to visually show trends and highlight key data.
Schedule the delivery of reports to anyone you choose in regular intervals.
Export reports and data as a PDF, Excel, HTML, and CSV file formats.