Integrated Email Marketing

Engage your digital donors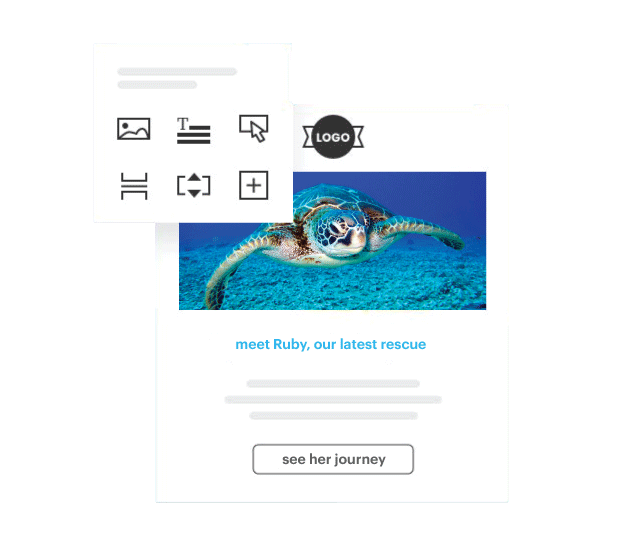 Discover your inner marketing genius
Included with most packages, DonorPerfect's integration with Constant Contact empowers nonprofits like yours to promote their mission, grow donor relationships, and track campaign success with easy-to-use email and analytics tools.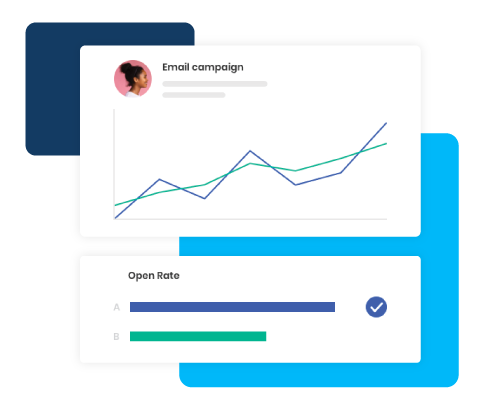 Track your progress every step of the way
Constant Contact's tracking tools tell you who's opening, clicking, and sharing your emails and social posts – in real time – so you can plan your next steps. From annual appeals to monthly giving campaigns, the analytics dashboard makes it easy to spot which message resonated best with each of your donors.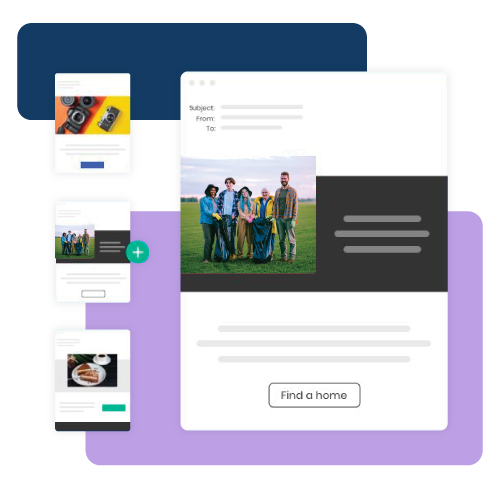 Create custom, branded emails with templates exclusively available to DonorPerfect users
The DonorPerfect team created 25 fundraising email templates on top of more than 100 other Constant Contact templates you can choose from to spread the word about your mission. We did the writing for you, so effective communications for Giving Tuesday, crowdfunding, welcoming new donors, and monthly giving are just a few clicks away.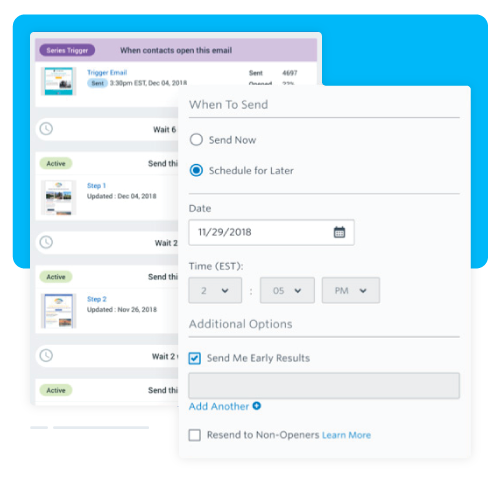 Turn first-time donors to loyal supporters
Increasing donor participation doesn't have to be difficult for your organization. Import, store, and segment contacts so you'll always send the right message to the right people, and easily create branded content using customizable templates.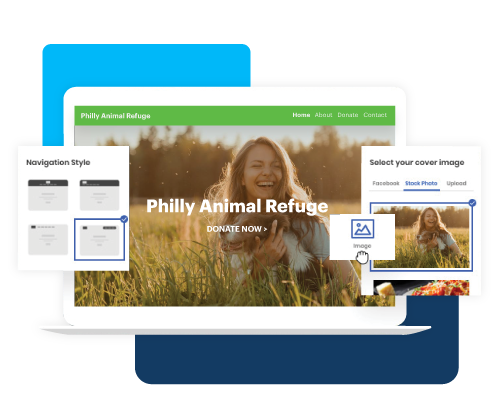 Build a beautiful nonprofit website
Establishing your website is no longer a major hurdle. Constant Contact makes it easy to create a mobile-responsive site hosted on your own custom domain. Along with it, you'll get blog capabilities and social media sharing options, plus detailed analytics to measure your success in real time.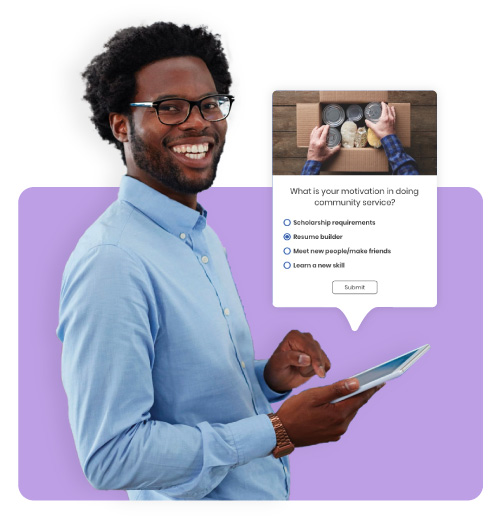 See the difference with Constant Contact Email Plus
Elevate your email communications and take advantage of powerful analytics with DonorPerfect's Constant Contact Email Plus integration.
Trigger automated email series based on how your contacts engage
Send new donors a series of welcome emails when they join a list
Personalize dynamic email content based on contact details
Create a responsive website using easy drag-and-drop templates"
Effortlessly grow your email list by utilizing an unlimited number of customizable pop-up forms
For $29 a month, you can gain access to these additional revenue-generating features at a significantly lower cost than nonprofits without a DonorPerfect subscription.
Get started with DonorPerfect and Constant Contact