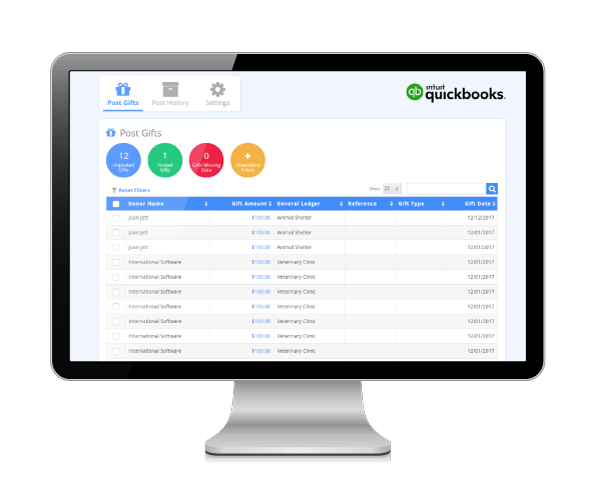 Benefits For Nonprofit Accounting
With DonorPerfect's QuickBooks integration, you can:
Easily customize how you send data from DonorPerfect to QuickBooks.
Eliminate double data entry of gift information from the Donor Management System to the Accounting software.
Provide a complete and accurate audit trail for financial reporting.
Maintain complete details for donors, gifts, pledges, and communication in DonorPerfect, and sync only needed financial data for accounting.
Link DonorPerfect donors and gifts to QuickBooks customers, classes, bank accounts, and income accounts.