Prospect research and wealth screening

Using a variety of both American and Canadian sources, iWave researches your DonorPerfect constituents and provides you with information on their giving capacity and likeliness to give so you can fine-tune your fundraising strategy and target just the right prospects.
Benefits
Identify top prospects among your constituents.
Receive results within minutes or hours of submitting a request.
Gauge the appropriate ask amounts.
Tailor your major gift asks to the right prospects.
Segment your DonorPerfect mailings more effectively.
Features
Complete wealth, biographic, and philanthropic review of prospects
Data verification process
RFM analysis of your nonprofit's relationship with each prospect
Scoring system that categorizes prospects, based on criteria you define
Donor profiles that allow you to manage and report on prospect data
Ability to refresh data at any time
Ability to import data into your DonorPerfect system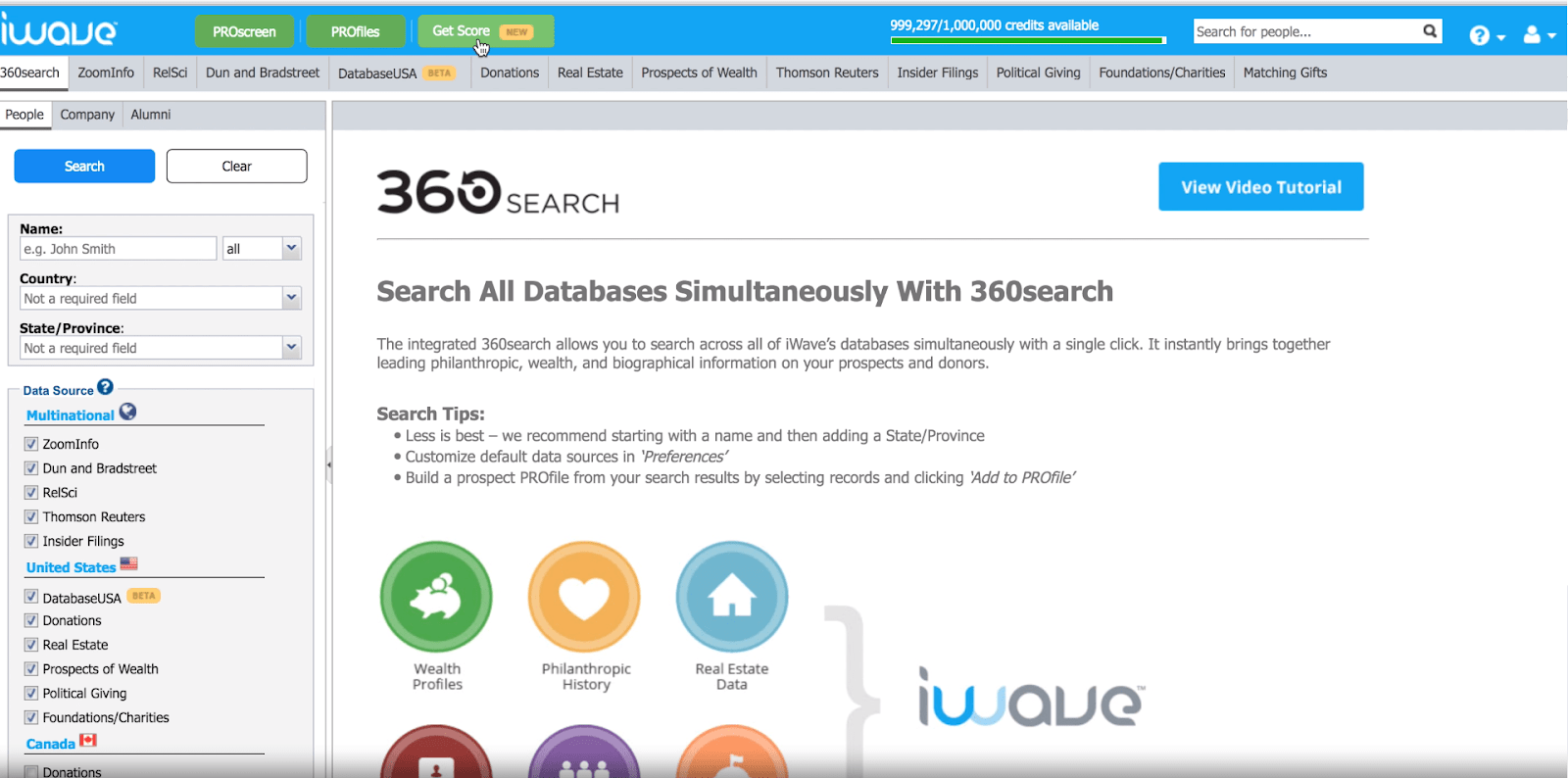 Fast Facts
About: iWave is a donor research and wealth screening tool that helps you to make evidence-based decisions on who to ask, how much to ask for, and when, so you can fundraise with confidence.
Category: Prospect Research
Country Availability: United States, Canada
Integration Type: General Import/Export
Learn More and Request Pricing