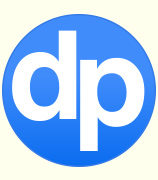 Horsham, PA, January 27, 2009 — On January 1, 2009, SofterWare acquired Agena Informatique, the long-time distributor of the company's DonorPerfect fundraising software in Quebec. The acquisition was completed through SofterWare's newly created DonorPerfect Canada subsidiary.
Doug Schoenberg, CEO of SofterWare, Inc., stated, "We've had a wonderful partnership with Agena for over fifteen years, that has allowed our French and English versions of DonorPerfect to become the most widely used fundraising software in Quebec and much of Canada. This acquisition represents a great opportunity for SofterWare to leverage Agena's unique expertise in meeting the bilingual fundraising technology needs of nonprofits, not only in Canada, but also in other non-English speaking International markets."
Jon Biedermann, VP of Fundraising Solutions, noted, "We're very excited to work with our new Montreal office to expand our fundraising solutions in Canada to include our new capabilities for transaction processing, DonorPerfect Online, as well as other potential new products and services."
Laurence Morel will manage DonorPerfect Canada operations in Quebec, including support, training and sales.
About SofterWare, Inc.

SofterWare, Inc., based in Horsham, Pennsylvania is a leading provider of software to nonprofit organizations, with over 10,000 clients throughout the world. In addition to the company's DonorPerfect fundraising software, SofterWare also offers software for managing childcare centers, public and private schools, and camps and conference centers. For more information on SofterWare and its products, please visit www.softerware.com. For more information on DonorPerfect Fundraising Software, please visit www.donorperfect.com or www.donorperfect.ca.
Media Contact
Sam Goldenberg
215-542-4390 x233
sgoldenberg@softerware.com
www.donoperfect.com