Company jumps 524 spots in 2010 rankings with three-year revenue growth of 32%.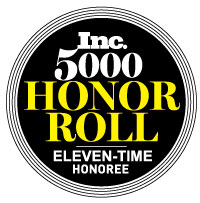 NEW YORK — Inc. magazine ranked SofterWare, Inc. 3,389 on its fourth annual Inc. 5000 list, an exclusive ranking of the fastest-growing private companies in America. This is a jump from last year's 3,913 ranking, as revenue from SofterWare's fundraising software, childcare management software, camp management software and school administration software continues to grow despite the challenging economy.
"For more than 30 years, Inc.'s list has served as evidence of the significant accomplishments of enterprises such as SofterWare. And, more than ever, this year's list is a testament to the creativity, resilience, and tenacity of America's top entrepreneurs," said Jane Berentson, editor of Inc. magazine.
SofterWare, Inc., founded in 1981 and based in the suburbs of Philadelphia, offers software, support, and administrative solutions to four markets: DonorPerfect fundraising software for nonprofit organizations, EZCare childcare management software for daycare & before & afterschool programs, MMS for Schools for public and private schools, and EZ-CAMP2 camp management software for camps and summer programs. SofterWare's products are leaders in each of their markets, and are used successfully by thousands of organizations throughout North America.
Doug Schoenberg, CEO of SofterWare, Inc., said "We're delighted to once again be included in the 2010 Inc. 5000 list, and to jump so significantly in the rankings. With the challenges that continue to face businesses in this economic environment, we're appreciative of our thousands of loyal clients, some of whom have been with us since we were founded nearly 30 years ago. We're also immensely proud of our staff, which has been the foundation of our continued growth and improvement each year."
About Inc. Magazine
Founded in 1979 and acquired in 2005 by Mansueto Ventures LLC, Inc. (www.inc.com) is the only major business magazine dedicated exclusively to owners and managers of growing private companies that deliver real solutions for today's innovative company builders. With a total paid circulation of 712,961, Inc. provides hands-on tools and market-tested strategies for managing people, finances, sales, marketing, and technology. Visit us online at Inc.com.
About SofterWare, Inc.

SofterWare, Inc., based in Horsham, Pennsylvania is a leading provider of software to nonprofit organizations, with over 10,000 clients throughout the world. In addition to the company's DonorPerfect fundraising software, SofterWare also offers software for managing childcare centers, public and private schools, and camps and conference centers. For more information on SofterWare and its products, please visit www.softerware.com. For more information on DonorPerfect Fundraising Software, please visit www.donorperfect.com or www.donorperfect.ca.
Media Contact
Sam Goldenberg
215-542-4390 x233
sgoldenberg@softerware.com
www.donorperfect.com