Attributes its 43% Percent Revenue Growth to Delivering Solutions that Exceed Client Expectations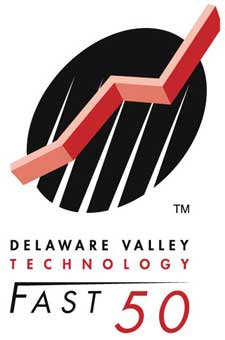 Horsham, PA, January 15, 2007 — SofterWare, Inc. has again been named as a winner of Deloitte & Touche's prestigious Technology Fast 50 Program for Greater Philadelphia, a ranking of the 50 fastest growing technology, media, telecommunications and life sciences companies in North America. Rankings are based on percentage revenue growth over five years, from 2001–2005. SofterWare, Inc. grew 43% percent during this period. This is the fifth time SofterWare has been named to the Fast 50 list.
SofterWare's CEO, Doug Schoenberg, credited the hard work of every SofterWare team member, and their commitment to customer satisfaction, with the company's revenue growth over the past five years. He said, "SofterWare is delighted to again be recognized for our continued growth. We believe this success is directly related to our commitment to helping our customers achieve greater productivity and professionalism with products and services that provide an outstanding value."
"Making Deloitte's Technology Fast 50 is commendable in today's highly competitive technology industry," said Tony Kern, deputy managing principal of Deloitte's Technology, Media & Telecommunications industry practice. "We commend SofterWare for making the commitment to technology and delivering on the promise of market longevity. We are proud to honor SofterWare as a Deloitte Technology Fast 50 winner."
About Deloitte & Touche
Deloitte refers to one or more of Deloitte Touche Tohmatsu, a Swiss Verein, its member firms and their respective subsidiaries and affiliates. As a Swiss Verein (association), neither Deloitte Touche Tohmatsu nor any of its member firms has any liability for each other's acts or omissions. Each of the member firms is a separate and independent legal entity operating under the names "Deloitte," "Deloitte & Touche," "Deloitte Touche Tohmatsu," or other related names. Services are provided by the member firms or their subsidiaries or affiliates and not by the Deloitte Touche Tohmatsu Verein.
Deloitte & Touche USA LLP is the U.S. member firm of Deloitte Touche Tohmatsu. In the United States, services are provided by the subsidiaries of Deloitte & Touche USA LLP (Deloitte & Touche LLP, Deloitte Consulting LLP, Deloitte Financial Advisory Services LLP, Deloitte Tax LLP, and their subsidiaries), and not by Deloitte & Touche USA LLP.
About SofterWare, Inc.

SofterWare, Inc., based in Horsham, Pennsylvania is a leading provider of software to nonprofit organizations, with over 10,000 clients throughout the world. In addition to the company's DonorPerfect fundraising software, SofterWare also offers software for managing childcare centers, public and private schools, and camps and conference centers. For more information on SofterWare and its products, please visit www.softerware.com. For more information on DonorPerfect Fundraising Software, please visit www.donorperfect.com or www.donorperfect.ca.
Media Contact
Sam Goldenberg
215-542-4390 x233
sgoldenberg@softerware.com
www.donoperfect.com