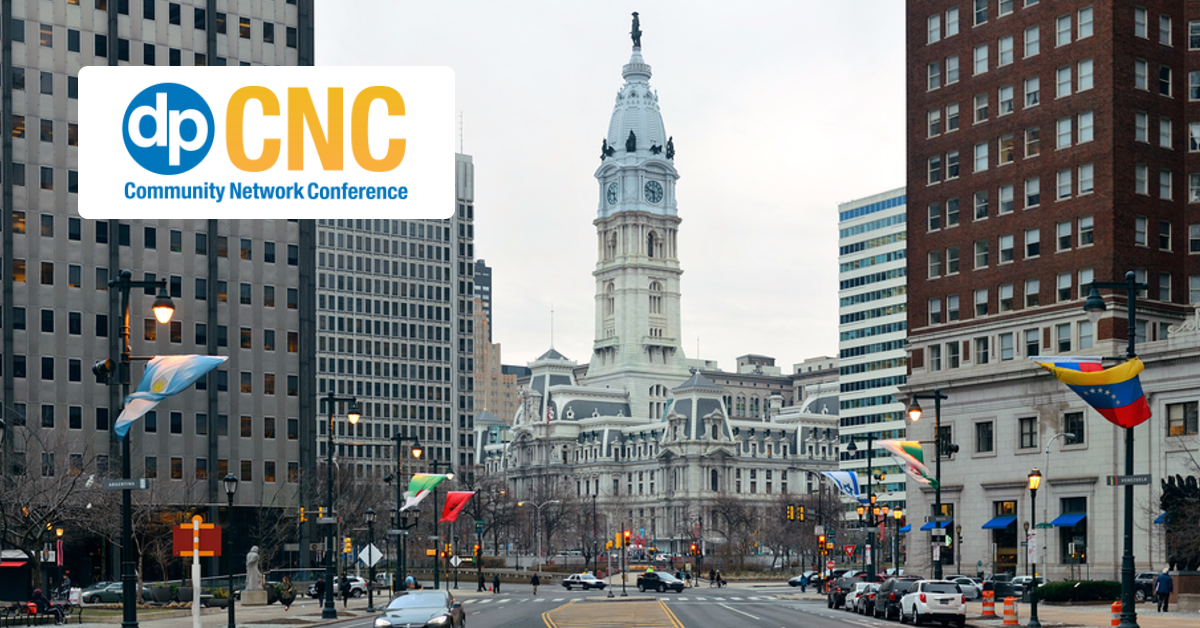 I speak nonprofit.  It's a language specific to those men and women who work in agencies around the world that deliver health, education,social welfare and other critically needed programs and services-services that improve, transform and often, save the lives of others.
This linguistic ability is one of the chief reasons that SofterWare hired me as a Content Writer. I have worked in the nonprofit sector for more than 20 years, sharing organizational stories of the phenomenal work that they have accomplished (despite a shoestring staff and woefully insufficient financial resources) in hopes of attracting additional donors and volunteers.
One of the highlights of my now four week tenure with SofterWare, has been my participation in its recent DonorPerfect Community Network Conference, September 19 and 20 at the Pennsylvania Convention Center.  More than 350 of my "people"–executive directors, administrative staff and other key staff from a broad spectrum of nonprofits–attended the program prepared to learn, network and be inspired.  They were on a mission to discover how to better use their DonorPerfect software to advance their mission, enhance their productivity and raise critically needed funds.
It was my privilege to sit beside them in several of the more than 40 workshops led by industry leaders as they asked presenters for suggestions on ways to: enhance their online fundraising appeals; recruit and retain board members; better communicate with volunteers and donors and other key concerns.  
They were impressed by the high caliber of such workshop leaders as: Jeffrey Bryne, board chair of The Giving Institute, an organization committed to developing extraordinary leaders in the field of philanthropy; Matthew Montoya, national product trainer for Constant Contact; Jodi Rosen, senior manager of Philanthropic Services for Vanguard and David Castlehano, Cloud Support Engineer for Amazon Web Services—–just to name a few. Many left these workshops excited to get back home and share their new knowledge and skills with their staff and stakeholders.
As a person who volunteers for a number of local nonprofits, I found the session on "Finding and Keeping Good Board Members" by Laura Otten, PhD, director of The Nonprofit Center at LaSalle University, particularly meaningful.  She emphasized the importance of engaging people who are passionate about the mission of your organization and enjoy the collective decision-making process.  Otten advised us to bring in a class of new board members of similar ages and interests and invite them to serve together on a committee.  "This will ensure that their voices are heard and valued by those established board members," she said, adding "The number one reason that organizations lose board members is that they do not feel welcome or engaged."
Another powerful presenter was Robbe Healey, vice president for philanthropy of Simpson Senior Services, who stressed the importance of donor retention to the long-term success of an organization's fundraising strategy.  She cited data from the Fundraising Effectiveness Project, which analyzed year to year fundraising results for 2013-2014 from more than 8000 American nonprofits.  "The report shows that gains of $3.611 billion in gifts from new, upgraded current, and previously lapsed donors were offset by losses of $3.438 billion through reduced gifts and lapsed donors." She advised organization executives to analyze their current donor base and focus their time and energies on those donors who have the potential for higher giving.  "Find meaningful ways to thank them and keep them invested in the great work you do," she said.
Equally notable was the keynote address by Andrew P. Wyatt, the immediate past president and CEO of Association of Fundraising Professionals.  Conference participants were interested in learning more about this high-impact global network of more than 30,000 fundraising pros and 2500 nonprofits, and were excited to hear about the group's advocacy work  on Capitol Hill, in the Canadian Parliament, and other legislative bodies around the world.
Between sessions, DonorPerfect trainers and support staff were on hand to address concerns, answer questions and graciously accept suggestions from conference participants on ways to make this donor management and fundraising software even more user-friendly.
I listened in to several of these conversations and learned a valuable lesson that will serve me well in my work with this visionary company.  SofterWare/DonorPerfect employees speak nonprofit fluently and understand and are responsive to their customers' unique needs.  
Mark your calendars for next year's DonorPerfect Community Network Conference, October 9-10, 2017 in Philadelphia.
This post was contributed by Lynn Edelman, Content Writer at DonorPerfect.