September 12, 2017 | Categories Donation Processing, Donor Management, DonorPerfect Fundraising Software, DonorPerfect Update, Featured, Nonprofit Technology, SofterWare Products
New Feature: Adjusted Gifts – An Audit Trail for Refunds and Voids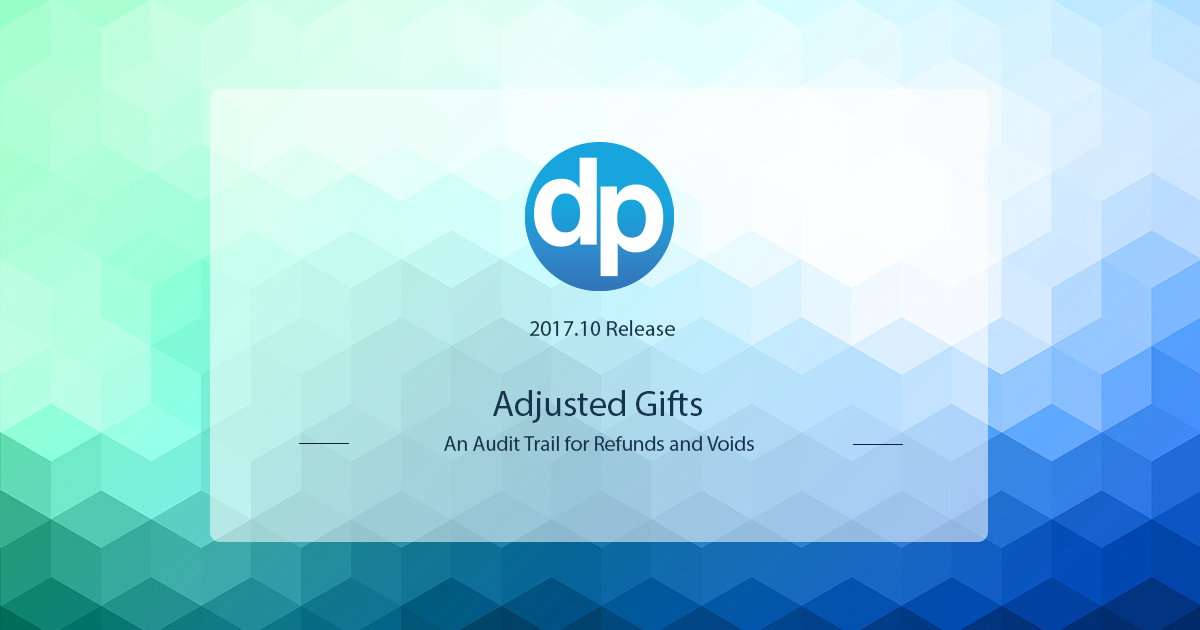 Have you ever had a donor ask for some or all of their money back because they are no longer able to attend an event? Or maybe you've entered a credit card gift in DonorPerfect, and then realized you put in the wrong amount? The process to issue a refund or void for your adjusted gifts used to involve making changes in several places with no easy way to track your changes for reconciliation. You
asked us for a better way
and it's coming! Over the next month or so, we'll be rolling out our Adjustments feature that will streamline your refund/void process. You'll never need to leave DonorPerfect again to refund or void credit card and echeck transactions. (WOOT!) Even better, this new process creates an audit trail of any gift amount changes, which makes reconciling DonorPerfect with the Gateway and other financial systems a breeze.
How to Adjust a Gift
Once you enter a gift, the gift amount field becomes read-only.
Follow these steps
if you need to adjust a gift after entering and saving it.
Click the Edit icon next to the gift on the Donor's Gifts tab.
Click Adjust Gift or click the Edit icon next to the Gift Amount field.
Enter the new gift amount, along with any notes about the reason for the change and apply the adjustment.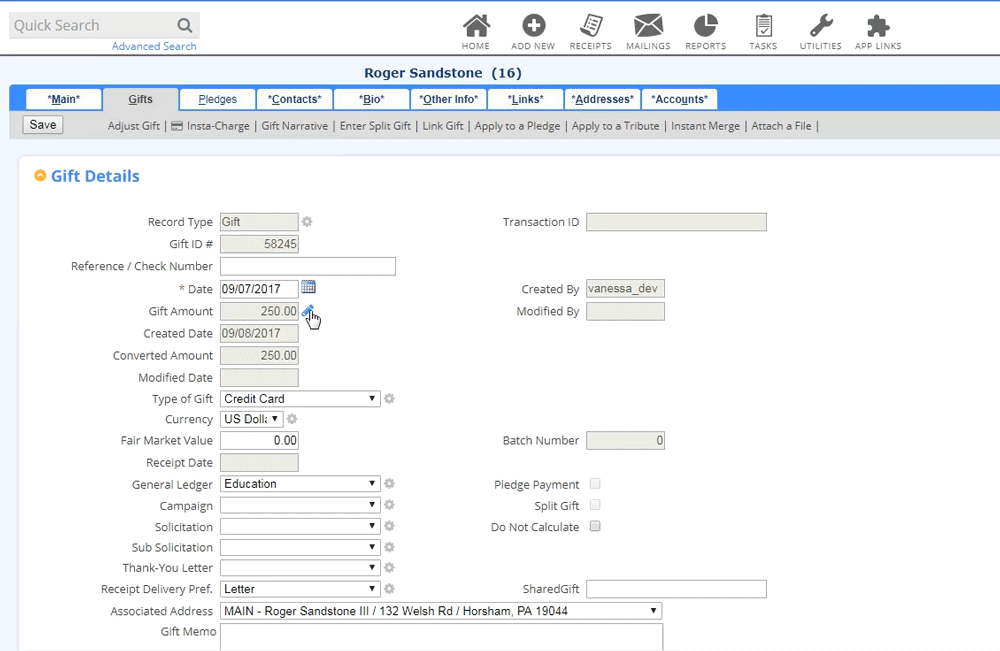 Easily Track Adjusted Gifts
To track adjusted gifts, run the
Adjusted Gifts Report
in the Financial Reports folder in Report Center. The Adjusted Gifts Report provides an audit trail to track changes to adjusted or voided transactions including the date, type of gift, General Ledger code and donor name.
See Adjustments in Action! Attend Our FREE Adjustments Webinar
Want to learn how to adjust a gift and issue a void or refund using the new Adjustments feature? Plan to attend our
FREE live webinar
on Tuesday, September 19th from 3:00 PM – 4:00 PM EDT.

Release Notes
Read about all the 2017.10 enhancements and fixes in the
DonorPerfect 2017.10 Release Notes
.