October 2, 2017 | Categories Featured, Fundraising Strategies
How to Attract Millennial Donors On (and After) #GivingTuesday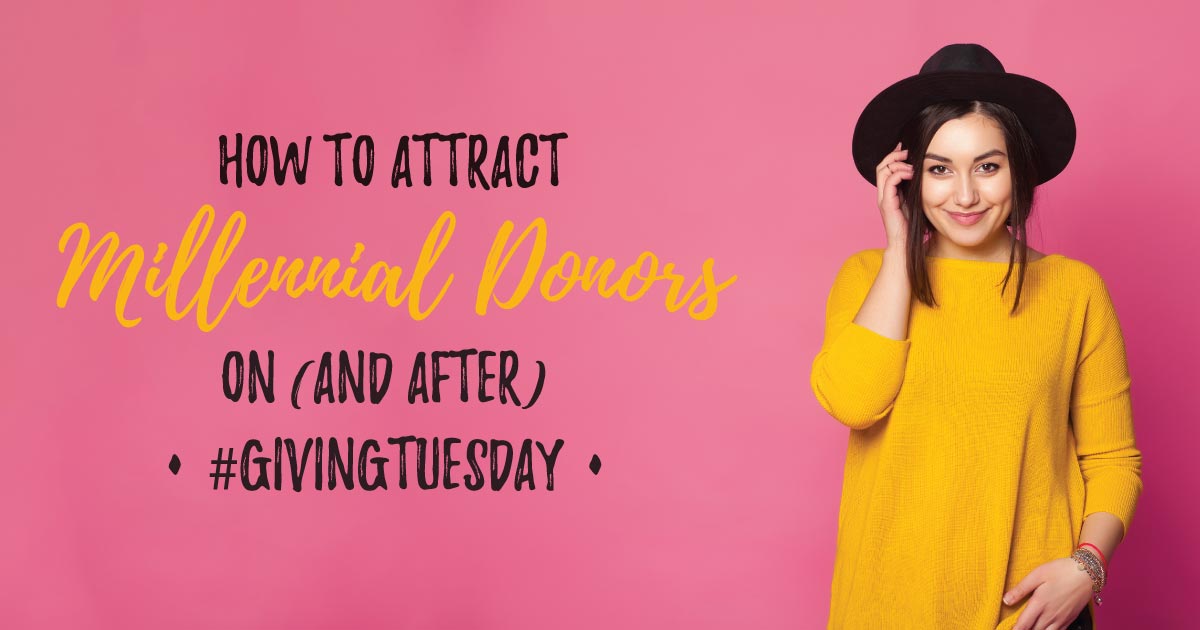 With #GivingTuesday's social media slant, it's no surprise millennials are more than ready to get in on the fun. Don't let their affinity for avocado toast portraits, powdery rose hues, and novelty pet accessories fool you. This hardworking, hyper-creative, social-savvy generation can make serious contributions to your organization.
Here are 3 millennial-minded additions for your #GivingTuesday strategy:
#1. Offer an affordable monthly giving option.
According to the 2013 Millennial Impact Report, 52% of millennials surveyed would be interested in joining a monthly giving program, as it allows them to support an organization over time without requiring a huge financial commitment. And while a $10 a month contribution may not seem like much, multiply that by 100 and that's an extra $12,000 you can put toward your mission. If your organization can foster consistent engagement and relationships with millennial donors now, their support will only grow stronger over time. Don't have a monthly giving program or looking to boost your current one. Check out these free resources for monthly giving success.
#2. Empower millennial donors to raise money for you.
Once you've gotten the word out about your cause, enlist your dedicated donors to help launch a crowdfunding campaign that matches your nonprofit's brand. With the help of social media, donors can effortlessly share your crowdfunding campaign and reach a new pool of prospective benefactors. Even if millennials don't have much to donate on their own, they can compensate through numbers.
#3. Advertise creative volunteer opportunities that provide millennial donors with relevant work experience.
Put a spin on volunteer opportunities that's mutually beneficial to millennials beyond the warm and fuzzy feeling of giving back. If your organization can put together a strong volunteer program that utilizes its participants' strengths, everyone will feel they are actively contributing, not just doing busy work. Working closely alongside donors, board members, and older volunteers, millennial volunteers have the chance to obtain operational experience they can use later.
Download Your Giving Tuesday Cheatsheet!