January 27, 2022 | Categories Expert Webcast, Featured, Fundraising Strategies
Pamela Grow's Crystal Ball for Fundraising in 2022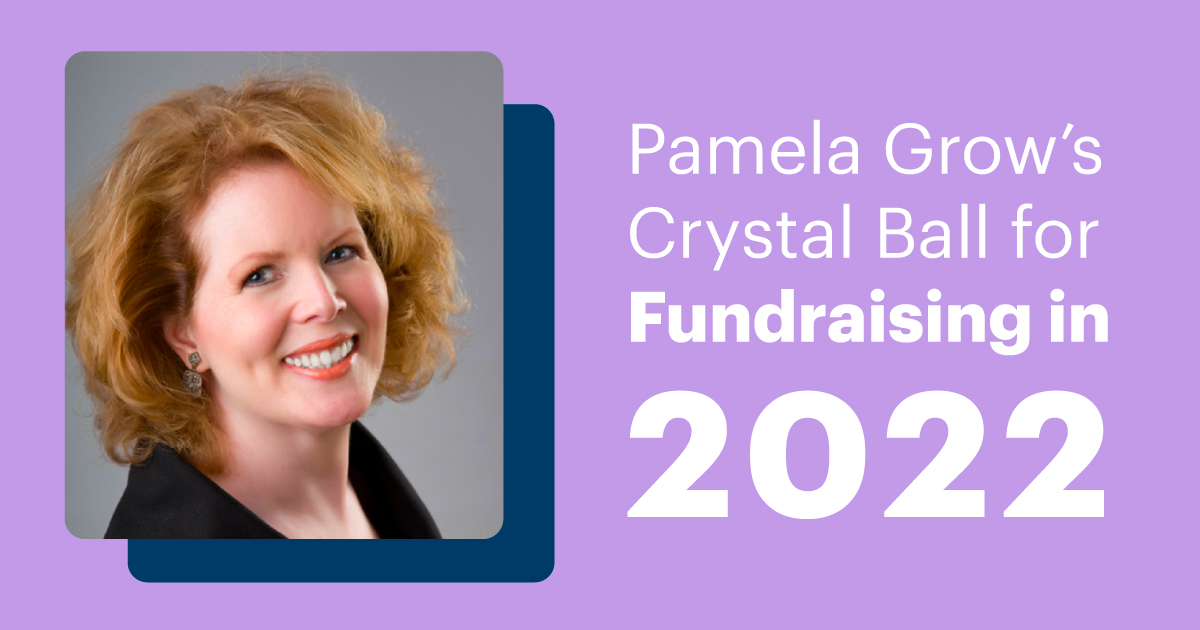 Contributed by Pamela Grow
In 2020, a tsunami in the form of a global pandemic hit us all.
Far too many nonprofits were left scrambling, trying to pick up the pieces. Wondering how they were going to replace the $600k their spring gala typically raises. Often left afraid to fundraise, disempowered by well-meaning boards and directors. We're still dealing with the changing landscape of fundraising and our sector. But the good news is, when it comes to individual fundraising, we've got the data and we know what works.
The better news is, donors stepped up. Big time. Thanks to the disruptions of the past two years, we know what works in the midst of a crisis! The best news of all? When you implement what works, your donors will always come through for you. After all, they love you and want to see you succeed.
As we move into 2022, know that, while digital fundraising will continue to grow, in the end, relationships matter most. Keeping on top of the basics, with an awareness of trends, will continue to serve you best.
Missed the live webinar?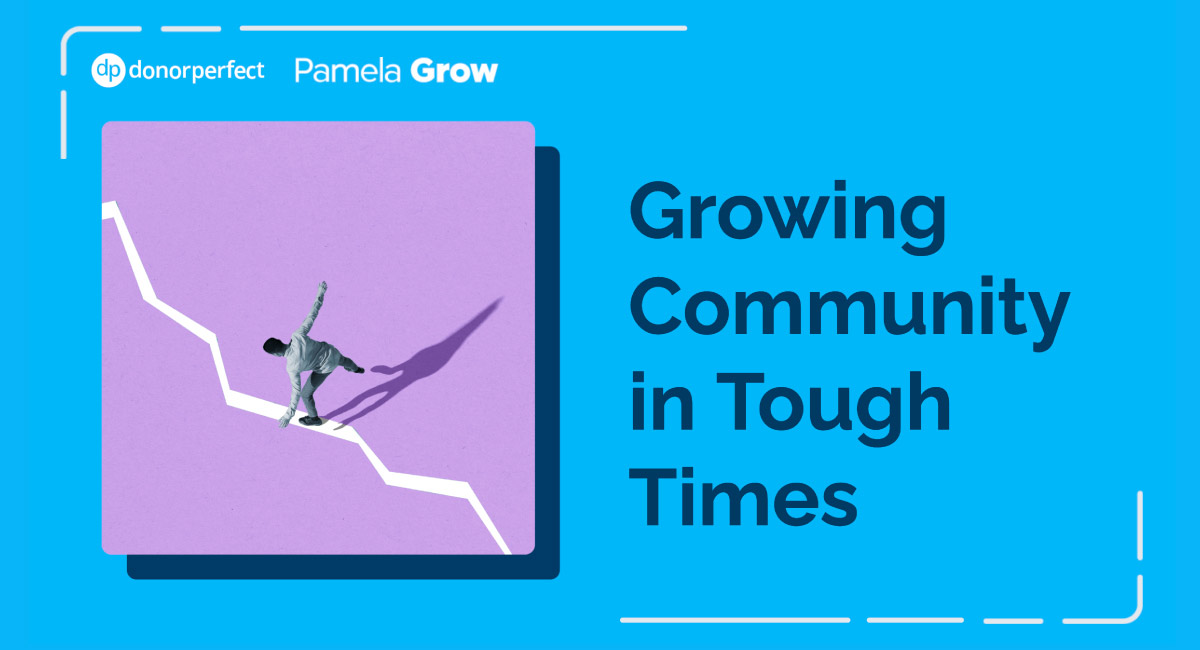 Here are my predictions for what will serve nonprofits in 2022:
Focus on individual giving
Individual donors continue to make up close to 80% of all philanthropic giving.
Begin with an understanding of the fundamentals of permission-based marketing. No, you cannot "force" offline donors to give online. "Subscribe to our E-newsletter" is not a compelling reason for someone to give you their email address. Think donor attraction systems.
As fundraising coach Beth Ann Locke notes, "donors remain eager to give to solve problems, lend a hand, create lasting change. The fundraiser must tell the story and involve Ask + Report systems. That creates relationships and life-long givers. Or they give elsewhere."
Communicate better, and more frequently. Make a plan for how you'll be engaging and attracting diverse donors in 2022. Communities of color are giving at an increasing rate. Black households, on average, give away 25 percent more of their income per year to community-based organizations and causes than Whites, according to W.K. Kellogg Foundation and Rockefeller Philanthropy Advisors. Finance columnist Michelle Singletary reported on this in a 10-part series for the Washington Post, emphasizing that the black church and its programs saved her life as a young woman of color.
Create your fundraising plan and case for support
In 2020, the Institute for Sustainable Philanthropy, led by Dr. Adrian Sargeant, was commissioned to conduct a survey on the topic of fundraising planning. This comprehensive study indicated a powerful relationship between the degree of formality adopted in fundraising planning and all measures of fundraising performance.
Without direction, without a plan, featuring both financial and non-financial goals, how will you reach your destination? You can download my free planning tool here.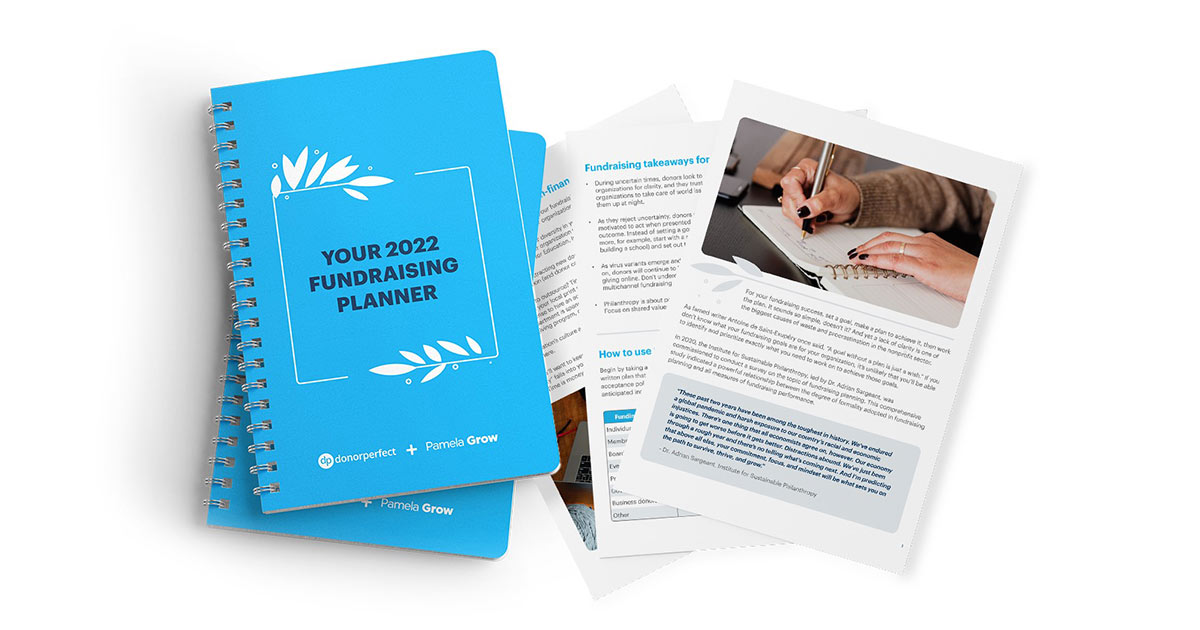 Make 2022 the Year of Stewardship
Take a peek into any nonprofit Facebook group and you're likely to see posts like this: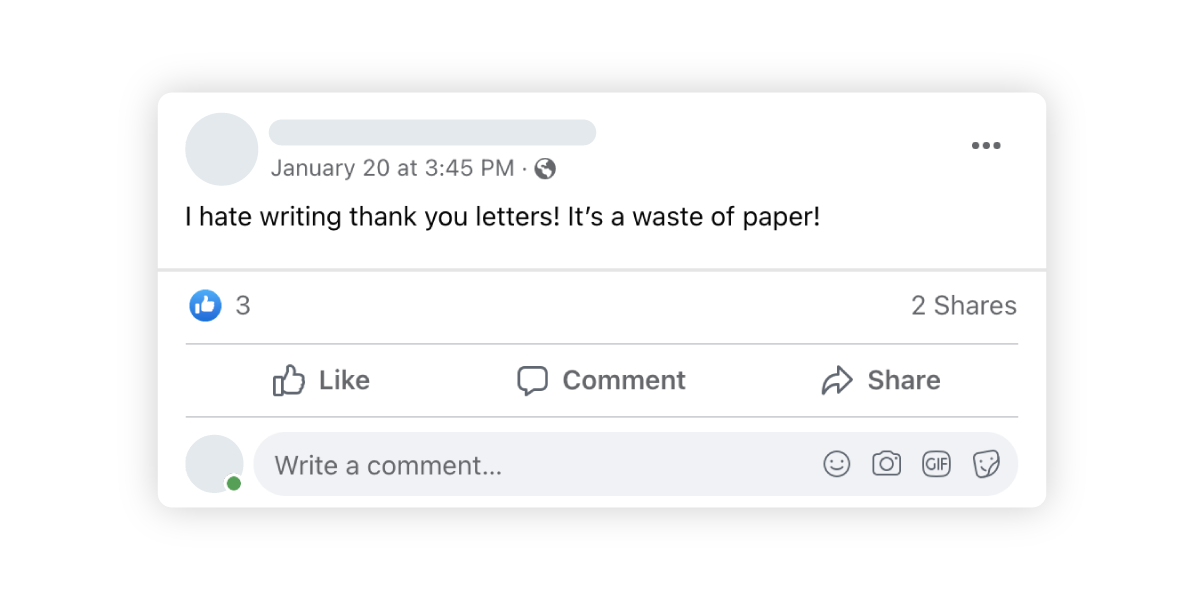 I get it. You're impossibly busy. You're doing important work. Such vital work, many of us are inclined to think, we shouldn't need to make our case for support or thank our donors. We never once stop to consider our work from the perspective of our funders.
Customer service — meaning donor care — will be more important in 2022 than ever before. Make stewardship the cornerstone of your development plan. In 2022, make a plan for incorporating gratitude throughout your day.
The Basics. Implemented Well.
Our subscribers and students with strong "Ask/Thank/Report" systems in place not only weathered the past two years, but their fundraising also thrived!
One of my long-time students wrote in:
When you've nailed the basics, you never have to worry about what's around the corner.
Continuing Education
Nonprofit consultant Aimee Vance shared this piece of advice:
Understand Your Donor's Big WHY
All donors are not created equal. In 2022, make a point of knowing why your donor gives. Ryan Levesque, author of Ask: The Counterintuitive Online Formula to Discover Exactly What Your Customers Want to Buy…Create a Mass of Raving Fans…and Take Any Business to the Next Level, notes that "the right way to use surveys is counterintuitive."
In addition to creating a supporter survey, consider ways you can engage and create feedback opportunities throughout the year.
Your Organizational Culture
Dr. Sargeant's study on fundraising plans also cited your organization's culture as a critical measure of implementing your fundraising plan.
Your organization's culture plays a critical role in your fundraising success. You can succeed without it, yes. But you'll be exhausted, diminished, and you won't be around too long. An inclusive culture is made not born.
Roughly 5% of people leave a gift to a nonprofit in their will, but research shows that up 33% would consider leaving a gift if they were properly asked.
No time for creating a planned giving program in 2022? Create your organization's tagline and ensure that every staff and board member uses it.
And lastly…
Keep putting one foot in front of the other
My last piece of advice comes by way of Grow Report subscriber, Jennifer:
About Pamela
Named one of America's Top 25 Fundraising Experts, Pamela Grow (she/her) is a veteran fundraiser with 20+ years of coaching experience, specializing in nonprofit fundraising. She is the author of Simple Development Systems: Successful Fundraising for the One-Person Shop, and the creator of Basics & More fundraising resources.
Download Your 2022 Fundraising Planner