May 22, 2017 | Categories DonorPerfect Fundraising Software, Featured, Fundraising Strategies, Nonprofit News, Nonprofit Technology
6 Beginner Tips for Mobile Fundraising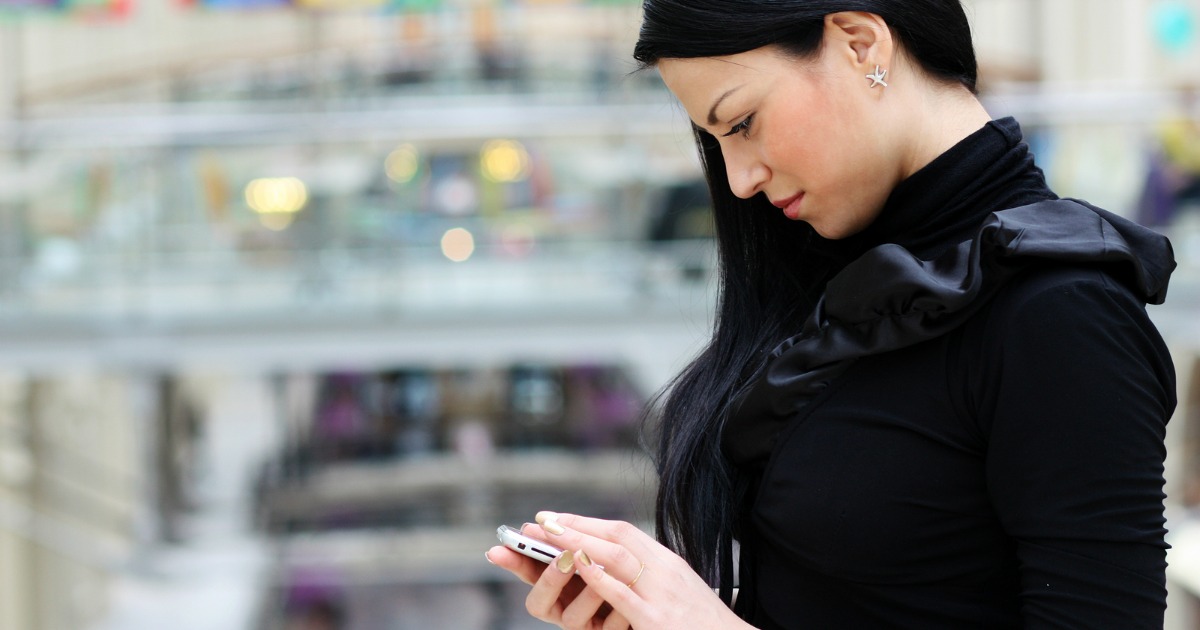 Mobile Donations Are Up
Mobile fundraising is the up-to-the-minute key to quick and easy donations that every organization should have in its arsenal of fundraising options. With Pew Research Center reporting that three-quarters of Americans are now using smartphones, mobile fundraising is the donation system for the way we live today.
At its most basic, mobile giving refers to obtaining donations through mobile devices, such as smartphones and tablets. Systems for mobile giving can support various applications with the most common being app-based fundraising, mobile-friendly crowdfunding pages, and text-to-give-technology. The terminology simply reflects the device being used for the donation such as a desktop computer (online device) versus a smartphone (mobile device).
When your nonprofit is ready to implement mobile fundraising, the organization's website should be mobile-responsive. This means the content shown on the website displays effectively on a range of devices such as a desktop computer, laptop, tablet or smartphone.
How Can I Improve Mobile Giving?
You can create mobile-friendly web pages specifically for mobile use that work well on any device donors use to read emails or text-to-give. Content on these pages will fit into a thinner, more vertical arrangement and large blocks of text are minimized for easy reading. Any images should load quickly and display clearly on smaller screens. Chose large fonts and enlarge the "Donate" button to make it easy to use.
Mobile donation pages bridge the gap between online donations versus mobile giving. Your nonprofit probably has an online donation form, but is it mobile responsive? If converting the whole nonprofit website to a mobile responsive format isn't an option right now, the next best solution would be to create mobile responsive donation pages for your mobile givers.
Perhaps the quickest and easiest method of mobile fundraising is text-to-give. With this system, the donor texts a unique short-code and the dollar amount to donate via text message. Text giving should not be confused with mobile giving – any giving done from a mobile device including donations made on social media, or by email.
If your nonprofit hosts many fundraising events, the use of a mobile giving kiosk can be another excellent fundraising solution. A mobile giving app is ideal for events and on-site credit card donations for organizations like churches
There's a golden rule to remember when setting up your charity's website for mobile fundraising, keep it simple! Any website clutter – too many elements – like graphics or messages on the page competing for your donor's attention. Mobile giving should be accessible with simple navigation and easy-to-see information.
Making your website ready for mobile fundraising is a great opportunity to magnify your nonprofit's branding. By completely branding your site, you build trust and confidence. Having your nonprofit logo, along with the name, appealing images, and compelling copy let donors know they're where they want to be.
Nonprofits always need cost-effective answers to the funding conundrum and one such solution is mobile fundraising. Not only will mobile-friendly sites drive more traffic to your charity's site but visitors will be inspired to follow, join, and in due course, donate to the mission.
Will mobile fundraising dominate in the future?
Check out DonorPerfect's exclusive presentation from the 2017 AFP International Conference in San Francisco to find out!