July 30, 2021 | Categories AFP Conference, DonorPerfect Fundraising Software, Featured, Nonprofit News, Partners
AFP IDEA Survey Reveals an Urgent Need for Inclusion, Diversity, Equity & Access in the Nonprofit Workplace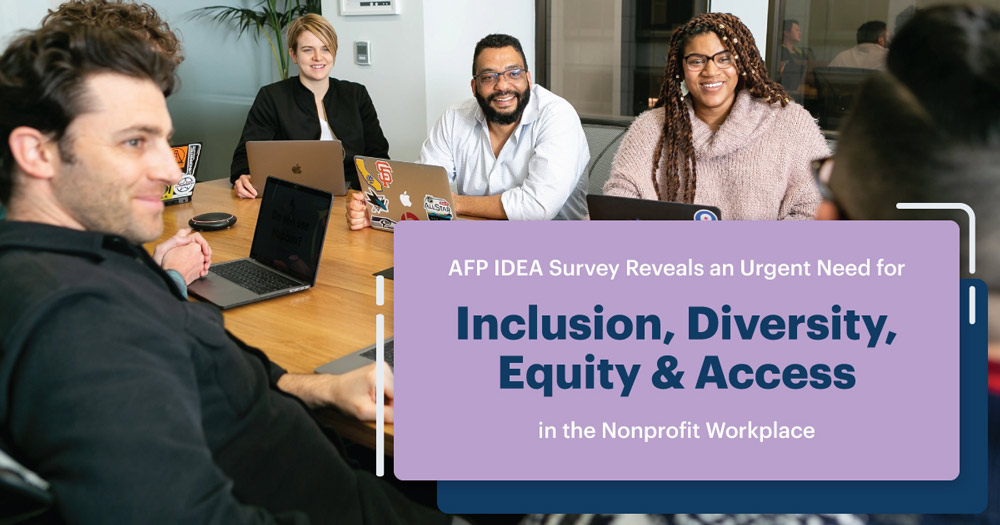 DonorPerfect is a proud partner of the Association of Fundraising Professionals IDEA program. This sector-wide initiative advocates for cultural advancement opportunities and creating paths to inclusion, diversity, equity, and access in the fundraising profession.
A collaboration of nine organizations released a recent study focusing on IDEA issues in the fundraising profession, based on survey responses from more than 2,000 fundraising professionals.
"This study is so important for our community to address the challenges of diversity and inclusion through shared discovery and action," says DonorPerfect CEO Doug Schoenberg.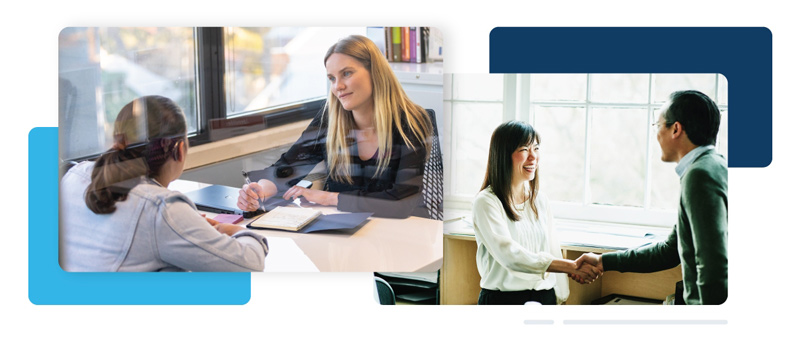 The study shows that the fundraising profession and the organizations it serves have seen significant instances of bias and discrimination:
Overall, one-third of fundraising professionals surveyed reported at least one instance of bias from their co-workers in the prior year:
25% were harassed or were the victim of micro-aggressions from their employers' donors, potential donors, or volunteers.
37% have left a job because they felt isolated from or unwelcomed by their co-workers; 60% of Black participants have left a job because of discrimination.
In addition to race and ethnicity, sources of discrimination included age, appearance, disabilities, gender, and religion:
30% of fundraisers under age 35 reported experiencing bias because of their age
25% of study participants who have ever been discriminated against because of their appearance (size, height, hair style, tattoos, etc.) and 24% of people with disabilities reported that type of bias from their co-workers in the past year
22% of people who are a gender other than man or woman reported co-worker bias in the past year based on gender, compared with 13% of women and 7% of men
9% of people who identify as Jewish experienced bias in the past year from co-workers because of their religion, compared with 3% of people of all other faiths
About half of those who experienced discrimination or bias did not report to supervisors or leadership, highlighting the need to be proactive in providing supportive environments.
Based on the study, the collaborative believes fundraisers will benefit from stronger leadership, intentional support of staff, and deliberate policies and practices related to IDEA.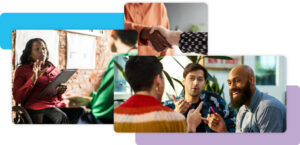 "From developing and enforcing IDEA policies and procedures to addressing critical diversity gaps, nonprofit leaders who are committed to meaningfully improving the workplace experience of staff—particularly BIPOC, LGBTQIA+ and disabled staff members—should view this report as a call to action," said Misa Lobato, president of Apra.
8 ways for your organization to stay on track:
Improve overall organizational activities.
Consider "diversity" in all its aspects.
Commit to an inclusive process to create and disseminate well-defined written policies that address IDEA.
Support the career aspirations of colleagues, including access to promotions and greater responsibility.
Respond clearly and quickly to concerns, and have consequences for people who offend through discrimination, bias, or micro-aggressions.
Invest in IDEA as a method of capacity-building.
Be deliberate about equitable hiring.
Pay attention to supporting equity and inclusiveness throughout the organization.
A majority – 83% of people of color and 87% of white-only participants – reported that their organization made more effort to implement IDEA practices in the past year.
However, as founder of African American Development Officers Birgit Smith Burton pointed out, it's worth noting that participants who were a CEO or Executive Director were more likely to give their organization high marks for implementing IDEA concepts and for seeing improvements compared with those who work in fundraising but not in a leadership role.
This has created a discrepancy between progress and perception, which Smith notes can hinder efforts to make a real change.
"It's incumbent on leaders to be intentional in their work, create an environment that supports staff and develop clear and written policies and procedures that demonstrate the organization's commitment to employees," he said.
More than half of respondents said their organization lacks resources to create, implement, and review IDEA policies.
"Organizations that budgeted for IDEA work had employees who were five times more likely to report progress in IDEA values and policies. The study shows the importance of making a commitment of time and money to bring about social justice," said Eva Aldrich, president and CEO of CFRE International.
Learn more about DonorPerfect's partnership with AFP IDEA here.