August 30, 2023 | Categories Featured, Fundraising Strategies, Social Fundraising
5 Strategies for Stronger Relationships to Raise More at Year-End
We all know how important it is to maximize our efforts as we move towards the end of the year. Doing this requires being able to create and nurture strong relationships with key donors in particular ways. While there are many things that are key to helping do this, there are five specific strategies that will help you raise more from the right funders at the end of the year.
1) Leverage Storytelling
Perhaps the most important lesson I could give anyone when it comes to increasing fundraising and building relationships is to improve your storytelling skills. Why is storytelling so valuable? While data is useful for decision making, stories can help evoke emotions, making donors relate to your causes. People are drawn to stories that they see themselves in.
Effective storytelling accomplishes a number of important goals. It builds your credibility, helps you connect with stakeholders, celebrates your successes, and highlights critical needs. Thus, storytelling is a perfect way to improve your strength at fundraising.
There are many building blocks to telling a dynamic story. Watch Mallory break down the necessary pillars of content for making your story soar! Watch Recording >>
Telling effective stories in a multitude of mediums can help you build your brand, leverage your relationships, and strengthen your outcomes. Striving to learn how to effectively tell your story is a critical skill that will help you meet your end of the year goals.
2) Collect Information to Better Understand Your Donors
Understanding your donors is another absolutely critical strategy in order to meet your fundraising goals. It is important to be able to understand the thoughts and experiences of your donors instead of making constant assumptions about how they feel and what they want. This is especially true because we impose a lot of our own limiting beliefs onto our donors and end up creating self-fulfilling prophecies.
There are many ways to gain insights from your donors. One of the simplest is to conduct a survey. This can allow you to get feedback from donors relatively easily. However, it is important to first learn some information about survey design. The way that you construct questions and the overall flow of the survey can determine the value of the data that you receive.
Thus, you will want to spend some time learning about survey best practices. This will help you to more effectively design surveys. It will also ensure that questions aren't leading or biased and that you will be able to ask for information in a manner that ensures the data you get successfully informs your goals. In other words, designing a survey is an intentional, thoughtful process.
3) Integrate Asynchronous Personalization
We all enjoy receiving information that is personalized to our needs. This can be a very effective tactic for strengthening your messaging with your donors as well. Personalized messaging helps make people feel more valued while ensuring that you are directly addressing the issues that are most important to them.
However, one of the problems when it comes to creating personalized communication is that it can take a lot of time. While you may spend time focusing on full personalized engagement with particular donors, it is simply impossible to do this with every donor that your organization works with.
However, there are strategies you can leverage to create a personalized feel that takes less time. Video messaging is one example of using technology to leverage personalization in a way that offers convenience along with a personal touch. These are very effective ways to create asynchronous components that make donors feel you are taking time to speak to them directly without spending a large amount of time doing so.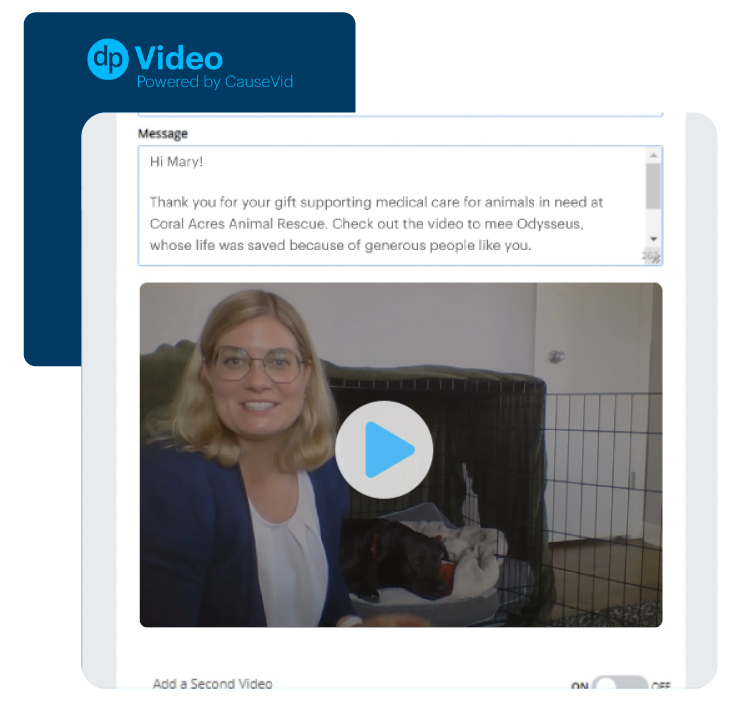 4) Identify Matching Opportunities
Another strategy for improving your work with donors and strengthening end of year giving is to put effort into identifying matching opportunities. This can be something that many fundraisers want to do but may not yet be spending a lot of time on due to our busy schedules. However, it is a very powerful tool.
There are many organizations, companies, and even individuals that will provide matches to charitable contributions. Spending time seeking these out during one-on-one meetings or with groups can serve to strengthen the success of your efforts.
Ultimately, working to identify matching opportunities is well worth the time spent as it can greatly increase the impact of donations, often doubling the amount of money coming in. For organizations driving to bring in more money as we near the end of the year, this can be one of the most efficient strategies for how you spend your time.
5) Deliver a Holistic Experience
Creating a holistic experience refers to combining your messaging in a way that provides a multitude of different types of contacts with donors. This includes aspects such as digital strategies as well as in-person elements. By varying your interactions, you can strengthen existing relationships and create new ones.
Doing this in an intentional manner is one of the most effective ways to leverage relationships while also working to increase giving. A critical aspect of this strategy involves implementing volunteer or community events that can help donors have greater exposure to the work that you do, providing them with a look at how their funds are being effectively used to address the organizational mission.
Additionally, using major events such as Giving Tuesday as a means of connecting with donors is useful for creating a more holistic pathway of interactions. When different touch points are combined, it ensures that you provide a well structured plan of communication and interaction.
Take These Strategies to the Next Level
No matter if you are an experienced fundraiser looking for new ideas to succeed or relatively new to the job, it is beneficial to learn new and impactful practices that you can follow to increase your performance as we near the end of the year. For a deeper dive into these concepts, check out this valuable webinar for actionable strategies that allow you to better implement your fundraising campaigns.
VIEW WEBINAR RECORDING
Download your Guide to
Donor Relationships