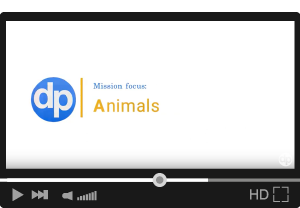 DonorPerfect makes it easy to mobilize passionate supporters of animals via direct mail, telephone solicitation or broadcast emails and enewsletters. Our online forms make it easy for supporters to make one time credit card or e-check donations, or authorize automatic recurring payments, as part of adopt-a-pet or monthly giving programs. DonorPerfect can also be configured to track information such as pet names, types of pets, and details for pet memorials.
Animal Welfare & Habitat Preservation
clients include:
Animal Rights
Rescue & Adoption
Species & Habitat Preservation
Key Features
Customize screens, fields, filters: Purchase price includes setup of unique data fields for specific data regarding social memberships, applications, eligibility for government aid and more. You can easily add or change fields in the future.
One data source handles all constituents, including built-in membership and volunteer management.
Special events management tracks event participants, ticket sales (with importing capabilities from third party ticketing programs), seating and table assignments, auctions, gifts and purchases, event summary reports and more.
Secure online donations, including memberships, event registrations and more, with credit card and bank draft (ACH).
Personal fundraising pages increase results by empowering volunteers, staff and event participants to ask for and accept online donations on your behalf.
Contact management features identify prospects, set goals, assign solicitors, and plan "moves" for targeted donors.
Targeted campaigns and solicitations for direct mail, capital campaigns, grants, annual appeals, telethons, major donor cultivation, endowments and more.
Customizable merging personalizes emails, enewsletters, postal mailings and other communications.
Automated pledge processing easily manages one-time or periodic payment pledges.
Import Module (optional) allows for easy download of mailing lists from other sources to build your acquisition list.
To see how DonorPerfect can meet your organizations unique needs,
call 800-220-8111 or click here for a FREE trial and consultation.