Proven Software. Real Results.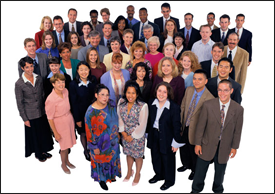 For over twenty years, DonorPerfect has enabled thousands of mid-sized to large nonprofits to:
Save hundreds of administrative hours per year with proven, best business practices,
Provide standard analytical reporting to key stakeholders for better decision making, and
Increase revenue more than 5 TIMES the national average their first year!
Ready for More? DonorPerfect Delivers!
Organizations switch from custom solutions and other fundraising systems because DonorPerfect provides a comprehensive fundraising solution to achieve their development goals at a fraction of the investment required by other systems.
Flexible Constituent Relationship Management
Targeted Fundraising Efforts
Complete Donation Processing
Powerful Reporting & Analysis
Comprehensive Solutions for Nonprofit Organizations

Online Fundraising Software


DonorPerfect Online's (DPO) hosted solution provides anywhere/anytime access for both PCs and Macs with a cost-effective subscription. It includes a free mobile app that provides bi-directional access to your DPO system and data, and can be used to collect payments while on the road or at events!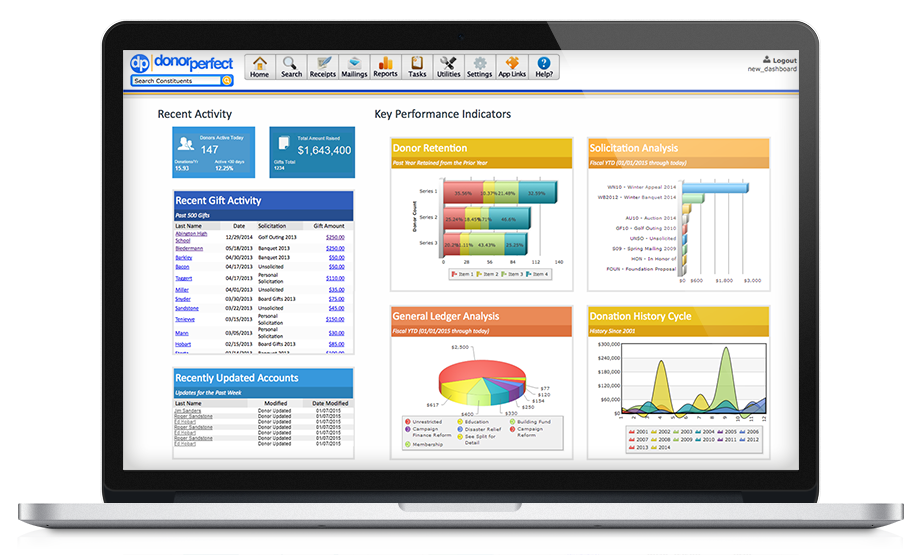 Click to view larger

Scalable Solutions to fit
Your Needs & Budget
DonorPerfect can easily handle your organization's growth. We have clients with a few thousand records to some of the largest national and international, multi-chapter nonprofits with millions of donors.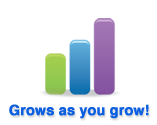 Best-of-Breed Third
Party Integration
DonorPerfect partners with other leading vendors to provide 'best of breed' solutions. These integrations include interfaces to:
All major accounting systems
Wealth screening tools
Your organization's website
Sponsored event tools
Web content management
Email tracking
Payment processing
Legacy databases
Auction systems
Much more!
These partnerships and integrations save administrative time, help raise more funds, and add value to your organization.

Professional Services
We offer comprehensive and affordable services to ensure immediate and ongoing success for all of your key stakeholders, including:
Individual and group training, customization for the different needs of your staff and volunteers.
Live technical support, including 24 hour emergency support. We're there when your organization needs us most.
Comprehensive data services to convert and enhance your data through the implementation process.
Expert assistance, integration and implementation services from leading nonprofit technology firms to ensure your successful migration.
Value-added fundraising services from professional consultant partners trained in our solutions.
For a FREE consultation, please call 800-220-8111.