Support
DonorPerfect clients love our dedicated customer service team and our commitment to their success. We have the best support in the industry. Period. As a DonorPerfect client, you can lean on our live chat support team and DonorPerfect Communities, our online client engagement center, for assistance resolving issues, learning new features, and discovering best practices for using your DonorPerfect system. Everyone from your newest staff members to your most-seasoned development professionals will greatly benefit from DonorPerfect Support.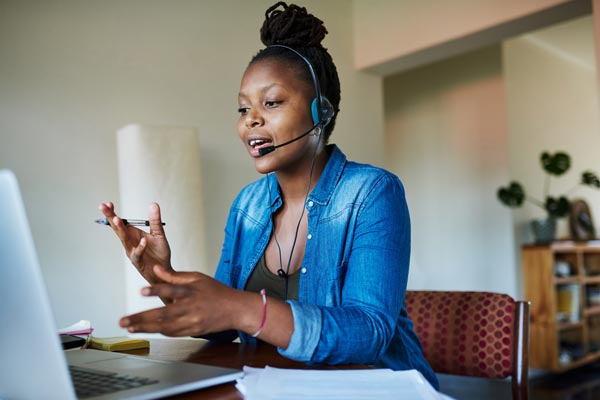 Support Plans at a Glance
| Support Type | Chat | Phone & Email |
| --- | --- | --- |
| Product Updates | | |
| Pre-release Enhancement | | |
| User Meetings | | |
| DonorPerfect Communities Access | | |
| Client Advocate | | |
| Call the President Hotline | | |
| Chat Support | | |
| E-Tips | | |
| Spotlight Webinars | | |
| Virtual Desktop-sharing Support | | |
| Toll-Free Phone Support | | |
| Email Support | | |
Hours for Chat and Phone + Email Support
Monday-Friday 9:00AM-1:00PM / 2:00PM-8:00PM ET
Contact for DonorPerfect support at 215-628-4343*
*Premium Support Clients should use the 800 provided in their documentation.
Choose the DonorPerfect Support Package that's right for you:
Included Support (Chat)
Chat support is included with all subscriptions. Reach out to our top-rated support team via chat as often as you like with any questions you have. They'll provide direct answers, helpful articles, videos, and more.
Automatic Updates and Enhancements
Your subscription also includes the latest product enhancements, which are automatically updated each month. No need to download any files! We'll provide blogs, how-to guides, videos, webinars, and "Walk Me" tutorials that take you step-by-step through each update.
DonorPerfect Communities
You'll also have access to DonorPerfect Communities, our online resource of how-to guides, videos, our popular user forum, a Suggest & Vote area for client product suggestions, My Account updates, and more. Available 24/7, it's more than online help. It's a community where DonorPerfect clients and staff work together to make fundraising, donor management, and DonorPerfect easier, more productive, and successful!
Client Advocates
Lastly, access to the client advocates ensures that your needs are addressed in a timely and satisfactory manner. Our client advocates act as your voice in addressing any unresolved issue.
Additional Support (Phone & Email)
It's no surprise that DonorPerfect's Phone, Email, and Chat Support Bundle is our most popular support service. With this complete support package, you can choose the way you'd like to connect with our team based upon the questions they have or issue they're experiencing.
Check out the top 3 reasons most DonorPerfect clients subscribe:
Our top-rated support team maintains a net promoter score (NPS) of 77, which far exceeds the average rating for the software support industry as a whole.
When we say "dedicated" support representatives, we mean it. While support departments typically struggle with high turnover, we're proud to say that DonorPerfect's company culture encourages our reps to stay! Most members of the support team have been with us for over 7 years. So every time you call, you're speaking with a bonafide expert!
Many issues are best resolved over the phone. With phone support, a DonorPerfect support representative can share your screen and help you resolve issues in real time. Your representative will stay on the line with you until you're happy with the solution and feel equipped to best to use your DonorPerfect system the moment you hang up
See how DonorPerfect can help your nonprofit grow