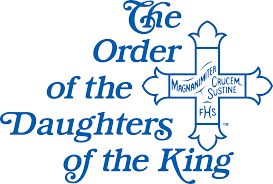 Nonprofit Tracks Members and Manages Donations
With Improved Granularity, Accuracy, & Efficiency
Formed more than 100 years ago, this nonprofit is a faith-based organization. The group, which stems from the Episcopal Church, urges its members to commit to a life-long program of prayer, service, and evangelism in an effort to strengthen the spiritual life of themselves, others, and their parishes.
Today the group has more than 24,000 members nationally, as well as chapters in Africa, South and Central America, the Caribbean, Germany, Japan, and Trinidad.
Business Challenge
This organization sought an affordable way to manage and track members and donations, reduce the contract labor costs associated with tracking member donations, and share reports with the finance committee.
In 2001, this organization was using ACS Technologies to manage the finances. ACS was a good not a perfect choice this nonprofit because they needed the ability to better track members and donations. A portion of each member's dues and donations is returned to the member's diocese, province, and parish. The nonprofit could only make those payments after creating an invoice for each member's dues payment. With 24,000 members, creating an invoice for each member was a very labor-intensive process.
To reduce the burden, the Director of Operations wanted QuickBooks compatible fundraising software with additional reporting features and an automated way to track dues, donations, and payments. They also needed a high level of granularity for reports. With a four-and-a-half-person staff and small budget, having a reliable, intuitive product was critical.
When I realized DonorPerfect integrates with QuickBooks, and I looked at the price of QuickBooks and DonorPerfect, I knew we had found a better solution.
Solution
DonorPerfect and QuickBooks: Premier Nonprofit Edition
The transition to DonorPerfect by SofterWare and QuickBooks: Premier Nonprofit Edition has boosted productivity and cut costs. The DonorPerfect interface automatically transfers the data to the appropriate fields and the General Ledger in QuickBooks.
DonorPerfect exports to QuickBooks like a breeze. The numbers are accurate and I can prove them in two or three different ways. We've been able to get a lot of time back to do other work, because we don't have to track dues and add them up individually.
With this change, the organization also gained granular reporting features, allowing them to generate queries and analyze data for specific information.
We can look at reports and see how we're doing by chapter, and we can transfer the data to QuickBooks and track it on the General Ledger. DonorPerfect handles the reporting details, and QuickBooks handles all the accounting.
Business Benefits
Because the donation details are maintained in DonorPerfect, the nonprofit doesn't need to enter deposits twice. The staff only enters interest earned from donations in QuickBooks; DonorPerfect creates deposits during exports.
DonorPerfect and QuickBooks saves us three to four people inputting data for five to six months. I was spending $20,000 per year in contract labor for data input. Now we're spending nothing on contract labor.
The software solutions have also streamlined business processes for this nonprofit. For example, rather than collect and process dues from each of its 24,000 members, the regional chapters each submit one check for all its members. When that data is entered into DonorPerfect, the monies are applied to multiple members.
Seeing how easy it is to enter data into DonorPerfect and have it transferred to QuickBooks enabled us to review how we collected dues and make changes in the way we collect dues. Having DonorPerfect and QuickBooks opened the doors for us to think outside the box and change the way we do business. And balancing the books has become much easier. Before using QuickBooks and DonorPerfect, reconciliation took about a week. Now it takes a day or so. It's very easy and quick, and the data has a greater degree of accuracy.
This nonprofit employee also notes that DonorPerfect is user-friendly and customizable, and the QuickBooks reports, such as income and balance sheet are easy to understand.
It's great to have software that has the detail and the accounting information we need. Having a detailed database that I can export into our accounting software saves a lot of money. Otherwise we're looking at customized software or expensive packaged software.
• Eliminated expenses totaling $20,000 annually
• Reduced the time entering membership and donor data
• Reduced time spent reconciling the financials by about 400 percent
• Added efficiencies and find ways to streamline business processes
• Improved the accuracy of financial and membership records