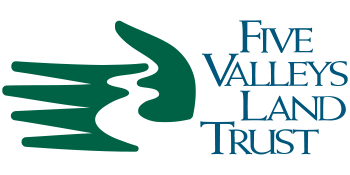 Land Trust Moves from Home Grown System to a New Home with DonorPerfect
Since 1972, Five Valleys Land Trust's mission has been to protect and preserve western Montana's natural legacy – our river corridors, wildlife habitat, agricultural lands, and scenic open spaces. Five Valleys has 11 staff members (9 full-time and 2 part-time) and utilizes 40 active volunteers, with a volunteer list of over 100.
Business Challenge
Home grown database became outdated & inadequate. Plus, the monthly giving program was becoming harder and more expensive to manage each month.
Glenn Marangelo, Development Director since May 2005, said, "Our old database was seriously outdated and could not adequately handle the functions we wanted it to. It was clunky to pull information from it, to export information from/into it, and did not easily record and track all of the information we wanted – especially in regard to major donors. Also, our monthly giving program (separate from the database) was becoming harder and more expensive to manage every month."
Glenn added, "As we continued to grow as an organization and needed to increase our fundraising sophistication, the roadblocks that our old database presented became more pronounced. Its inefficiencies cost us more time in terms of data entry (twice as much); generating reports (estimate of at least 400% more time); and generating thank you letters, renewal letters, pulling mailing lists, etc. (twice as much time). The only real option for us at that point was to start looking for a more sophisticated database and monthly giving system.
Solution
After reviewing at least a half dozen database options, we chose DonorPerfect Online. It was by far the most intuitive database to use right out of the box. Plus, it had all of the functions we were looking for and had a great customer support system. Lastly, as we became more comfortable with it, DonorPerfect gave us the ability to customize it to easily meet our needs as we grew."
– Glenn Marangelo, Development Director
Key Results
The results were exactly as they had hoped. Glenn said, "Our DonorPerfect system was set up quickly and it was so easy to gain proficiency in using it from day one. Right off the bat, we can now easily look at a donor's giving history, look at donor trends, and quickly segment the database for targeted fundraising efforts. I can quickly pull up my most frequently used reports and can easily create a report for just about anything without complication. Aside from the very basic ability to store name and contact information, everything that DonorPerfect can do is a BIG improvement."
Glen also noted, "Collectively, we've decreased the amount of time needed for data entry, while increasing our donor base/amount of data entry work at the same time. We've significantly increased our major donor cultivation and stewardship efforts by better integrating and utilizing our staff and board's personal connections to our supporters. This is something we could not track easily in our old database!"
"Recurring / monthly donations (via credit card and bank drafts) are a snap to set up, maintain, and process. DonorPerfect significantly streamlined the donation processing. Making the monthly task of processing and recording these gifts a matter of a few minutes rather than an hour or two was a refreshing change that we needed. In addition, having online donations imported right into the database and into existing donors' records has saved even more time for us."
• Accurately track soft credits & gifts "In Honor of" & "In Memory of"
• Correctly reflect and analyze donor relationships
• Fully integrate & use online communication tools
• Easily process acknowledgment letters & gift receipts
• Successfully manage events with high attendance & revenues
Glenn added, "Customer support has been fantastic. From the first step of speaking to a Regional Account Manager, to transferring our old data into DonorPerfect, the process was extremely thorough and easy. The staff and account manager were very knowledgeable and were able to speak on a non-technical level to move the process along and get us up and running. We primarily used customer support in that first year. After that, the database was so intuitive and easy to use that we have scaled down the level of customer support we feel we need. This is a welcomed feature in customer support packages since staff changes at times in the future may require us to increase our level of support once again when required."
We've been using DonorPerfect for long enough now that it is hard to imagine how we could have ever gotten the results we're enjoying now with our old database still in place."
– Glenn Marangelo, Development Director