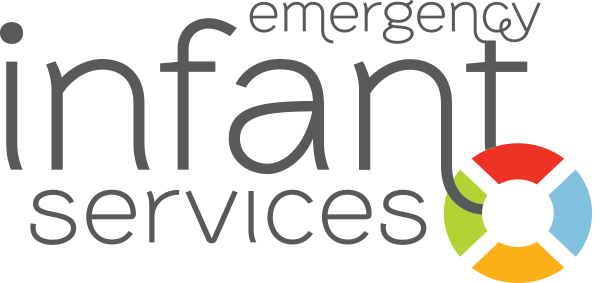 Emergency Infant Services Grows their Donor Database & Meets Growing Needs
Celebrating 35 years of service, the mission of Emergency Infant Services (EIS) is to meet the basic human needs of infants and children, through five years of age, whose families are in crisis. Children receive clothing; and help with food, formula or diapers. EIS also partners with hospitals and other nonprofit groups to assist with other items to keep infants safe. They have no waiting periods or income qualifiers, operating on the theory that a hungry child
cannot wait.
Business Challenge
Frontstream's GiftWorks (now known as Panorama) software was not able to effectively manage a large and growing donor base and campaigns.
Tom A. Taylor, II, Executive Director for EIS, mentioned that they used to use GiftWorks software, but it no longer met their needs. "With 12 staff, 60 active volunteers, 25 Board members, we wanted a more robust solution to help us grow and manage our database, manage our campaigns, as well as provide new ways to raise funds."
Solution
DonorPerfect Online Fundraising Software and Online Donation Forms
Tom noted that "We were using GiftWorks, but had an opportunity to partner with the Tulsa Community Foundation (TCF). TCF reviewed several fundraising solutions for many nonprofits during a trial. They found that DonorPerfect met most of the needs of all the nonprofits in this trial, and we jointly concluded that we'd benefit from DonorPerfect."
Key Results
DonorPerfect was able to help us facilitate an increase in our donor base. We used it and the integrated WebLink online donation forms to organize an online campaign. We were able to increase our donor base with 162 new donors and raised $35,000 with those new donors in 35 days for our 35th anniversary. DonorPerfect has also helped us categorize these new donors and will help us to communicate with them in the future."
– Tom A. Taylor, II, Executive Director for EIS
When asked what else he could now do with DonorPerfect that he couldn't do before, Tom said "We worked with the DonorPerfect training department to create some custom reports and filters. Along with other DonorPerfect reports, we use these to provide our Board and development staff with much-needed analytical reports to monitor the success of our fundraising efforts." Tom also noted, "Anytime we have called in seeking assistance, the support department and anyone we have spoken with have been extremely helpful and proactive, as well as responsive to any of our needs. Excellent customer service means the world to us, so thank you!"
• Online campaign increased donor base with 162 new donors in 35 days
• Raised $35,000 from new donors
• Excellent customer service provides responsive and proactive solutions
• Complete fundraising and donor management solutions to meet nearly all their growing needs