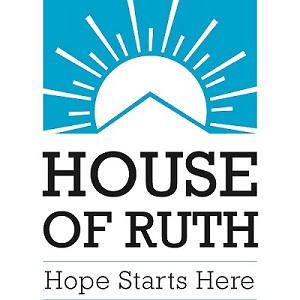 House of Ruth Integrates Wealth Screening Feature to Discover Top Prospects
House of Ruth has provided housing and supportive services for abused women and children in Washington D.C., and the metropolitan area, since 1976. The organization helps more than 600 women and children acquire the skills to live independently so they can eliminate homelessness and abuse from their lives.
Business Challenge
Discover top prospects for major gifts and planned giving
As Director of Operations and a 16-year veteran at the House of Ruth, Joyce Grand is responsible for managing systems and services that are used to support the organization's mission. Ms. Grand and her team selected DonorPerfect as their donor management system over 10 years ago. By using DonorPerfect they are able to efficiently manage their fundraising activities and communications with constituents as well as donors. She and her team have gathered valuable data on their donors, but they needed more biographical and personal financial information to help determine which constituents should be solicited for major gifts and their planned giving program.
Solution
More Data for Better Fundraising Results with Prospect Research for DonorPerfect
In preparing for the next stages of the House of Ruth's major gift and planned giving programs, Ms. Grand had to consider a research approach that was both comprehensive and efficient. She turned to DonorPerfect's prospect research partner. Using prospect research for online data and screening solutions, as well as its integration with DonorPerfect, the House of Ruth was able to enhance their entire database with personal and financial information on their top donors and prospects, including age, real estate, hard asset and stock holdings, charitable contributions, and more. All of this data, including prospect research scores scores and estimated giving capacity ranges, were imported directly into DonorPerfect for reporting and moves management.
DonorPerfect developed specific tools to integrate prospect research data directly into the DonorPerfect system. Any data not brought in by these tools can be uploaded by the client via a Microsoft Access file, which is included as part of the service.
Key Results
Integration Makes Prospect Research Easy and Effective
Using the additional data and DonorPerfect's features to build reports and apply enhanced filters, Ms. Grand and her team were able to identify House of Ruth's top 100 prospects, 50 for each of the organization's two major gift officers. As Ms. Grand explains, "Now, our major gift officers won't have to waste any time or money. With this wealth data accessible from directly within DonorPerfect, they can focus all of their time directly on those most likely to donate a major gift." She also noted how the WealthConnect button has aided her team, "If the gift officers need new or more data, they use the prospect research tools to gather more information on each donor or prospect."
The added information also helped the House of Ruth build their Legacy Circle, which is their planned gift program. Ms. Grand noted, "Picking out potential planned gift donors can be a big challenge. With the added information from prospect research, such as age and income, targeting planned gift donors was made much easier."
Creating an Action Plan for Fundraising Success
Armed with the data from the prospect research integration to select their top donor prospects, Ms. Grand used the Moves Management module in DonorPerfect to design, schedule, and carry out a set of contact "moves" for this group of donors. For example, they created a plan to solicit donations from their major donors, including calls, mailings, and since most donors are local, a planned tour/visit to their facilities. Each plan includes a specific set of actions (e.g., phone calls, emails, and meetings) to solicit donors. As each action is completed and tracked, the assigned officer is prompted to schedule the next action in the plan. At any time, they can see where they are in the process. Ms. Grand explained, "We use Moves Management for a lot of our donors simply as a guide to see what we should do next. It really helps take donors from one gift level to the next and it's easy to use!"
A Sustainable Return on Investment
Ms. Grand acknowledges that DonorPerfect's prospect research integration has helped move House of Ruth along the right path, "We certainly believe that we have earned back our investment in prospect research in the first year, and have since gotten more data for our second year." Though still only in their second year of usage and primarily targeting donors for the planned giving program, Ms. Grand is confident things are moving in the right direction. "With the new information we have, such as age and income level, it's been much easier to pick out likely donors for the Legacy Circle planned giving program. We're confident about meeting our goals."