DonorPerfect Customer Care
Implement new fundraising features, onboard staff, and use your system to its fullest potential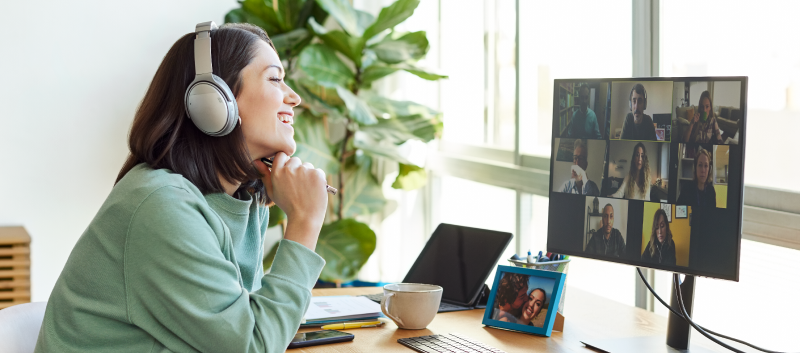 DonorPerfect shows love and appreciation through its customer care process. First, by designing you and your organization a custom onboarding experience, then providing building blocks and best practices, then guiding you through your daily tasks with help from top-notch support specialists.
Finally, we make you part of the process by asking for your feedback. What would make you more successful? What enhancements would you like to see? We'll work together to bring your vision to life!
DonorPerfect Customer Care
New customer onboarding
Get a guided tour of key fundraising features
Customize your onboarding experience and timeline
Move your donor records to ensure data integrity
Review your data in live phone conversations
Learn best practices through virtual training
Design your system around the way you work
On-demand training
Learn and implement best practices
Work more efficiently in DonorPerfect
Smoothly transition new staff members
Get role-based training to meet your needs
Improve data integrity and reduce errors
Earn approved CFRE credits
Support & satisfaction
Email, call or chat with seasoned experts
Attend user meetings and free webinars
Network with your DonorPerfect community
Share tips and best practices with other users
Troubleshoot via virtual desktop-sharing
Get DonorPerfect tips and product updates
Client-led success
Be the first to know about new features
Provide your feedback to promote our efficiency
Give input at each stage in the development process
Participate in our beta testing programs
Suggest new features and integrations
Tell us what problems we can help you solve
Brenda Helget, A Time to Heal Cancer Foundation
I always, always, always recommend getting unlimited support. DonorPerfect will walk you through step by step, show you what to do, so you will be able to better retain that information and use it again, but guess what? Even if you don't, you just call them, and they'll walk you through it again with a smile on their face."
Learn More About DonorPerfect Customer Care