Screen Designer
Configure your screens around the way you work.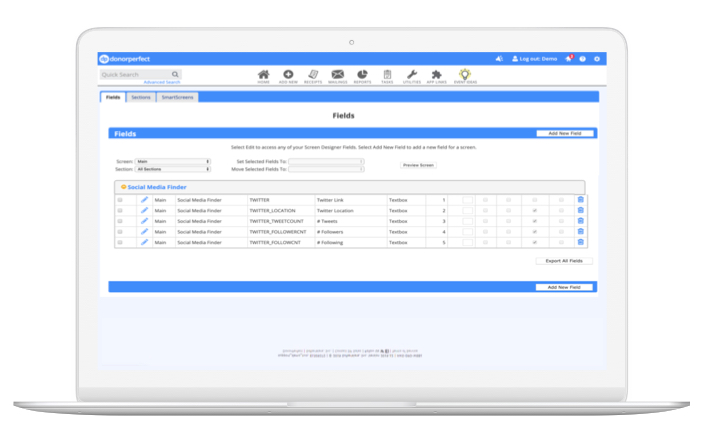 Click Image to Enlarge
No matter the sector of your organization, you can always track the data you need in DonorPerfect. When you first purchase DonorPerfect, our team will build a system just for you, including the many standard fields that come with DonorPerfect, as well as those specific to your organization. From there, add on as many custom fields and group them by as many custom sections as you like.
Customize and simplify your workflow.
Enforce protocols by making certain fields required.
Modify the tab order of screens for quicker data entry.
Edit the names and positions of fields at any time.
Hide fields from donor records that you'd only like to see in reports.
Collapse sections that are not frequently used.
Create fields for all your needs.
Open textbox
Drop down menu selection
Multiple choice selection
Yes/No option
and more
DonorPerfect works so well for us because we can completely customize it using the Screen Designer module. We can add new fields as they become relevant, and we can search those fields through reports."
Learn More About Screen Designer