DonorPerfect Tributes
Encourage donors to honor their loved ones by supporting your cause.
A tribute is the most intimate kind of donation. Given in the name of a family member, cherished friend, or beloved pet, tribute donations are a beautiful way for donors to honor their loved ones when supporting your cause.
Tributes are Valuable to Your Nonprofit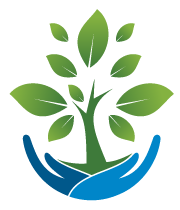 Because tributes can be made by many people in support of a single person, these type of donations can also raise awareness for your mission.
Tributes can result in genuine, long-lasting connections between your organization, existing donors, new donors, and tribute recipients.
Manage Tributes
Easily and Effectively

with DonorPerfect
DonorPerfect's Tributes Management helps nonprofits handle these heartfelt donations with the utmost attention and care without the hassle of manual processes. It enables your nonprofit to manage every aspect of tributes from record updates to thank you notes. DonorPerfect's Tributes Management is the easiest way and only way to best care for your donors who give tributes in honor of those they love.
With DonorPerfect Tributes, you can:

Make giving easy.
DonorPerfect streamlines the process of giving a tribute by offering donors the option to enter a tribute through DonorPerfect Online Forms (WebLink).

Manage everything in one place.
DonorPerfect Tributes lists all of your tributes on one screen, making it easy to sort and view tributes, quickly search the information you need, and export lists of tributes when needed.

Save time by lessening the need for data entry.
Using Tributes with DonorPerfect Online Forms and DonorPerfect Payment Services allows tribute payment and donor information to seamlessly flow right into the appropriate donor and recipient records. This integrated automation ensures that all of your tributes information is accurate, complete, and perfectly organized!

Keep the recipient informed.
When a tribute is established, a family member usually gives instructions on how to notify them when gifts are made in their loved one's honor. The person chosen to be notified is called the recipient. If the recipient isn't in your database, simply add their record into DonorPerfect without leaving the gift entry screen. You can also manage multiple recipients for the same gift.