User Management and Data Security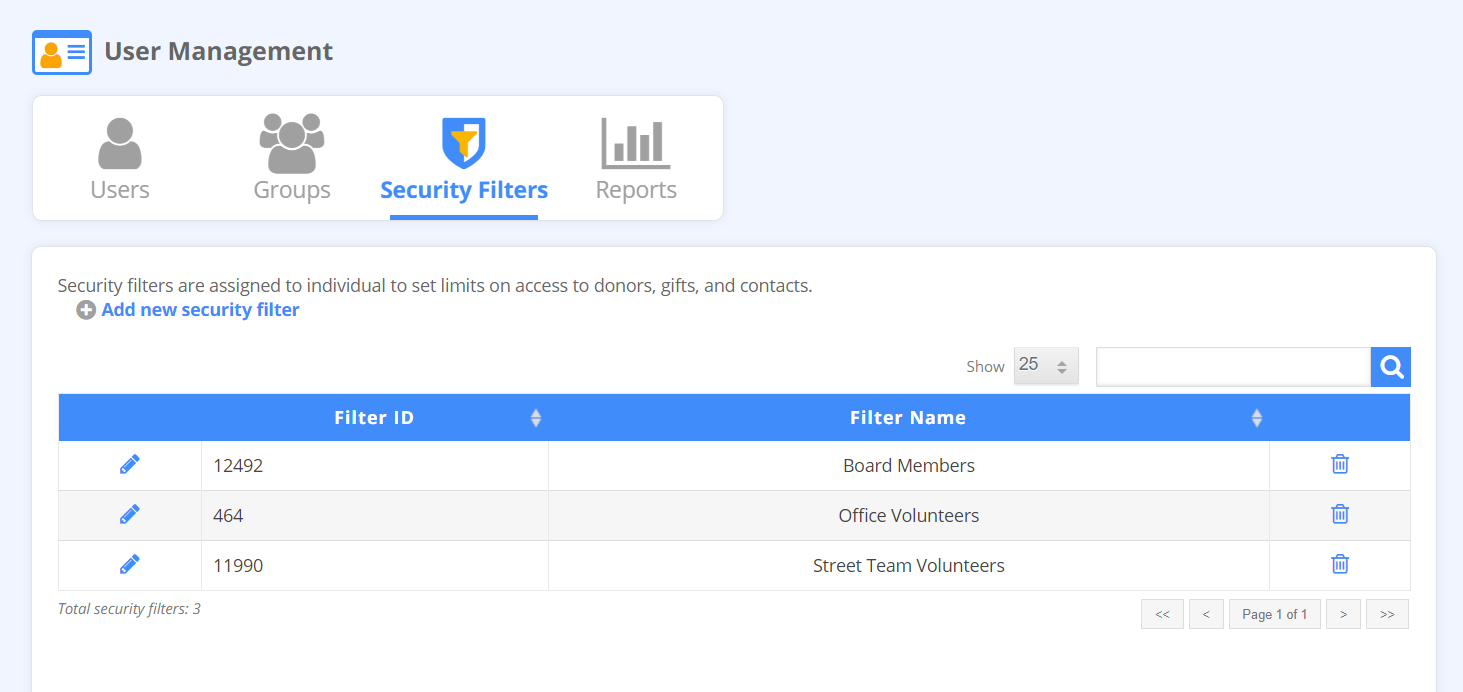 Click Image to Enlarge
A secure system you can trust.
DonorPerfect takes data security seriously. Seriously. That's why we've taken every possible step to create a safe and secure system for organizations of all sizes. We not only understand the value of donor data, we understand the value of donor relationships and how crucial it is, for the sake of those relationships, that we keep data safe on yours and your donors' behalf. DonorPerfect's user-based permissions, security filters, and multiple backup processes are available so you don't lose what is most important.
Additionally, as a cloud-based platform, it's extremely important to prevent data breaches by having high-level encryption and maintaining proper safety protocols. Our software stays up to date with data protection protocols from TLS 1.2 browser support to secure AWS servers. With all these measures in place, you can trust that DonorPerfect will keep your information safe.
User Management and Data Security Features
Keeps Donor Data Safe
Store and process credit cards with a 128-bit data encrypted PCI compliant payment gateway
Scalable systems preserve stable security
End-to-end data encryption with TLS 1.2 protocol
GDPR Guideline assistance from the DonorPerfect team
Restrict Access and Permissions for Users
Set custom user privileges for user groups or individual users
Restrict user access to sensitive data with security filters
Secure login and password recovery
Backup and Recover Data
Create user backups to restore to previous database states
Nightly automatic server backups save 30 days of restore points
Backup database with local files with a Data Assurance plan
We didn't have one specific location where we were storing all our donor information. It was in different Excel worksheets and just all over the place. As far as compiling all our events together and all our donors together we just wanted to find a central hub to host all that information. DonorPerfect has been really beneficial to us to see everything pulled together as one. It allows us to use our information in a smarter way. There's so much that it can do – and it's kind of exactly what we need to take the next step to grow as a company. We're lucky to have found it."
Learn More about User Management and Data Security