Year-end fundraising with DonorPerfect
The DonorPerfect team is here to set you up for year-end success. Need a cheat sheet, planning tools, walkthroughs, or other resources? You're in the right place.
Streamline your multichannel Giving Tuesday fundraising strategy with DonorPerfect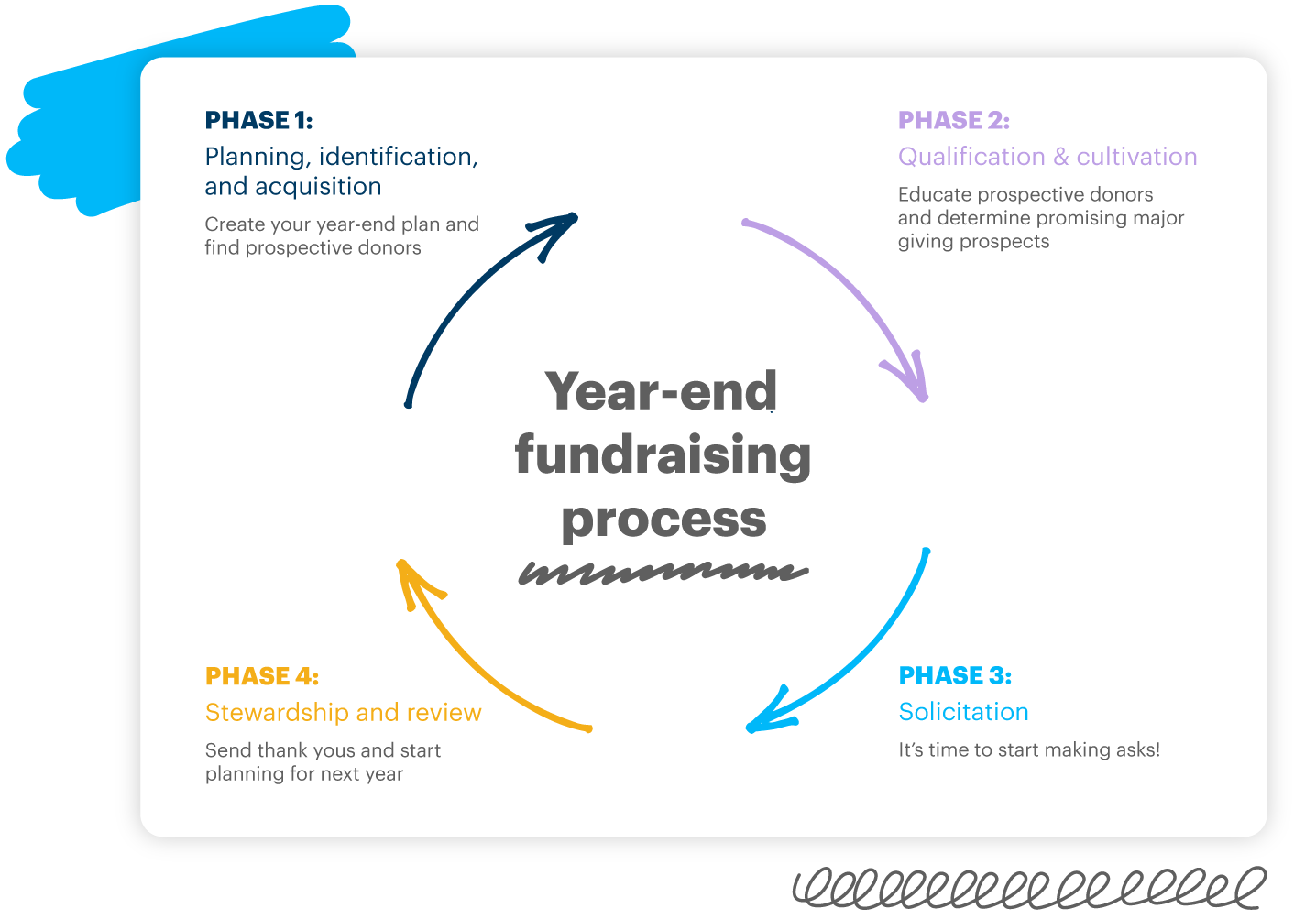 Plan around your donors' giving rhythms
We took inspiration from the donor engagement cycle and plotted your year-end fundraising course so it feels natural for you and your supporters. By the time you get to the solicitation phase, your donors will be primed and ready to give generously!

Phase 1: Planning, identification, and acquisition
Get a head start by prepping your database, getting your mailing lists ready, and acquiring new donors who will support your mission at calendar year-end.
Phase 2: Qualification and cultivation
There's so much to know about your donors – why they choose to support you, what motivates them to give, and their capacity to make a difference for your mission. Now's the time for your donors to learn about the wonderful things you do for your community, too.sion at calendar year-end.
Phase 4: Stewardship and Review
The first step to retaining your year-end donors is showing appreciation! Make sure to get out timely thank-yous, review your year-end results while your memory is still fresh, and take some time to celebrate all of your hard work.
Get the Year-End Fundraising Bundle