Collect donations, process gifts & pledges, and recognize donors.
You'll be amazed at what you can accomplish with DonorPerfect Donor Software. Track and manage unlimited data for all your constituents in one easily customized database. Sophisticated reporting and analysis helps identify the source of your next big gift. Easily merge donor data into customized thank-you letters, e-mails and direct mail. Enter, recognize and manage every gift and pledge quickly and accurately. Quickly generate reports on grants, campaigns and events.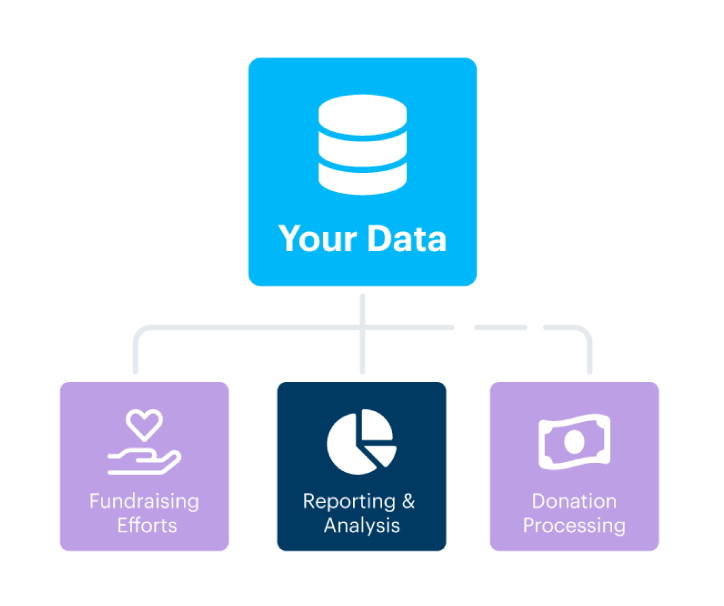 Comprehensive Donor Software
Fast and accurate process for entering, recognizing, and managing every gift and pledge!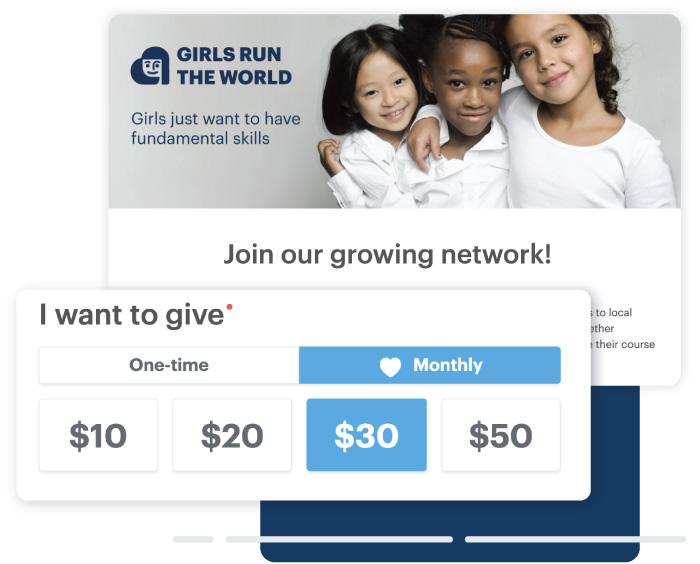 Online Donor Software Integration
DonorPerfect Online Forms is our system for creating and managing virtually any type of online entry form, personalized to collect exactly the data you want, including secure credit card processing for payments. Collected data is easily reviewed through the forms' administrative tools, and then imported into DonorPerfect to eliminate duplicate data entry.
Online Entry Forms for:
Donations and gifts
Example description
Volunteers
Memberships
Information requests
Much more!
Social Fundraising Donation Websites
Integrated with Donor Software
Empower constituents to recruit their social network to raise money for your mission. With DonorPerfect's integrations partners, your constituents can easily create individualized web pages under your control, invite everyone they know to visit via a host of communication tools, and have these visitors donate online. Integrated fundraising apps and software can automatically enter donor information and funds into DonorPerfect donation software and your bank account.
Donation Pages Benefits: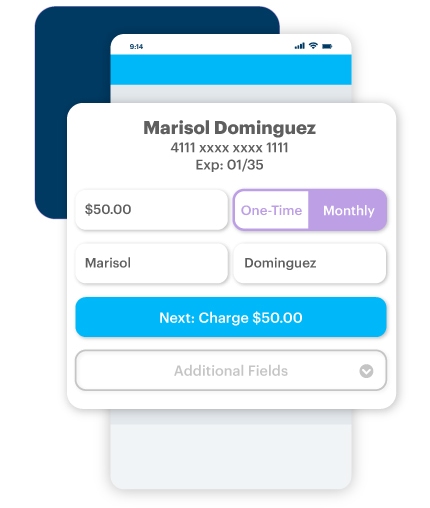 Pledge & Donation Processing by Electronic Funds Transfer (Monthly Giving)
Automate the process of collecting recurring or one-time pledges by credit card or bank draft (ACH) with our optional Automatic Monthly Giving donation software system. You simply enter donor account information once as a part of the pledge. Transactions can then be automatically generated, transmitted and posted with almost no effort or collection risk.
Automatic Monthly Giving makes automatic pledge collection by credit card or bank draft quick and easy.
Benefits include:
Less Administrative Time and Cost
Automatic Fulfillment and Reliable Cash Flow
Encourages Larger Gifts and Annual Renewals
Enhances Convenience for Donors
Better Security and Control of Funds