Donor Management Software
Scalable Online Database
The DonorPerfect online donor management database is the central hub of your nonprofit's integrated fundraising system. All your constituent information is securely stored and easily accessible, whether you're working from the office, home, or on the road. You can access it with any browser, on any operating system, or with the DonorPefect Fundraising app for Android or iOS.
DonorPerfect's SQL-based design scales to meet your needs, from customization to integrations. As your organization grows, your subscription scales in price so it's always affordable.
Unified Constituent Database
By maintaining a single donor database, you can:
Quickly sort, select, and access data to perform almost any task you need.
Eliminate the need for double data entry.
Ensure that your staff and board are using the same up-to-date information.
Target the right constituents with the appropriate messages.
Enable everyone to contribute to maintaining accurate constituent addresses, phone numbers, email addresses, etc.
Ensure that constituents don't receive duplicate mailings.
Have a single history of contacts and financial transactions.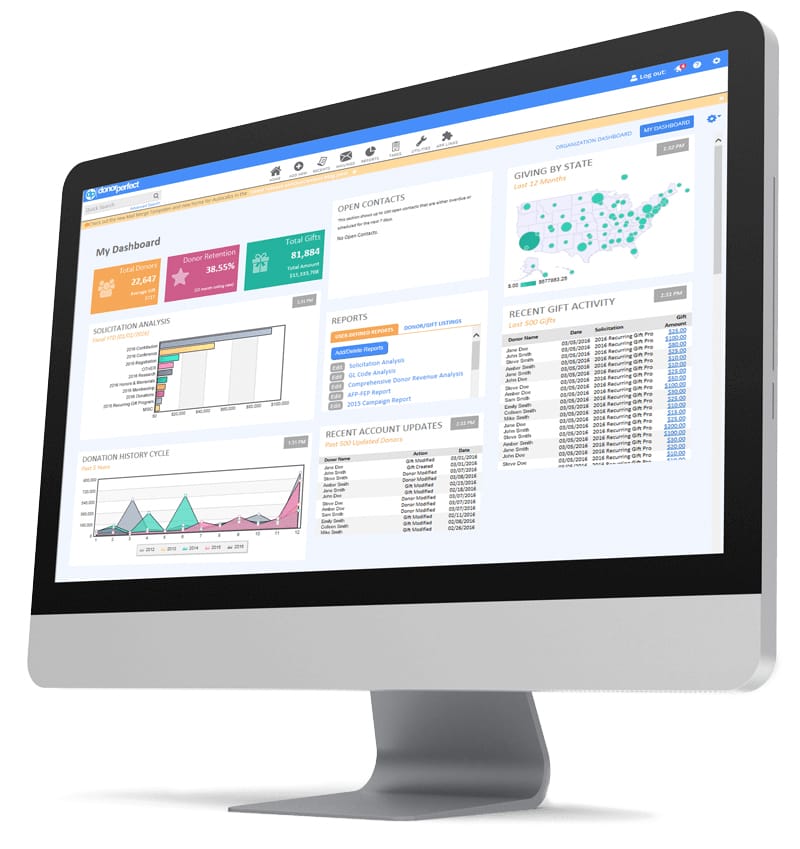 Seamless Functionality
DonorPerfect's comprehensive features all work together. Whether you're generating solicitations, processing donations, tracking communications, or building relationships, your staff's workflow will be faster and more productive with the ability to access the same real-time data for every task.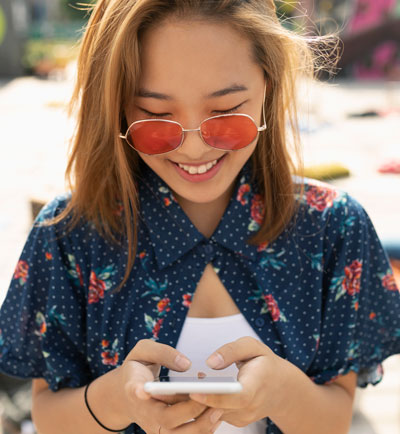 All Donor Information at Your Fingertips
DonorPerfect's intuitive navigation is designed so your constituent data is just a mouse click away. Tabs and links provide one-click access to all donor data.
Customization and Flexibility
DonorPerfect's flexibility allows you to easily customize your system to meet your unique information needs. Customized constituent record screens and fields allow you to collect and organize your data in the way that best fits your organization's needs.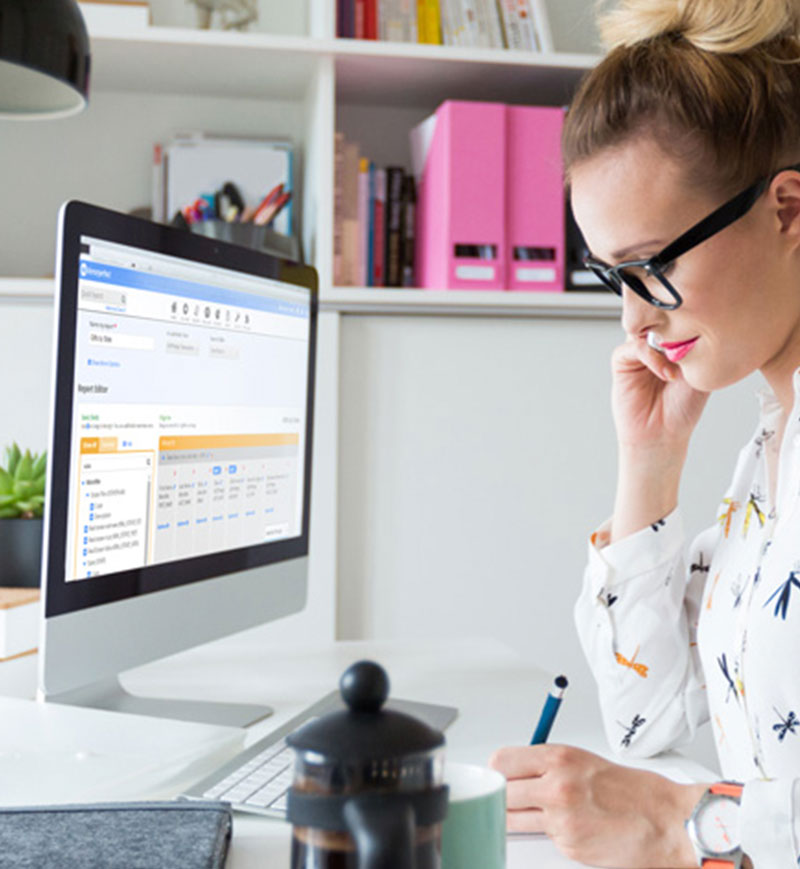 Organized According to You
from the Start
We know your organization is unique, so why wouldn't we treat your fundraising software the same way? We set up your DonorPerfect system the way you want it. Our team of implementation professionals will review your forms, procedures, and specific data tracking requirements and customize the system to meet your needs. Our team of nonprofit technology experts ensures a smooth and efficient process to reduce errors, and minimize wasted time.
As your needs change, DonorPerfect is designed so that you can easily customize screens, reports, selections, and more on your own with no programming required.
Comprehensive Constituent Relations Management
DonorPerfect was built to make donor management and fundraising easier and more efficient. With features such as relational "household" records, you can cross-reference all your records for family, employer, and other relationships. Soft credits create links between records, so you can understand relationships and gift influencers for better targeting, conversations, and acknowledgements.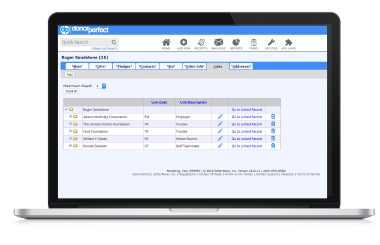 Intuitive Data Management
Improved data management reduces errors, cleans up data and improves data entry, saving you lots of valuable time.
Features Include:
Instant duplicate data checking at time of entry
Seasonal and multiple address tracking
Global data replacements
Stock ownership
Web hyperlinks to improve accuracy (ex. address verification)
Quick counts and records totals to ensure data accuracy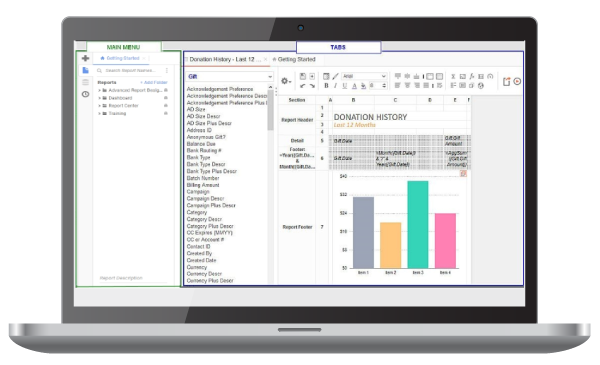 User-based Security
With DonorPerfect, you can control who can access, view, or update data throughout your system, from board members to volunteers.
Different levels of access ensure donor data security and help optimize workflows based on organizational roles. Permissions can be added or revoked at any time to reflect board or staffing changes.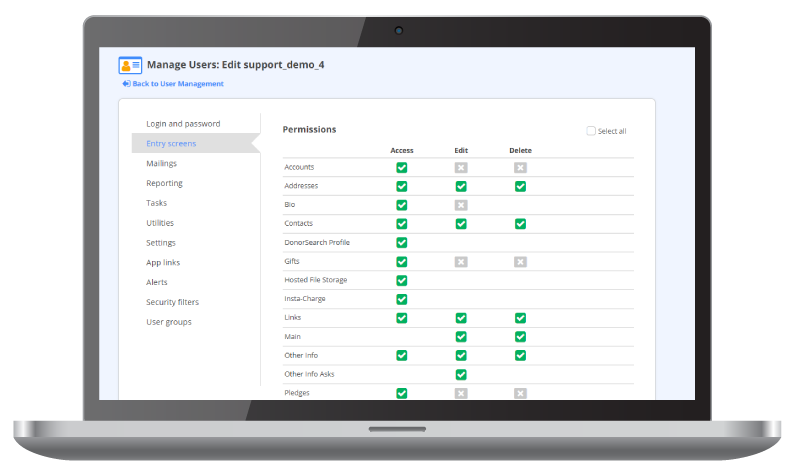 Find out more about our fundraising data security.
DonorPerfect Mobile
DonorPerfect Mobile combines the database power of DonorPerfect with the convenience of a mobile app. It's the perfect traveling companion for DonorPerfect users. A powerful suite of features lets you access your DonorPerfect information at home or on the road, 24 hours a day. Get quick and easy access to the critical data you need.
With DonorPerfect Mobile, you can:
Collect payments through the app or with a swipe POS device.
Take voice-to-text notes that go directly into the appropriate donor record.
Search for constituents to view and update their records.
Review pledges, pledge balances, and gift history for each donor.
Call, email, or text constituents with a single click.
Add new contacts on-the-go.
And much more!
Additional Donor Management Features
Back to Top