DonorPerfect Tools for Fundraising Online
Fundraising online has exploded in this new century, and DonorPerfect has led the way. We were one of the first to offer web-based fundraising software, and have since introduced online web forms that integrate our software to your website, online payment processing tools, social networking tools that enable your constituents to raise money online themselves, broadcast email marketing, and so much more. If you want to harness the power of the web to better manage your fundraising efforts, DonorPerfect is your perfect choice.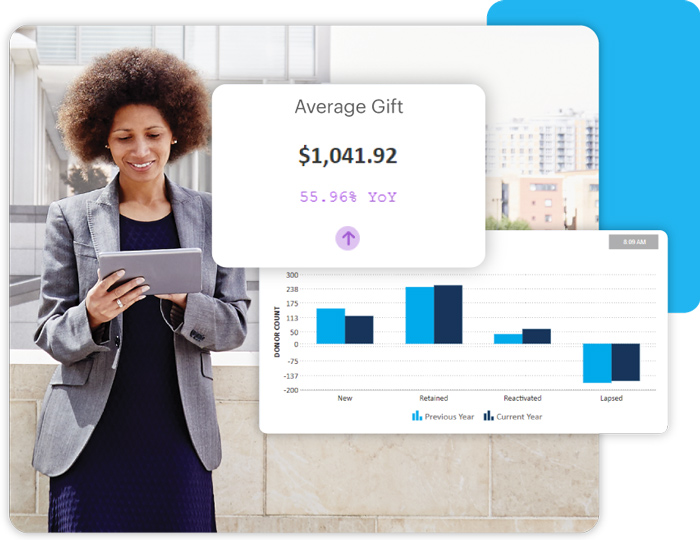 DonorPerfect Online Fundraising Software:
DonorPerfect pioneered fundraising online solutions in 2001 with the release of DonorPerfect Online (DPO), the web-based version of our fundraising software. DPO, the most comprehensive web-based fundraising management solution available, is the easiest, most flexible, and cost-effective fundraising management solution available to raise money and manage constituents relationships.
You can track and manage unlimited data in one easily customized database.
Sophisticated reporting and analysis helps identify the source of your next big gift.
Easily merge donor data into customized thank-you letters, e-mails and direct mail.
Enter, recognize and manage every gift and pledge quickly and accurately.
Quickly generate reports on grants, campaigns and events.
Unique DonorPerfect Online features: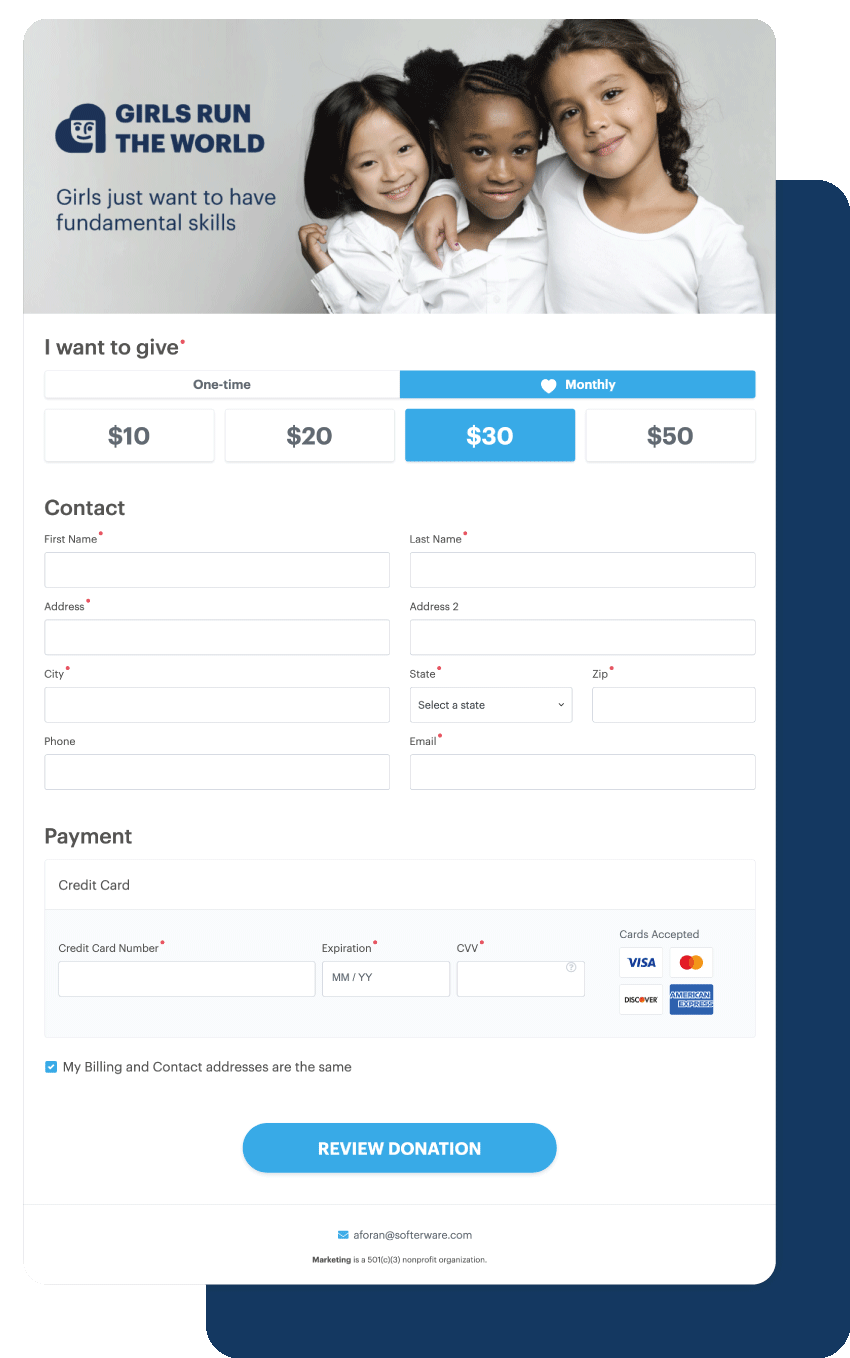 Fundraising Online Software Integration with DonorPerfect Online Forms™
DonorPerfect Online Forms™ is our system for creating and managing virtually any type of online entry form, personalized to collect exactly the data you want, including secure credit card processing for payments. Collected data is easily reviewed through DonorPerfect Online Forms' administrative tools, and then imported into DonorPerfect to eliminate duplicate data entry.
Online Entry Forms for:
Empower constituents to recruit others to achieve your goals
Tap into constituent social networks to raise more money
Educate more people for action and advocacy of your mission
Reduce new donor acquisition expenses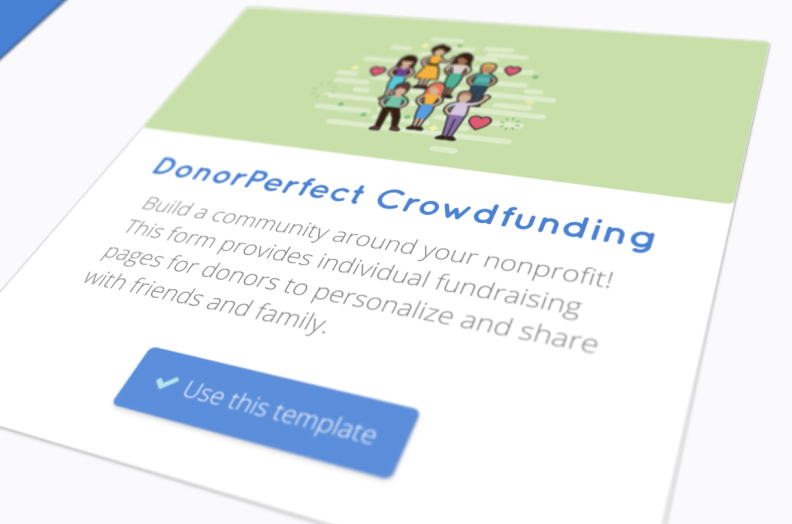 Broadcast Email
DonorPerfect provides an easy, affordable way to expand your e-mail database of website visitors and donors. Use this service to create and send professional.
HTML e-mail newsletters, solicitations or constituent alerts and to measure the success of your campaigns.
Features
Customizable visitor website signup form
Easily import names and e-mail addresses from DonorPerfect (or any file)
Over 50 professional templates available
Hosts and manages your e-mail database (including un-subscribes and bounces)
Automatically formats for HTML and Text
Instant reporting on opens, bounce-backs and other critical measures
Benefits
Improve the professionalism of your communications without a graphic artist
No technical expertise required
Better information on campaign results (including link tracking)
Affordable rates start as low as $15/month