Host engaging virtual fundraising events and create your stunning nonprofit website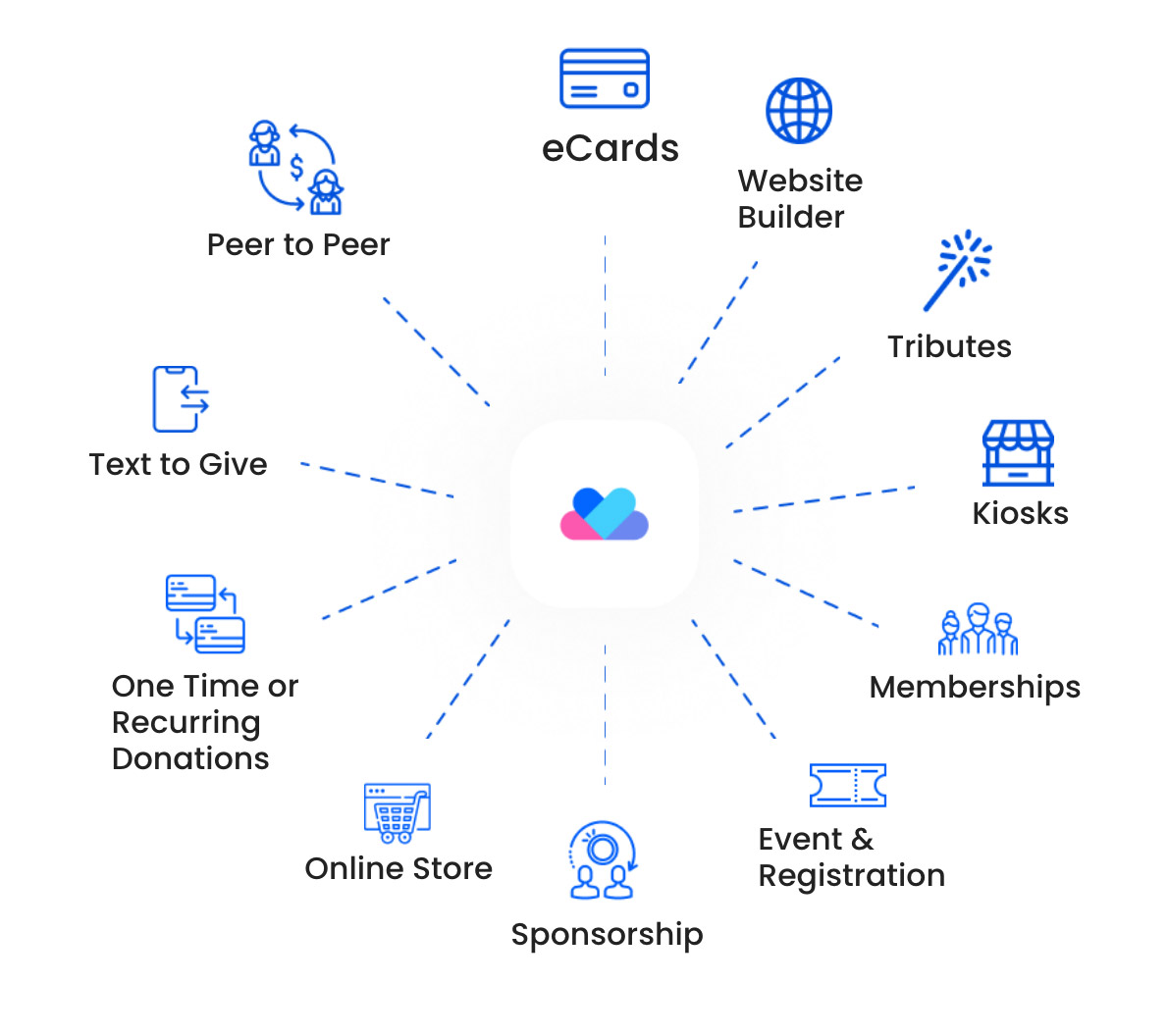 Meet donors where they live and give: online
Givecloud's digital fundraising solutions equip nonprofits of all kinds to grow and connect with their donor community online. From seamless giving forms and a D.I.Y. website builder to an interactive virtual events platform, Givecloud provides fundraisers everything they need to delight and inspire donors in the next normal.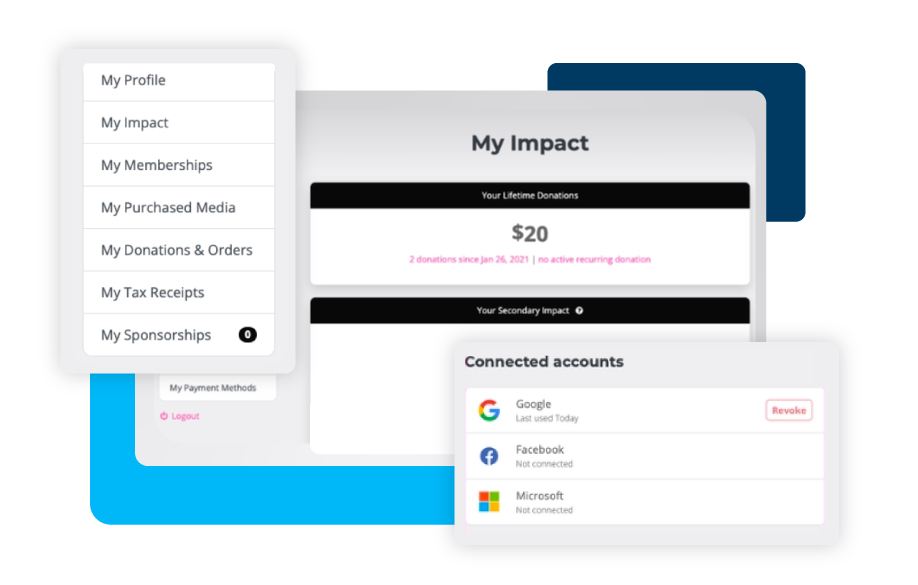 Streamline operations and maximize impact
Givecloud's integration with DonorPerfect saves time by empowering donors to update their payment details, access tax receipts and review their giving history, all on their own. Plus, data collected by Givecloud syncs to DonorPerfect in real time, so you can effortlessly track donor activity.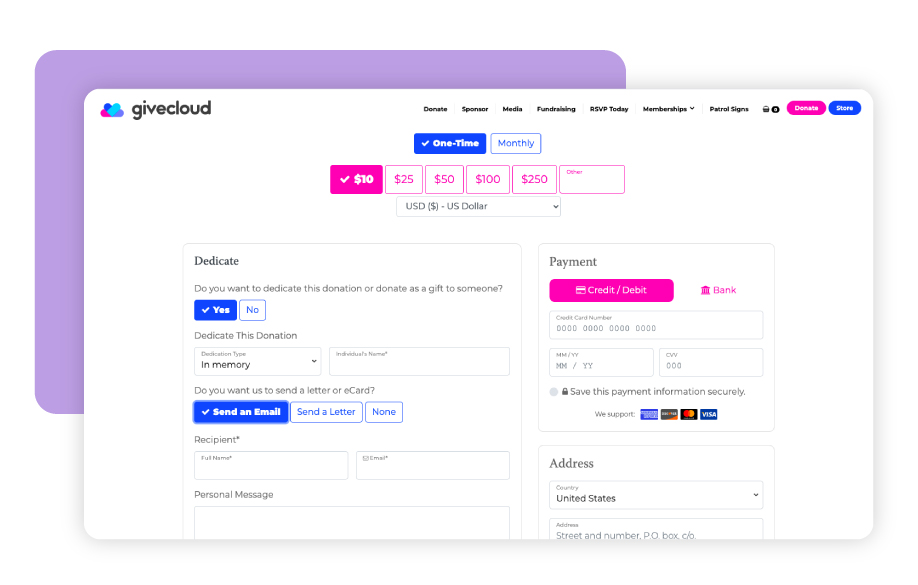 Raise more with giving pages built for donors
Givecloud's giving pages offer a slick and effortless donor experience that translates dollars into impact. Customize default settings to encourage repeat donors and recoup processing fees through a donor covers cost feature. Best of all, gift and donor data collected by these pages flows right into DonorPerfect.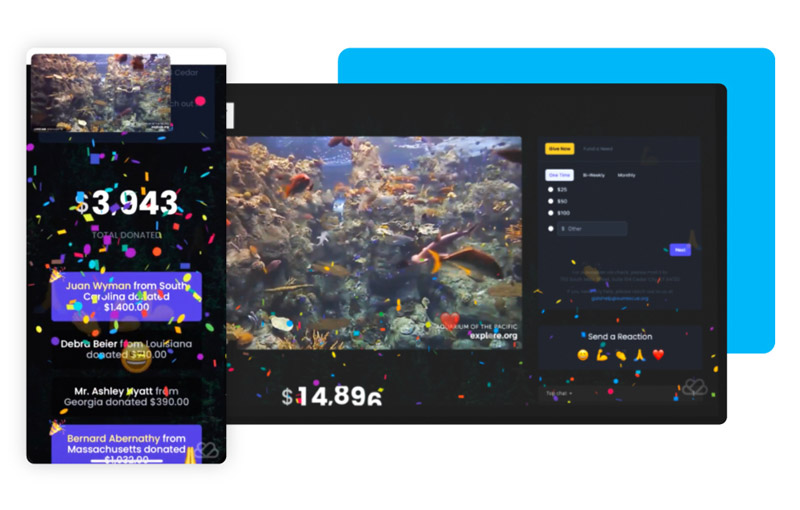 Drive giving and retention with exciting virtual events
Engage and excite your audience with a livestream event that equips you to celebrate and recognize donors and share success with a real time impact ticker. Simplify giving with easy on screen options that help you raise more and avoid program lags by providing guests with fun ways to interact via comments and reactions.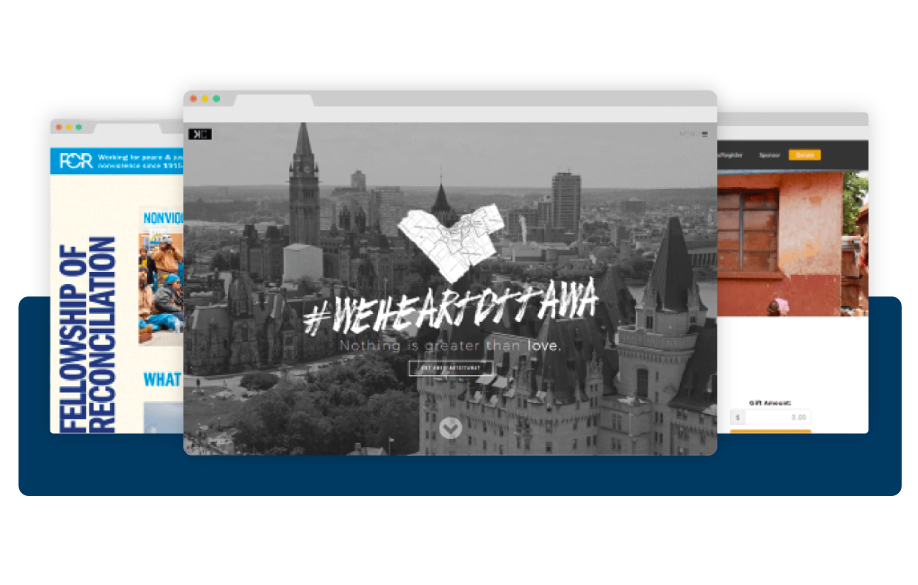 Share updates and launch campaigns with a beautiful website
Choose from website templates that allow you to modify colors, layouts, backgrounds, photos, and logos to give your organization's website a fresh and modern look that's easy to update and change. Manage the content on any page in your site by changing and formatting text or add images and media. Share blog posts, media feeds, and even syndicate your content in a podcast!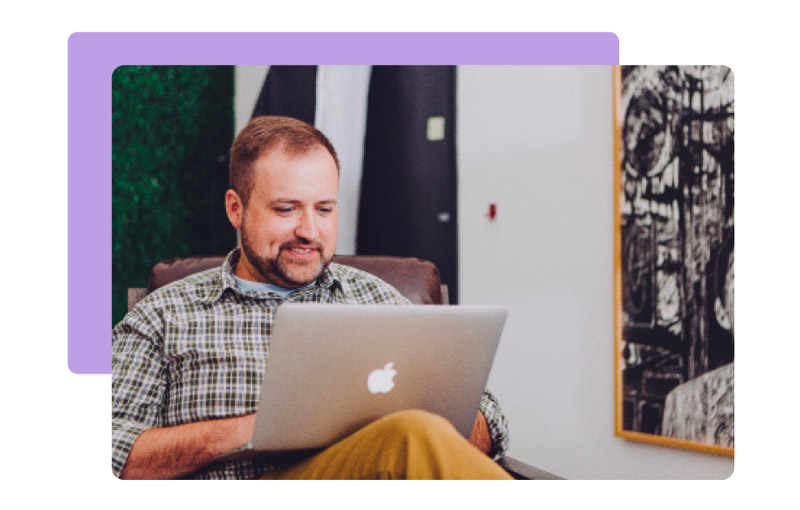 Empower donors to update their information
With Givecloud, donors can manage profiles and receipts, update payment details and personal information, edit recurring donations, and download tax receipts all on their own. They can also access private forms, products and discounts.
Save big when you subscribe to Givecloud for DonorPerfect