2009 YTD Decline of 8.4% represents rebound from very weak 2008 levels.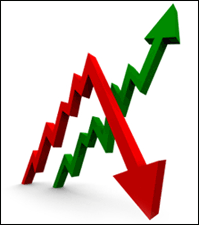 Horsham, PA, June 24, 2009 — A recently released study from the Giving USA Foundation reported that charitable giving from 2007 to 2008 dropped 2% (measured in current dollars; giving declined 5.7 percent in inflation-adjusted dollars). A further analysis released today by DonorPerfect fundraising software examined giving results from a sample of their clients for 2008 vs. 2007. This analysis also looked at client results from the first quarter 2009 vs. 2008. It revealed 2008 charitable giving was greatly affected by a steep decline in donations seen in November and December 2008. It further revealed that, if first quarter trends continue, 2009 could be worse than 2008.
Jon Biedermann, Vice President at SofterWare and developer of DonorPerfect, noted, "Giving USA's annual estimates are based on econometric studies from an array of sources and data, whereas our analysis is based on aggregated actual donations recorded by a wide variety of clients. This method allows us to analyze the data monthly, which provides additional insights into fluctuations. Although our donation results are higher than Giving USA, they're consistent with a multi-year analysis that shows DonorPerfect clients improve their fundraising results above the national average of all nonprofits. Besides these differences, the DonorPerfect study still tracks well as a snapshot of giving results and provides insight into 2009 trends."
Trends for 2009
DonorPerfect Analysis – Summary of Results

Total Gifts ($) 2008 vs. 2007

Jan – Oct (10 Months)

3.72%

Nov – Dec (2 Months)

18%

Jan – Dec (12 Months)

0.5%

Total Gifts ($) 2009 vs. 2008

Jan – Mar (3 Months)

8.4%

Number of organizations in sample group: 488
An analysis for the first quarter 2009 indicates an 8.4% decline vs. the 2008 first quarter. This shows improvement from the steep drop in November and December 2008. However, Mr. Biedermann further noted that "… unless this improving trend continues, there is a good chance that overall giving in the USA in 2009 may be down more than the 2% reported by Giving USA in 2008, perhaps even as low as -10%! The obvious fear from these indicators is that cash-strapped nonprofits will need to reduce services at the very time when they will be needed most."
Though the current situation is unsettling to many nonprofits, Mr. Biedermann also noted, "The good news is that the projected 2009 results are not a foregone conclusion. After all, Americans are still some of the most generous people in the world. Our data shows that there are still many nonprofits that are maintaining – even growing – their donation levels using DonorPerfect. Yes, it may be harder to reach your goals in 2009, but there are still many opportunities to reach out to supporters and potential new donors with a compelling message, and achieve success."
About SofterWare, Inc.

SofterWare, Inc., based in Horsham, Pennsylvania is a leading provider of software to nonprofit organizations, with over 10,000 clients throughout the world. In addition to the company's DonorPerfect fundraising software, SofterWare also offers software for managing childcare centers, public and private schools, and camps and conference centers. For more information on SofterWare and its products, please visit www.softerware.com. For more information on DonorPerfect Fundraising Software, please visit www.donorperfect.com or www.donorperfect.ca.
Media Contact
Sam Goldenberg
215-542-4390 x233
sgoldenberg@softerware.com
www.donoperfect.com