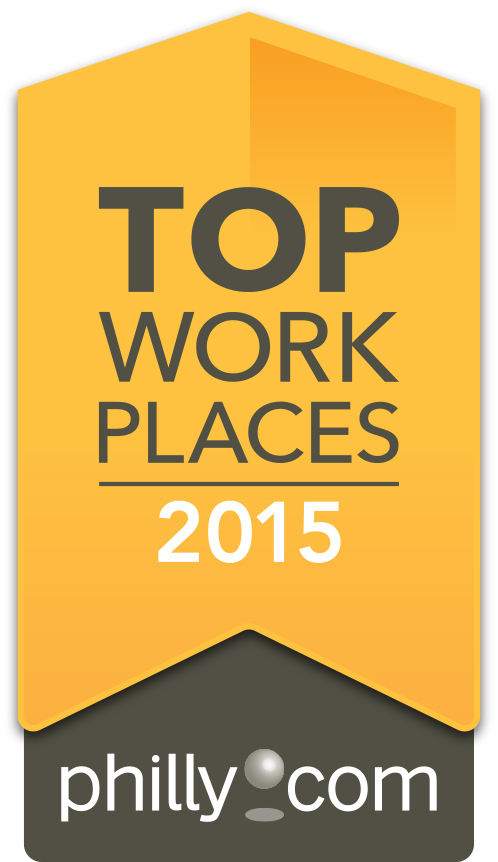 Horsham, PA, United States – March 30, 2015
SofterWare is pleased to announce that it has been selected again as one of The Philly.com Top Workplaces. SofterWare climbed to the number 8 spot in the Philadelphia region.
The Top Workplaces are determined solely on the basis of employee feedback via an employee survey, conducted by WorkplaceDynamics, LLP, a leading research firm on organizational health and employee engagement.
SofterWare was founded in 1981, and has grown over more than 30 years from a small entrepreneurial business to a $35 million+ company with over 10,000 nonprofit, childcare, camp, school and payment processing clients.
SofterWare Co-Founder and CEO Doug Schoenberg noted, "We're honored to have won this award for the fourth time in the last six years. We are constantly striving to make SofterWare the best place to work, and we do that by listening to employees, just as we listen to clients to improve our products and services. For example, in recent years we initiated employee committees that resulted in improved salaries and profit-sharing, and changed our paid time-off structure to make it easier for staff to use all their time. We also created job and skill training, as well as mentoring programs for staff to grow within the company."
SofterWare Co-Founder and President Dr. Nathan Relles said, "Our success and continued growth is all thanks to the outstanding professionalism of our people. We took great pride in reading some of the comments our staff shared anonymously, such as:
"The people I work with are dedicated, collaborative, and committed to helping our clients. The working environment is flexible, challenging, and enjoyable."
"The people! Everyone is supportive and friendly. The work we do is meaningful."
"The flexibility is greater than I thought it would be. Management CARES about the employees, first and foremost."
Learn more about this survey ranking by visiting: www.softerware.com/topworkplacesprofile
For more information about the Top Workplaces list and WorkplaceDynamics, please visit www.topworkplaces.com and www.workplacedynamics.com.
About WorkplaceDynamics
WorkplaceDynamics conducts regional Top Workplaces programs with 40 major publishing partners across the United States. Over the past year, more than 5,000 organizations and 1 in every 88 employees in the U.S. have turned to WorkplaceDynamics to better understand what's on the minds of their employees. Through its workplace improvement offerings, WorkplaceDynamics provides solutions, training and tools to help clients improve their workplace.
About SofterWare, Inc.

SofterWare, Inc., based in Horsham, Pennsylvania, is a leading provider of software to nonprofit organizations, with over 13,000 clients throughout the world. DonorPerfect, its fundraising/CRM solution, received more "Excellent" ratings than any other vendor in N-TEN and Idealware's "A Consumers Guide to Low Cost Donor Management Solutions". It has also received the Campbell Award for "Excellent Customer Satisfaction."
In addition to the company's DonorPerfect fundraising software, SofterWare also offers software for managing childcare centers, public and private schools, and camps and conference centers. For more information on SofterWare and its products, please visit www.softerware.com. For more information on DonorPerfect Fundraising Software, please visit www.donorperfect.com or www.donorperfect.ca.
Media Contact
Sam Goldenberg
(215) 542-4390 x233
sgoldenberg@softerware.com
www.donorperfect.com