November 4, 2019 | Categories AFP Conference, Featured
Who Run the World?: A Breakdown of AFP's Women's Summit
WHO RUN THE WORLD?:
A BREAKDOWN OF AFP'S WOMEN'S SUMMIT

I attended the Summit with some of my DonorPerfect colleagues and had the chance to get to know them on a more personal level. Here we are at Phoenix's Desert Botanical Garden.
Pictured (from left to right): Allyshia Dycus, Laura Bucher (me), and Illona Sweeney

---


Hey DonorPerfect Community! If you follow the Association of Fundraising Professionals (AFP), you probably already know that earlier this month, they held a Women's Summit in Phoenix, AZ, as part of the meaningful work they're doing for their Women's Impact Initiative – an initiative that I'm proud to say DonorPerfect sponsored. AFP's goal is to "address and highlight specific issues and challenges that women in the fundraising profession face." 

Women account for 70% of the nonprofit profession, yet the issues they face – pay inequity, sexual harassment, obstacles to obtaining leadership roles – remain the norm. For women of color, those issues are magnified even further. But AFP's Summit wasn't just about sharing statistics – individuals who identify as women don't necessarily need the numbers to know that these disparities exist. This conference was more about how to start flipping the script. 

As Customer Storyteller at DonorPerfect, I was fortunate to have had a chance to interview a few attendees about their learning experiences and the powerful messages they took home with them, including:
Aspirational fundraisers from various sectors within the nonprofit community.

Two of my colleagues from DonorPerfect.

Kim Churches, CEO of the American Association of University Women and Women's Summit keynote speaker.

Takeaways from the AFP Women's Impact Initiative Summit
Approach feminism through a lens of inclusivity.
My colleague, Allyshia Dycus, explains this concept very eloquently:
I have considered myself a feminist from a very young age. My definition was simpler then, just as my life was, and I thought that to be a feminist meant that I stood up for women. I grew up, the world became more complex, and so did my understanding of feminism. 
I began to see how it often excluded women of color and non-cis-gendered women. I changed my definition: feminism was the belief of equality and social justice for all women. Yet that soon seemed too stifling – it left out everyone else in society, and I did not feel that feminism would elevate women at the expense of others. 
'Feminism: the social, economic and political equality of ALL genders.' It is this definition that was encapsulated at the AFP Women's Impact Summit, and I was proud to see that definition displayed. I was proud to have been a part of a summit that brought together women (and a scattering of men) to discuss policies that would advance all individuals on an economic and professional level. 


Move away from a culture in which women feel they are in competition with one another.
Geneva Longlois-Marney, Director Annual Fund and Alumnae Relations at Newcomb College Institute at Tulane University, elaborates:
We're taught that there are limited seats at the table. It's kind of like the Ruth Bader Ginsburg [quote]: "There will be enough women on the Supreme Court when there are nine." Because it was all men for however many years? Why can't it be all women? Why are we assuming if there's a board, we need at least three women out of 25 [members]. We're pitted [against each other] to be competitive with other women – with our peers. I think it's great to be here [at the Summit] and have women acknowledge that it's not just that we have to worry about the men. It's the culture that's being created where we worry about each other. 


Connect women with one another.
Illona Sweeney, Technical Support Representative at DonorPerfect, notes what potential she sees in women networking:
We need to be true advocates for other women – not just say we support them, but really help each other succeed so we can break through the proverbial glass ceiling together.
A 2017 study showed that women who attended a women's conference doubled their chances of getting a promotion with their employer over the course of a year following their attendance. In that same time period, they tripled their likelihood of getting a raise of over 10%.


How Can We Apply These Learnings to Our Organizations?

Launch women's groups and mentorship programs that result in sponsorship.
The key here is sponsorship. Oftentimes, even when we give women the opportunity to be a mentee, we fall short by not offering sponsorship. To be a mentee means gaining the skills and training needed to advance your role. A sponsorship means you have someone who will advocate for you, be your recommendation, and/or connect you to the right people so you can actually secure that leadership position.


Disrupt the status quo by shattering unconscious bias.
In the case of women in the workplace, unconscious bias can be described as the phenomenon where men continue to be hired in leadership roles over women, simply because men are more commonly seen in leadership and it's what many are used to.
Kim Churches tells us, "Solutions ARE possible and practical for women to take on more leadership roles in the nonprofit sector. We need to work with employers and boards to ensure their own unconscious bias is not holding back the promotion of more women into senior roles/C-Suite as well as boards. As I shared in my keynote on Sunday morning, we can't be it if we don't see it! Our organizations will reap the benefits if more women are promoted."
Yes, hiring more women is good for business. In fact, a study at MIT found that hiring for an evenly split workplace can increase revenue by 41%. How do you avoid unconscious bias and assure more women are hired? One way is to hire with a blind recruitment process – meaning, don't ask the gender of applicants.


Practice fair employment policies at your organization.
You can improve the equal and fair treatment of your employees by practicing the following solutions:
Make all employees' salaries visible throughout your organization. This leaves little room for organizations to allow pay inequity.




Stop asking salary history questions during the hiring process. This leaves women stuck in a loop of continuously being paid lower wages, job after job.




Create equal parental leave opportunities. To only have a maternity leave policy or to have a shorter paternity leave perpetuates the idea that only women are caregivers to children.

Empower employees with a strong sexual harassment policy.
Melissa Wardy, Chief Development Officer of the Girl Scouts of the Desert Southwest-Southern New Mexico & West Texas, puts this in context for us:
We need to make a plan for safety for each other because many times we're meeting donors by ourselves. Without a plan you are set up for a he-said, she-said situation. When an organization has a proactive plan in place, staff are positioned to know and exercise their rights, as well as feel empowered to speak up to management, should an incident occur.
For the stats on sexual harassment in the nonprofit sector and to ensure your sexual harassment policy properly protects your employees, check out DonorPerfect and AFP's guide, #TimesUp for Sexual Harassment in Fundraising. 

Embrace the confidence within yourself.
Kelley Brown, Chapter Engagement & Membership Coordinator at AFP, shared what she gained from the Summit:
What I got out of this were empowerment and inspiration. 
Many women, myself included, left the conference feeling empowered, not just hopeful. No one I spoke with said that they "hoped" for improvements in gender equity because the Women's Impact Initiative Summit ignited new confidence in attendees to believe in the agents of change within themselves. The culture of the conference was so pervasive and powerful that I look forward to hearing about positive changes to the nonprofit sector at next year's summit.


Feeling Inspired? Check Out These Resources
Learn how to be a
better negotiator for yourself
.

Attend a women's event with the
Ms. Foundation
.

Get your copy of DonorPerfect's
Nonprofit Leadership Workbook for Women
.

Learn more about AFP's
Women's Impact Initiative
.
Fun Photos from Our Off-the-Clock Adventures

This cactus just has so much personality, doesn't it?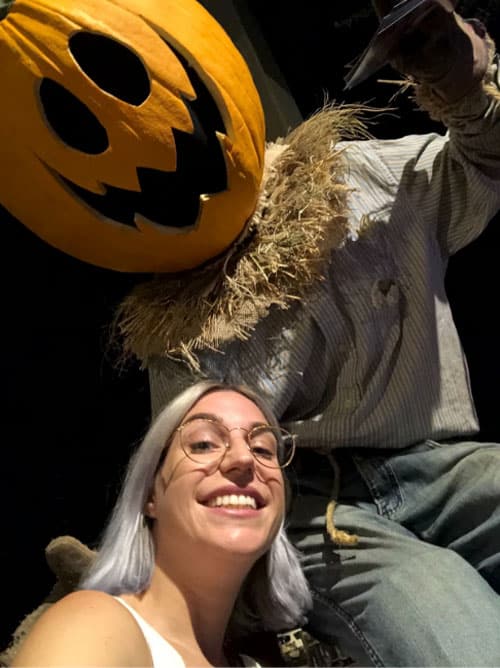 Made a friend at Phoenix's First Friday.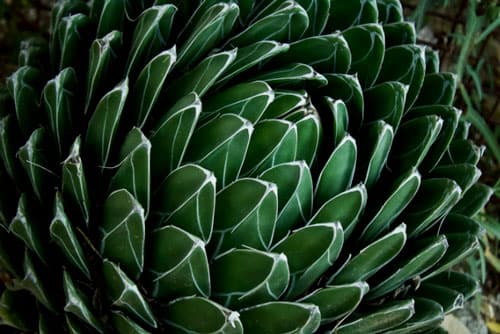 A mesmerizing succulent at the Desert Botanical Garden