June 21, 2018 | Categories Donation Processing, Donor Management, DonorPerfect Fundraising Software, DonorPerfect Update, Featured, Integration, Nonprofit Technology
Release Announcement: Never Forget to Follow Up With Donors Again!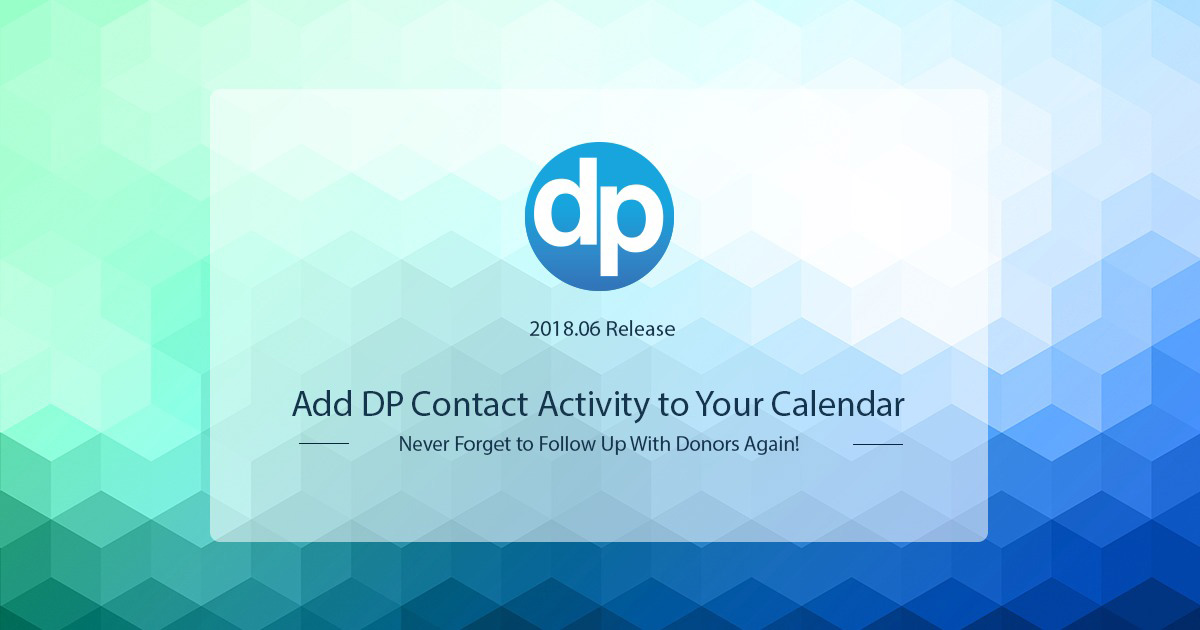 What's the best way to develop productive, long term relationships with your donors? Regular communication. It's really that simple. Regular, meaningful and sustained communication with your donors helps them stay informed, engaged and involved with your mission. Now you can quickly plan face to face meetings, emails, and telephone conversations, etc. with donors by adding them to your favorite calendar tool. You'll never forget to follow up with donors again!


How to Add Donor Contact Activity to Your Calendar
1. Edit the donor's record.
2. Add a new contact activity, such as sending an email, and Save it.
3. From the Contacts tab, click the Calendar icon.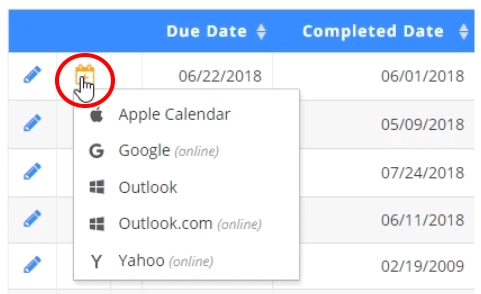 4. Select your favorite calendar tool (e.g. Google).
5. The first time you access it, you'll need to select which mail account to use and grant permission for this feature to manage your service.
6. When the donor contact activity is added to your calendar, a confirmation message appears.
7. Clicking the word EVENT in the confirmation message takes you to the calendar entry.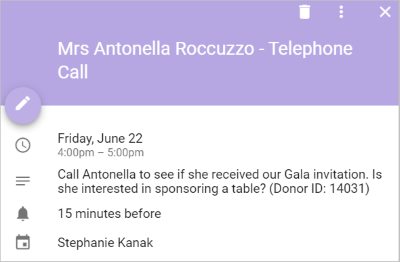 Tracking Grant Proposals on Your Calendar
This new calendar integration is also great tool for tracking grant proposals and making sure your grant program requirements are met. Simply enter the Foundation as a Constituent record and the grant proposal as a new Contact record. Then, add that contact to your calendar. Once the grant is awarded, enter in all the periodic financial and program progress reports that need to be submitted as separate contacts on the Foundation's record. If your grant includes collaboration with any partner organizations, don't forget to add reminders to reach out to them for specific milestones.
To learn more, visit Entering Grant Proposals in DP Community.


What's With All the Big Ideas?
Our clients truly are the best! LOTS of you told us you wanted the ability to add appointments, emails, phone calls, etc. from the donor's Contacts tab to your Google, Yahoo, Outlook and Apple calendars. In fact, with this release we implemented five different suggestions related to this functionality. (Found here, here, here, here and here!) Thanks to everyone who suggested and voted on this calendar integration. You've helped make DonorPerfect even better! Keep the ideas coming!


Release Notes
The ability to add donor meetings, calls and other touch points to your favorite calendar tool isn't the only upgrade in this release. Read about all of the enhancements and fixes in the DonorPerfect 2018.06 Release Notes in the Knowledgebase in DP Community.