October 24, 2019 | Categories Donation Processing, DonorPerfect Fundraising Software, DonorPerfect Update, Featured, SofterWare Products
Release Announcement: Save More Time! DPMobile Can Now Add New Codes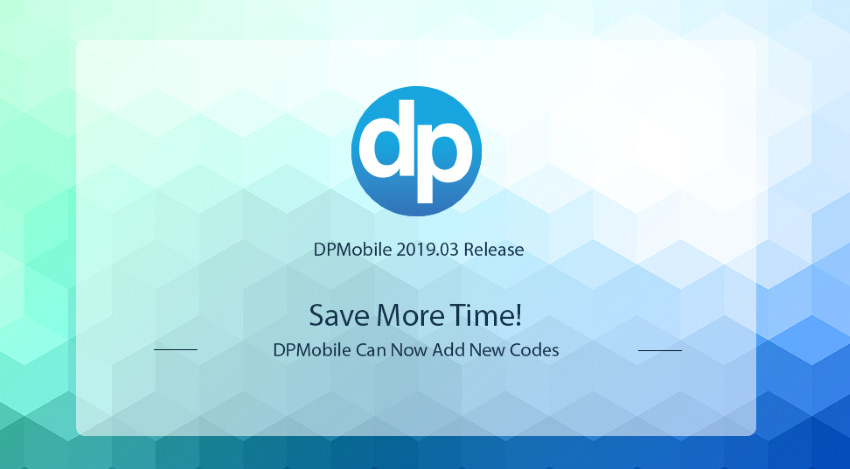 DPMobile, DonorPerfect's free mobile fundraising app, is already packed with a ton of features that make it super easy to accept payments and take donations from donors anywhere at anytime. In our latest release, we made it even easier to track, organize and report on those donations. Now, prior to processing payments, you can add new Solicitation, General Ledger, Thank You Letter, and Sub-Solicitation codes that you want your gifts to use. Here's how it works:
Adding New Gift Codes Through DPMobile
1. Log in to your DonorPerfect database through the DPMobile App.
2. Click on Settings located at the bottom of the screen and select Gift Defaults.
3. Click the down arrow next to the Solicitation, GL, Thank You Letter or Sub Solicitation gift code you want to enter.
4. Don't see the code you want in the drop-down list? Simply add a new code by clicking the plus (+) sign for IOS users or the Add button for Android users and enter a code description.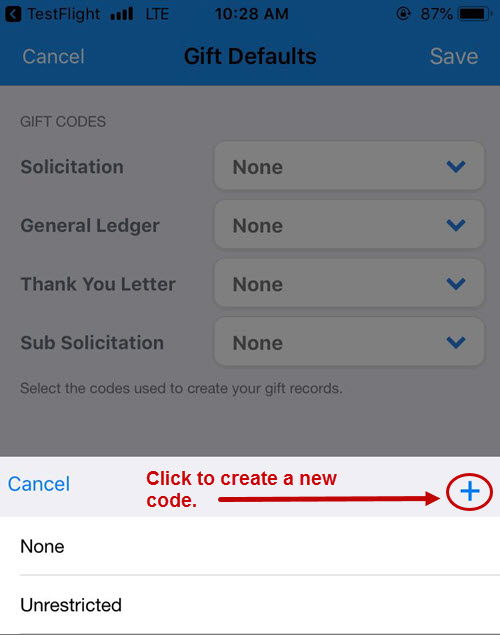 5. Tap Save to set the new code as the default one for your transaction.
Note: Only users with Edit permissions in Code Maintenance can add codes via DPMobile.
For full instructions, visit Creating New Gift Codes from DPMobile in the Knowledgebase in DP Community.
Be Ready When Donors Want to Give
Supporters respond to fundraising asks in different ways at different times. Your job as a fundraiser is to be ready when your donor is ready to give. If you're heading to one of these top 5 places to accept donations using DPMobile, we recommend you create any new gift codes and set your gift defaults ahead of time so you're ready when your donors are.
DPMobile Release Notes
Adding new codes via DPMobile to track and organize donations is not the only improvement in this release. Read about all the enhancements to our mobile fundraising app in the DPMobile 2019.03 Release Notes in the Knowledgebase in DP Community.