October 5, 2022 | Categories End of Year, Featured, Fundraising Strategies, Nonprofit Technology
Have you started your year-end fundraising plan? Consider the donor engagement cycle
For DonorPerfect users, 37% of all giving happens in October, November, and December. The final few months of the year represent a season of giving and generosity, including deadlines for charitable giving tax incentives, creating perfect conditions for nonprofits to raise a lot of funding in a relatively short amount of time.
But when just about every other nonprofit is pushing for end-of-year funding, how can you make sure your mission stands out? Try looking at the techniques you may already know! There are five key stages of donor engagement, often referred to as the donor engagement cycle, that help your donors get to know your mission and organization and inspire them to give generously.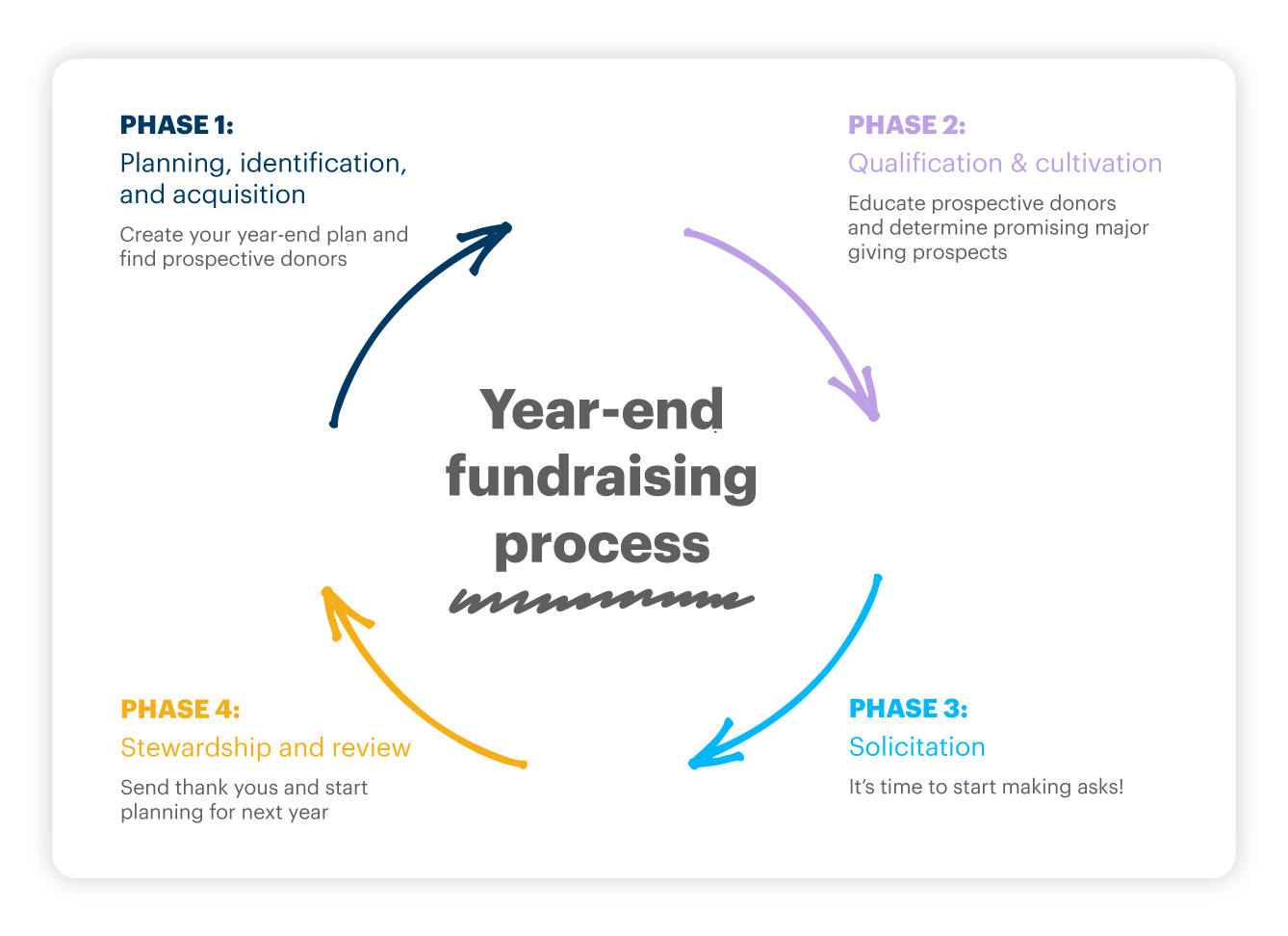 When planning for year-end fundraising, you might try plotting your course along your donors' and prospects' natural giving rhythm. That way, your year-end ask won't come as a surprise, and your donors will have already made the choice to support your nonprofit before your appeal hits their mailboxes. The following is an overview of how to use the donor engagement cycle for year-end planning, and we'll create more specific resources for you from now through January (including this cheat sheet!).