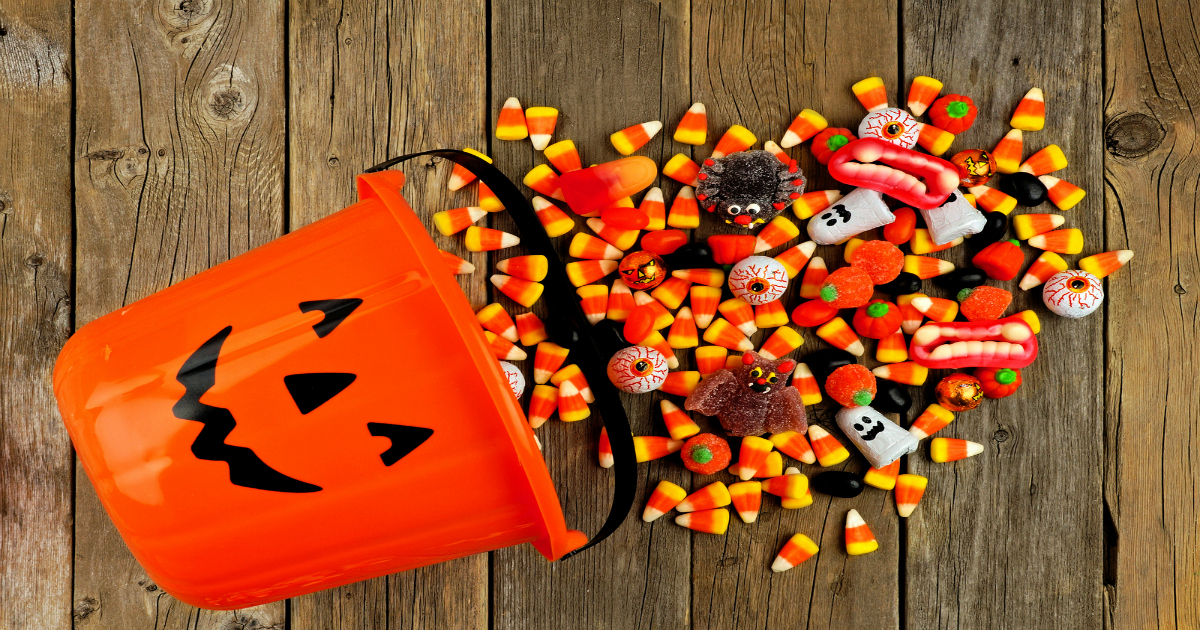 This post was written by Doug Schoenberg, CEO of SofterWare, Inc.
As I've posted previously, I think
donor-advised funds
are a treat for donors and nonprofits. But many aspects of donor-advised funds are not well understood by nonprofits, so last week SofterWare offered an
Ask The Experts webinars
titled The $70 Billion Question: Keys to Unlocking the Potential of Donor-Advised Funds. During the webinar, a representative from Vanguard Charitable provided a great overview of DAFs, and I shared some insights from my experience as a DAF donor.
The Doubts Surrounding Donor-Advised Funds
There were lots of great questions, but one of them opened my eyes to a real controversy surrounding donor-advised funds by suggesting they were more Trick than Treat. The participant mentioned an article by Kay Sprinkel Grace that appeared in Advancing Philanthropy magazine. It talks about a growing debate on whether DAFs are a positive or negative for philanthropy. The crux of the debate questions if donors should receive a tax deduction for their gift, even though there is no immediate requirement for the funds to be distributed to a charity.
Critics like Professor Ray Madoff and Lewis B Cullman argue that the large and growing DAF balances ($76B) are like private foundations ($600B) and should be required to distribute a minimum percent of assets each year. It's true that individual account advisors (the people who recommend grants) don't have to make any annual grants. Many DAF providers such as Vanguard do impose some requirements, noting that the 5% minimum distribution requirement for private foundations has become more of a maximum (the average for foundations is 6%). Their argument is undermined by the fact that grants from donor advised funds have averaged roughly 20% annually.
Some critics suggest that donors are "gaming" the system when they make donations to a DAF and don't immediately grant those funds to a nonprofit. These critics ignore the fact that those assets can now only be used for philanthropic purposes and the only right the donor retains is where those funds are ultimately donated. DAF rules ensure that donors can't receive any personal benefit from their DAF donations.
Donor-Advised Funds: The Go-To Giving Vehicle of Future Philanthropists?
While it's certainly true that the funds held in DAFs could help many worthwhile philanthropic needs today, this debate seems to largely revolve around the value of current spending vs. saving for the future. While different donors certainly have different philanthropic strategies, I think of my DAF as is a charitable savings account. I really appreciate the ability to contribute assets now, that can grow in value while I develop relationships with various nonprofits. I want to maximize my charitable impact, which means carefully learning about nonprofits that I support.
I believe the growth in the number of DAF accounts and the pool of funds held in these accounts is actually a huge positive for the future of philanthropy. The flexibility of DAFs has motivated many younger donors like Mark Zuckerberg to commit substantial assets to charity now, even if they don't yet know exactly where they want those funds to go. My experience is that having that ready pool of funds makes it psychologically easier to give generously.
As our webinar suggested, the growing importance of donor advised funds to the philanthropic landscape means that nonprofits need to understand DAFs and DAF donors. Donors who have established a DAF want to support charity and have the funds to do so. Ultimately, the secret to unlocking those funds is building relationships with those donors and presenting them with exciting opportunities to use those funds for causes that they care about.
Free E-Book: 9 Facts Every Nonprofit Should Know About Donor-Advised Funds
This informative e-book includes: A simple, no-nonsense definition of donor-advised funds 9 facts about donor-advised funds that can benefit your nonprofit Best practices for how to record gifts from donor-advised funds
Learn more about donor-advised funds and how you can cultivate and work with donors who use them. Get the e-book now!
Want to Learn More?
Download our FREE Donor-Advised Funds E-Book
Donor-Advised Funds: A Trick or Treat for Nonprofits?