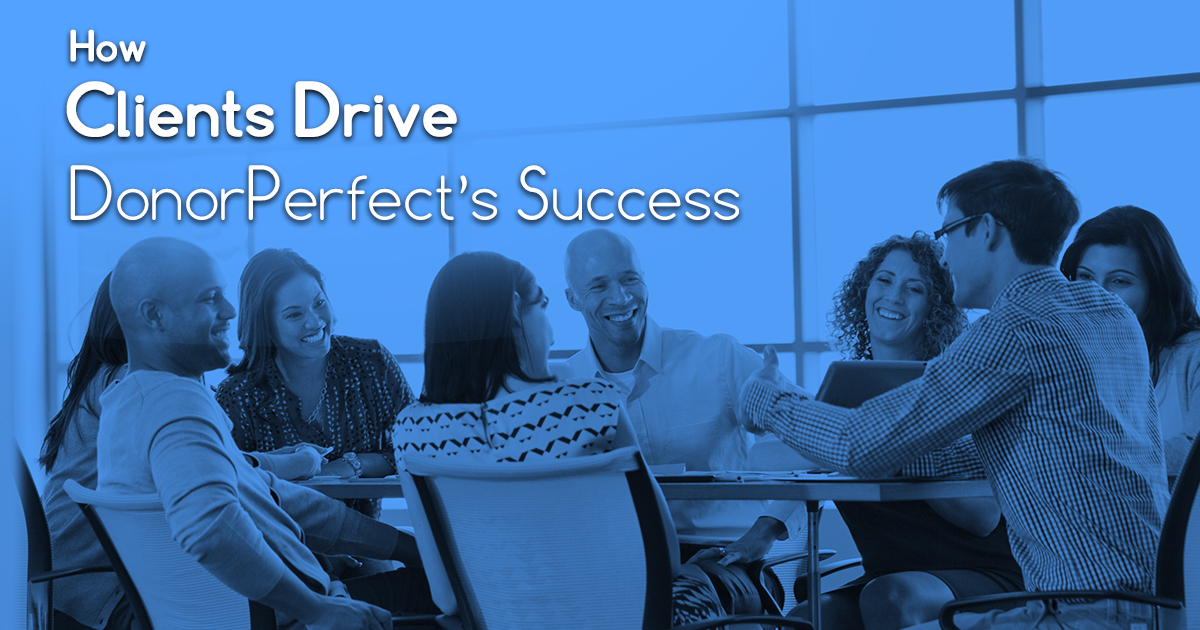 Have you ever thought, "I wish DonorPerfect could do this differently?"  If so, you aren't alone. In 2017, we collaborated with hundreds of our customers who shared their feedback, experience, and ideas. Clients like you were key to driving change in our product this year during every stage of DonorPerfect's development. But why should that be different from any other day? You're experts at driving change to make the world a better place!


The Planning and Development Stage: VOCE
Our Voice of the Customer in Everything (VOCE) community puts customers right at the center when a new feature or product enhancement is being planned, designed, and built by our development team. Customers collaborate with our developers in two different types of meetings:


Research Sessions
Research Sessions give customers a chance to share the issues or problems they have right now. For these meetings, we want to know what challenges you are trying to solve with DonorPerfect. This gives us insight into how DonorPerfect can help your nonprofit to be successful and what we should prioritize on to make that happen.


Sprint Review
Sprint Review meetings are held at the end of a development cycle. In these short meetings, we review any new features or product enhancements that were completed during a particular Sprint. As we demo features that we are building, we want to know if they will work for your organization. If not, what needs to be improved to make it easier for a new employee or volunteer to learn to use?


What Happens At These Meeting?
In a recent Sprint Review with clients, we demonstrated our new User Management feature. We were eager to see how you would receive these changes. This is an upgrade to the longstanding User Security feature currently in place. (Here's a sneak peak! It could be released as early as February 2018 thanks, in part, to extremely helpful client feedback.)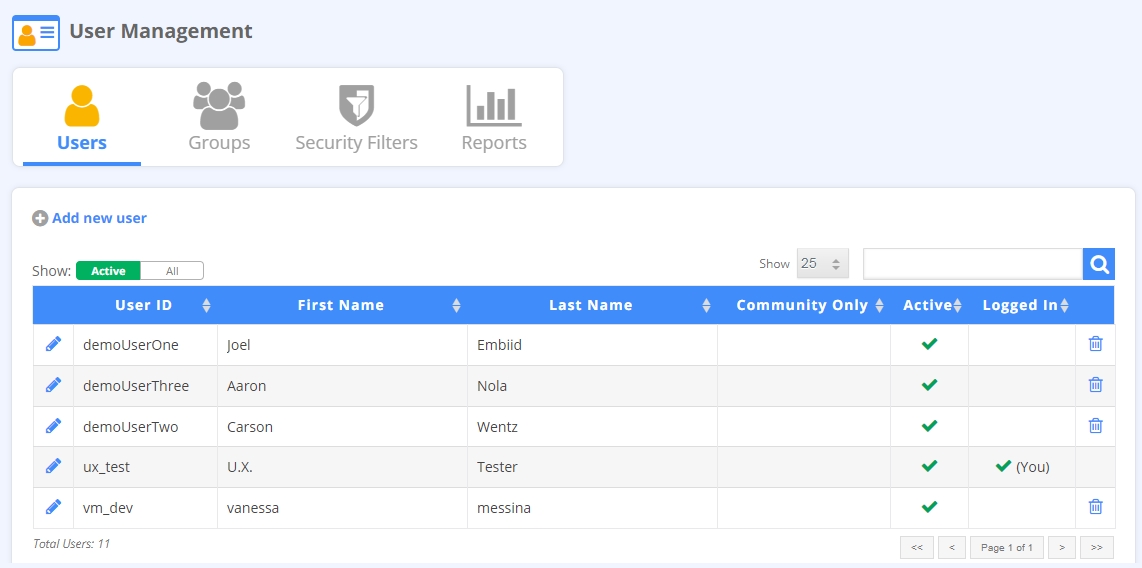 In follow up surveys to clients that participated in this Sprint Review, 100% of them indicated they thought the time was valuable and that they would attend again. They also liked that the session was well managed and didn't take a lot of time away from their mission.


"It is short and sweet and to the point. This was 20 minutes well spent! Thank you for setting this up. " – VOCE/Sprint Review participant.


Before a Feature is Released: Our BETA Program
Sometimes, we want to test out a new feature or product enhancement before it's publicly available. We'll run a managed BETA test for a period of 6 weeks or more. Qualified clients get access to the new feature on their DonorPerfect system. These early adopters provide detailed feedback and agree not to publicly discuss it. BETA participants have a direct role in improving DonorPerfect. Their input helps to shape the future of our new features and enhancements. Additionally, participants become experts on the BETA feature they are testing before anyone else. They also have a unique opportunity to network with other participating nonprofits.


Successful 2017 BETA Tests
In 2017 we held several successful BETA tests. These included Automatic Monthly Giving, Adjustments, Calculated Fields, Account Updater and DP Mobile Swipe. Crowdfunding is our current active BETA test. Due out in early February, Crowdfunding puts fundraising into your donor's hands. It allows donors to create their own personalized donation forms and share their form to request donations from family and friends. The process is easy and only involves collecting a name and email to get started. Once donors enter this information, their form/page is set up and they receive an email with information on how to personalize it.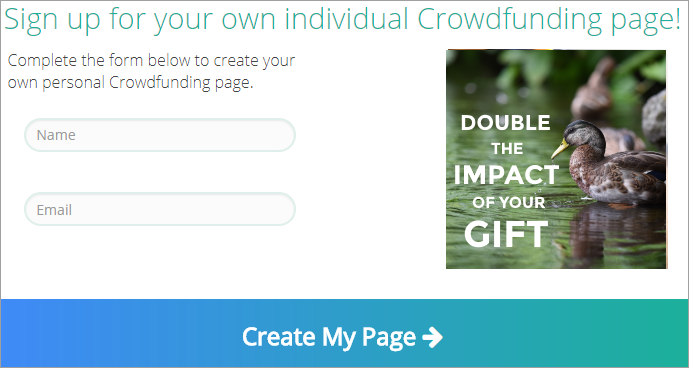 How Your BETA Feedback Improved Crowdfunding
The process for individual fundraising donors to set up Crowdfunding forms/pages wasn't always as easy. Feedback from BETA participants helped our developers to streamline it. You benefit too since these improvements maximize fundraising opportunities for each individual fundraiser.


How Can I Participate?
We announce upcoming BETA test opportunities in the regional DP Community Discussion groups. Fill out your DP Community profile to help us know your interests. (Note: Our Crowdfunding BETA is closed.)



After a Feature is Released: Suggest and Vote S&V
Have an idea to improve your fundraising success? The best place to submit feedback is in our Suggest and Vote forum. We regularly review ALL suggestions and prioritize these ideas into DonorPerfect's development sprints. In 2017, we implemented 130 ideas submitted by clients like you! These included automatic processing for recurring payments and adding an audit trail to DonorPerfect.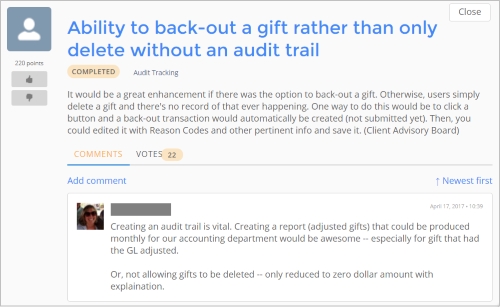 How Can I Participate?
Click Discuss > Suggest and Vote from DP Community to submit an idea to improve DonorPerfect and to read, comment, and vote on other suggestions. Before submitting an idea, try using the Search bar at the top of the screen to see if similar ideas have already been posted. You can also browse by category via the left sidebar. Click the Thumbs Up or Thumbs Down icons to vote on an idea. For more info on using Suggest and Vote, read Getting Started with DP Community.


Thank You for a Great Year!
Every single day, we work to improve your experience with DonorPerfect. Client feedback is not only important in every step of that process but at the very center of our success! We value your opinions, experiences, thoughts, and suggestions at every stage for new features and product enhancements. Thank you for working with us to make this an amazing year!


How Clients Drive DonorPerfect's Success