March 8, 2018 | Categories DonorPerfect Community Network Conference, DonorPerfect Fundraising Software, Featured, Nonprofit News, Nonprofit Technology
The Nonprofit Leadership Workbook for Women: Download Now!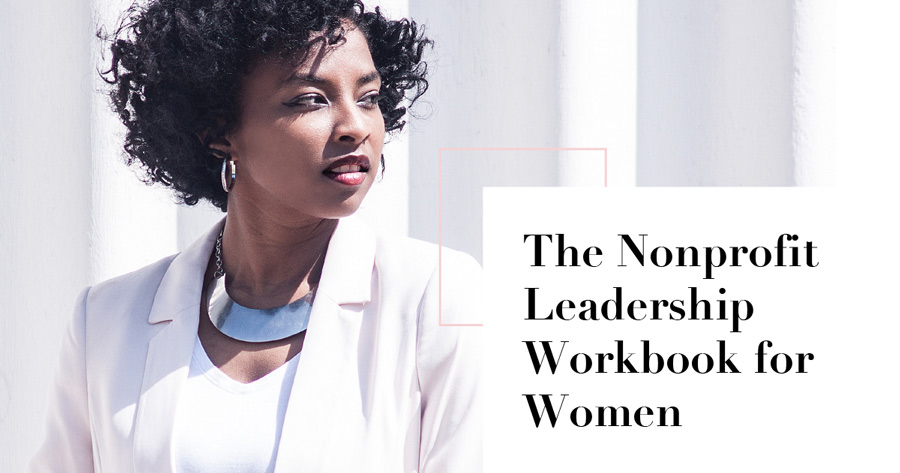 As a national conversation takes place around women's issues, the surprising lack of gender diversity in nonprofit leadership has come to light.

While about 73% of all nonprofit employees are women, only 45% of nonprofit CEO roles are held by women. When it comes to pay, women nonprofit CEOs make just 66% of male salaries.

Fortunately, many nonprofits are having open discussions and taking action to promote gender equity in and beyond their organizations.
In support of this crucial initiative, DonorPerfect partnered with five inspiring women who rose to the top of their organizations to create The Nonprofit Leadership Workbook for Women.
The Nonprofit Leadership Workbook for Women is designed to help you develop your skills, build your personal brand, and expand your professional network. Its exercises will challenge you to reflect on your goals and record your thoughts as you take the steps you need to reach professional and personal success as you define it.

Workbook topics include:
5 Truths and a Lie
3 Goals for Aspiring Leaders
Build Your Brand
Adopt a Mentor
Establish Your Network
Collaborate and Shine
Make the Ask
Pay It Forward 
Vice-President of Development at YWCA USA and workbook contributor Tycely Williams says, "The Nonprofit Leadership Workbook for Women serves up an actionable and achievable plan to inspire women to lead with clarity, compassion and renewed confidence. Regardless of where you are or where you want to be—these tips will help you achieve or sustain your leadership success."
Leaders in the nonprofit community see the value of diversity and are looking for talented, passionate people with fresh perspectives to support their mission in a big way. 
If you feel you can best serve your mission as a leader, consider The Nonprofit Leadership Workbook for Women your invitation to chart your path to the change you want to create. Don't wait. This is your moment.
Download Your Copy Now!