August 30, 2021 | Categories DonorPerfect Fundraising Software, DonorPerfect Update, Featured, Nonprofit Technology
Release Announcement: Stay on Top of Donor Outreach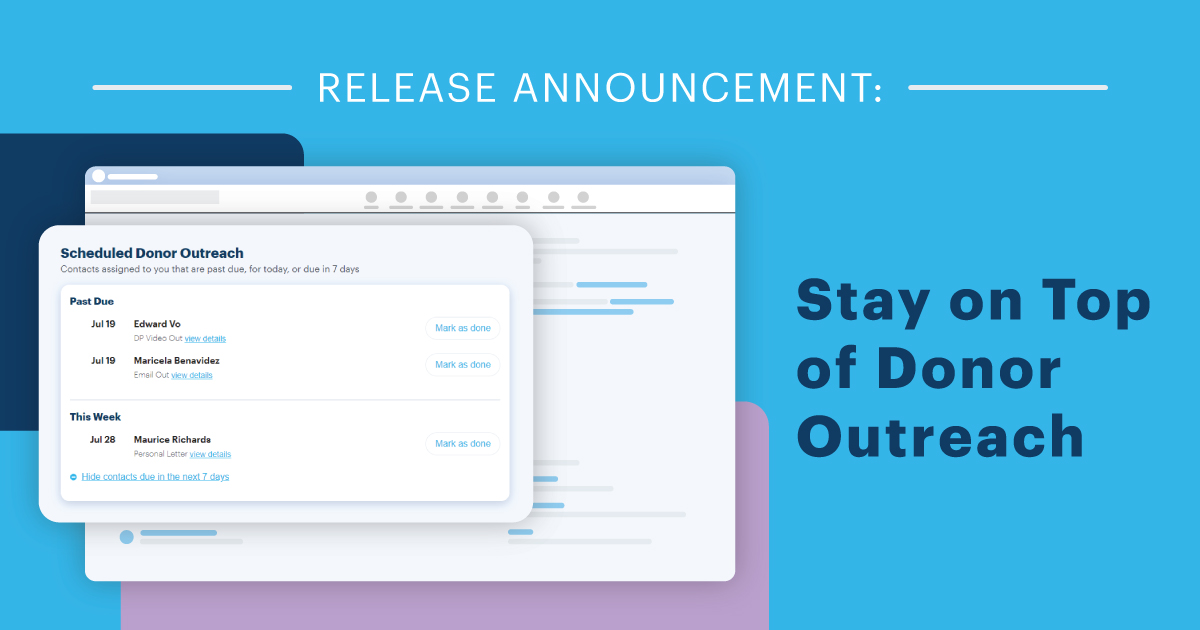 To be a transformational fundraiser, focused on donor relationships and retention, you need to stay in touch with your donors. The new DonorPerfect Home Page compiles the tasks you've been assigned into a to-do list that you'll see right when you log in. That way, you can always keep your donors at top of mind.
Respond to Donors Fast, Boost Donor Retention
With your outreach tasks at your fingertips, you're already a step closer to getting them done. Here's what a simplified workflow looks like with DonorPerfect Home Page for quicker responses and more organization.
Code Setup
Your DonorPerfect system is what you make it. Phone calls, video messages, email invites – however you make your individual donor communication personal, you can create a code for it. These codes will be especially helpful with your task management and reporting.
Assigning Tasks
For one-off task assignments, create contact records in individual donor records and assign them to the appropriate user in your DonorPerfect system.
You can automate task assignment as part of your standard operating procedures with the use of SmartActions. For example: set a SmartAction so that, every time you receive a gift of $500 or more, a staff member is prompted to follow up with the donor by thanking them over the phone.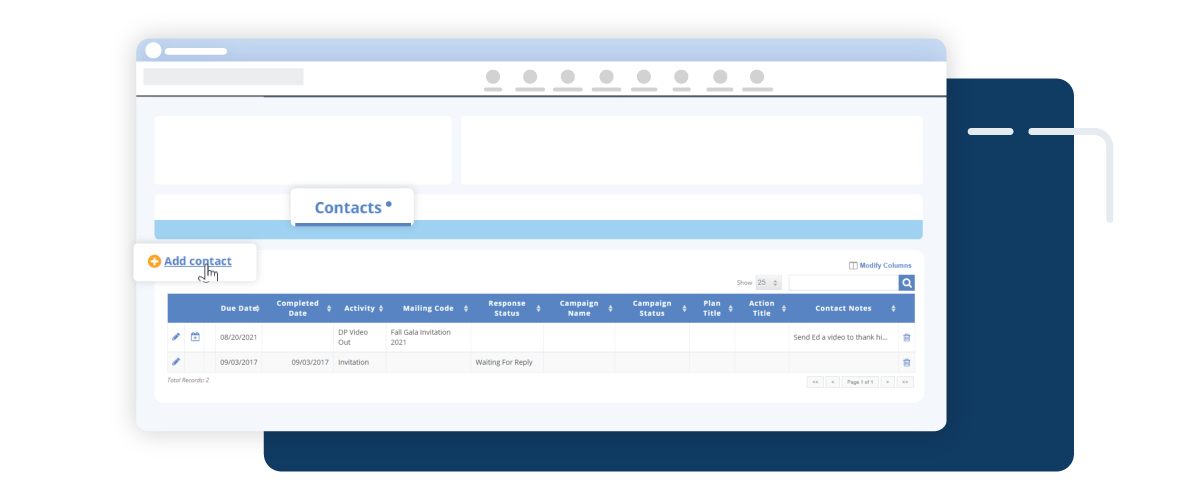 Task Management
When a contact record is created in a donor record and assigned to your DonorPerfect user ID with a due date, it'll appear on your home page, under Scheduled Donor Outreach. You can manage your tasks right from the home page by making quick edits or notes in a pop-up or marking them as done. All actions taken on the home page to address donor outreach will be tracked in your donor record. With your actions recorded, any member of your team will be able to pick up with the donor wherever you left off.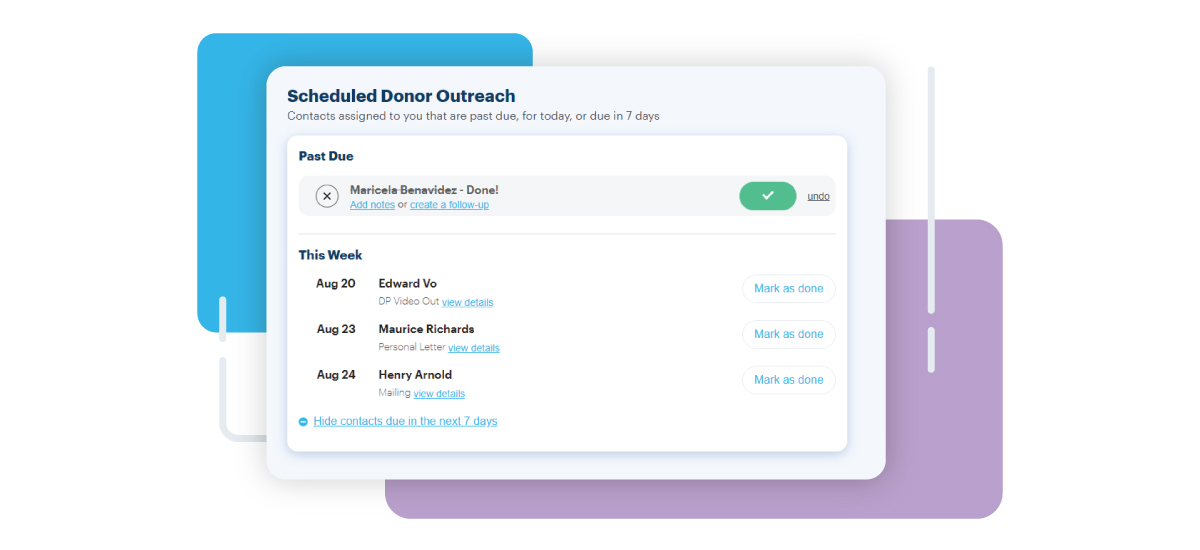 Reporting on Your Team's To-Dos
Use the reports in DonorPerfect to get an idea of what your team's working on and how well it's working.
Contact Calendar – This report will show you the to-dos scheduled in month format, based on the criteria in your applied filters. This could be per user – or all users – in a certain time frame or for a specific campaign.
Contact Listing – This report will give you the same information as above but in the form of a list.
With the coming week's to-dos in front of you and easier record-keeping, we hope you'll be able to streamline your team's workflow, keep the conversations going with donors, and ultimately grow your donor community.
Get your donor communications timeline in Your Donor Retention Toolkit!