July 11, 2022 | Categories DonorPerfect Fundraising Software, Featured
SofterWare, developer of DonorPerfect, earns coveted Top Workplace award from Philadelphia Inquirer
We are thrilled to announce that SofterWare has been named a Top Workplace by the Philadelphia Inquirer. SofterWare creates and supports products for nonprofits, including DonorPerfect, ReadySetAuction, and SafeSave Payment Services, to reduce work for our clients by being delightfully easy to use, reliable, and affordable.
While we have been awarded Top Workplace recognition eight times previously, earning the title in 2022 is particularly momentous. The Great Resignation represents an exodus of workers moving away from unfulfilling and uncaring workplaces and toward employers who share their values and ideals; employers who care about their workers as people as much as they value their contributions to the company.
To be named a Top Workplace of 2022 is a true reflection of who we are and what we stand for in the eyes of a new workforce – one that wants and deserves better from its employers.
Our nonprofit partners are an incredible collection of people around the world who are passionate, knowledgeable, and eager to make a difference in their communities. Though they have the drive to move mountains and dismantle oppressive systems, we know that nobody can deliver on their mission alone.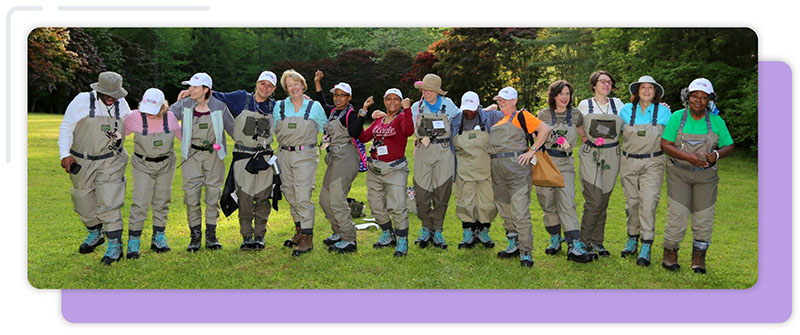 By providing vital behind-the-scenes digital architecture and support, the SofterWare team gets to make a positive impact on a wide variety of causes, including animal welfare, education, healthcare, youth mentorship, the arts, sports, faith-based organizations, and so much more. It is an honor to serve those who serve others, and we're proud to help lighten the load for people who have made it their life's work to tackle society's toughest challenges.
We believe in putting people first, including both our nonprofit partners and our team members. When we take time to care for ourselves and each other, we create an environment that encourages collaboration, joy, resiliency, and compassion. We celebrate each other's personal and professional milestones, support each other through challenging times, and lean into learning (and unlearning) so we can create and sustain a meaningfully inclusive environment that is welcoming to all who want to be a part of our team.

SofterWare has committees and initiatives that encourage everyone to get involved, to make their voice heard, and to support the causes that mean the most to them. Our Diversity & Inclusion Committee and Women's Network are instrumental in making sure our whole team feels valued while helping us educate ourselves about the societal issues our nonprofit partners are working to solve. We leave plenty of room for play, too – our Social and Wellness Committees offer opportunities to connect with each other in fun and active ways, even in a remote-first setting.
SofterWare's Voice of the Employee system is the cherry on top. All employees can access a shared online forum and submit ideas, either with their name or anonymously, to help make SofterWare a better place to work. Other staff members can vote on these ideas, giving leadership an idea of how pressing or widespread specific concerns may be. The Voice of the Employee system has led to changes in transparency, how we think about compensation, ways to connect with each other in a virtual world, and more.
Our shared values are more than just words painted on a wall or text in our handbook – we abide by them and deliberately seek out prospective employees who will as well.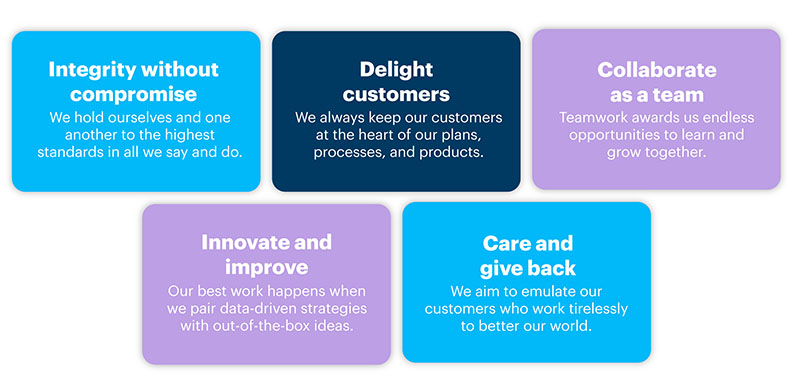 Since our founding over 40 years ago, SofterWare has been committed to remaining employee-owned so that we can fully focus on our customers' needs, and to give a meaningful voice to all employees.
We engage in profit-sharing and have a robust forum for team members to share and vote on ideas to improve our offerings and environment. The relationship between the organization and its employees is truly a two-way street at SofterWare, with excellent ideas coming from staff all across the organization that have been implemented with great success.
Ready to make a change? Come work with us.
We believe you can do well for yourself while doing good for others. Check out our current openings and join our Top Workplace.