Automatic Monthly Giving
YOUR SET-IT-AND-FORGET-IT RECURRING GIFT PROGRAM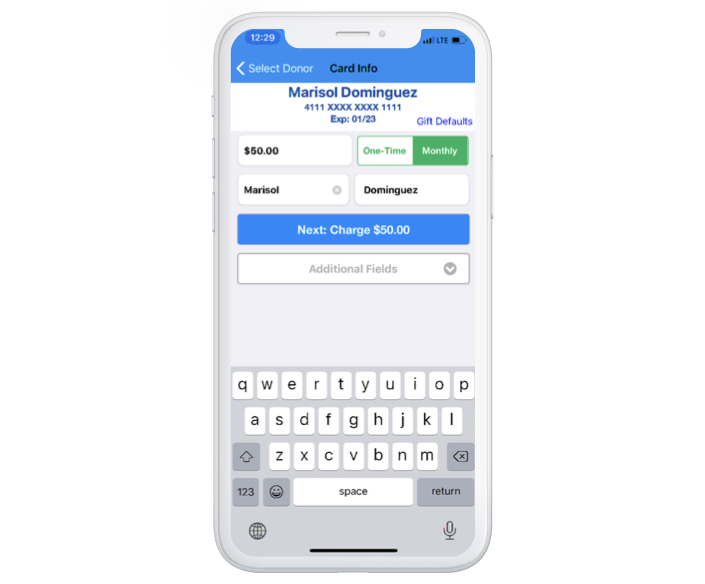 Click Image to Enlarge
Never miss out on a monthly gift payment again. Now, you don't have to remember to process recurring donations on the various days or frequencies, requested by your donors. With DonorPerfect's Automatic Monthly Giving, users retain 90% of their recurring donors – without lifting a finger. Automatic Monthly Giving not only automates payment processing, but the accompanying data entry, as well.
Automatic Monthly Giving Features
Gain efficiency.
Automatically process recurring payments at set frequencies.
Optionally process gift batches manually.
Auto-update credit card information with

 

Account Updater.
Automate recurring gift data entry.
Stay informed.
Get emailed and in-product feedback on payment status.
Receive immediate feedback on failed credit card payments.
Send automated email confirmations to any number of your staff.
View history of your posted gift batches.
Report on delinquencies, balances, write-offs, and more.
Provide donors with security and flexibility.
It's really nice to have this 'set it and forget it' functionality as far as monthly donations are concerned. Many of our sponsors and other donors readily go for this convenient and secure option–obviously!"
Learn More about Automatic Monthly Giving