Web-Based Tools and a Good Plan help Human Services Organization Meet the Needs of it's Mission
Client Success Story: LakeMary Center
Each year, Lakemary touches the lives of more than 500 individuals with developmental disabilities and their families. Their children's Psychiatric Residential Treatment Program and School are located on a beautiful 32-acre campus in Paola, Kansas. In addition, a wide range of individualized services for adults and children are provided at various sites throughout Miami and Johnson Counties in Kansas. From early intervention for at-risk infants and toddlers to retirement supports for older adults – Lakemary provides a lifetime of opportunities for those they serve.
Business Challenge:
A fundraising solution that is accessible anywhere/anytime, always updated & removes I.T. burden so they could focus on development recruitment & retention.
Lakemary has a small information technology staff, and they have a lot of people to assist. This meant the development team had to wait to get new DonorPerfect updates installed, data back-ups made, and other computer issues addressed. In addition, the installed version of DonorPerfect was not available online, so information could only be accessed within the office. This not only limited the potential use for donor management and fundraising, but also posed a security risk if there was a natural or man-made disaster (tornado, fire, etc).
Solution:
DonorPerfect Online Fundraising Software and DonorPerfect Online Forms Online Donation Form
In 2001, Mary Wheeler, Director of Marketing & Development, had just begun working at Lakemary and inherited a brand new DonorPerfect system that had not yet been utilized. She said, "Up front planning in setting up your database to work most effectively for you will reap huge rewards. Every organization is different, and DonorPerfect was flexible and "user friendly" when setting up customized flags and codes for ease of reporting. Thanks to some pre-planning and DonorPerfect, we can see what donors are giving money to, when they're giving, why their giving, when the last time they gave was, in addition to easily sorting and finding records, and creating valuable reports."
In 2008, just about the time Karen Kilbourn, Executive Administrative Assistant, came to Lakemary, they decided to switch to the web-based version, DonorPerfect Online (DPO).
DonorPerfect Online Benefits
As Mary and Karen explained, "We love the online system – there is no end to the benefits."
"It's nice to know the updates are always made for us automatically. We're never behind; we're always using the latest version, which includes Donor Perfect's newest enhancements."
"Wireless access is a huge benefit. We hold special events off-site, and can access information about our donors from our laptops – so we all have access to DPO – anytime and anywhere. It's really phenomenal."
"The data is always there, up-to-date, backed-up and secure."
"With Insta-Merge, we can automatically print envelopes and personalized letters for donor solicitations and thank yous'. The Verify Address feature is awesome. It offers the most current address options and formats to meet post office guidelines in just a few seconds – saving us time and money."
The Right Process & Tools Helps Raise More
Karen noted, "DPO can be a very effective tool for getting more donations. To do so, it's important to enter data in a consistent manner, and plan ahead so you can properly follow up later. 'Garbage in – Garbage out' is very true. For example, you have to mark records correctly within DPO with the proper flags, e.g. if it's a corporation, organization, individual, etc. We do appeal campaigns twice a year with mail solicitations. We host a golf tournament, an annual dinner and an annual ladies event – dinner/shopping around the holiday season. We know exactly who to solicit for these campaigns because of our methodology, and DPO streamlines and personalizes everything."
Lakemary also integrated their website with DPO using DonorPerfect Online Forms to collect online donations. Mary & Karen said, "It works very well. Through online access, data is directly downloaded into DPO. This new option has helped us increase our online donations ten-fold. It's really great for out of state donations, mostly from people who want to make a memorial gift. We now collect information we wouldn't have received otherwise. Then we can educate them with newsletters and information about Lakemary to offer new donor choices."
All of these elements have had a cumulative, positive effect. Mary concluded, "We've grown from 6,000 to 14,000 records, and as a result, we're expanding our "circle of influence" and reaching out to greater numbers of donors for the benefit of those we serve."
Transitioning
Mary noted there were some differences and small issues that needed to be addressed when converting to DPO. However, she said "The support team helped us and we were 100% in a very short time. Donor Management and fundraising is the lifeblood of what we do in the development office. We can't afford to have issues when we need it the most. So since 2001, we have always purchased Premium support. I recommend Premium Support as it ensures a timely response and real people response. We have found it to be an invaluable tool. The support team is terrific too. They're responsive. They work the problem until it is solved, and if they don't know the answer, they find someone who does."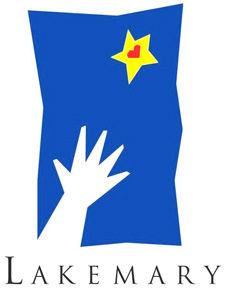 Key results:
Eliminated I.T. burden, including back-ups & software update issues
Access real-time data 24/7 from any location
Increased donor records from 6,000 to 14,000
Integrated online donations to improve fundraising while saving data entry time
We love the online system - there is no end to the benefits.
Back to Top