Online volunteer signups and management

Display a volunteer calendar on your website so volunteers can sign up individually or in groups, participating in your fundraising year round.
Benefits
Embed your volunteer calendar on your website.
Filter volunteers, based on skills and interests.
Participants can share your calendar on Facebook and Twitter.
Volunteers can easily friend each other on Facebook.
Automated email reminders are sent to participants.
Volunteer hours can be imported into DonorPerfect records.
Features
Clock in & out onsite with any device connected to the internet
Optional waiver
Recurring volunteer opportunities
Custom access codes you assign to certain projects
Real-time reporting
Self-scheduling interface
Phone and email support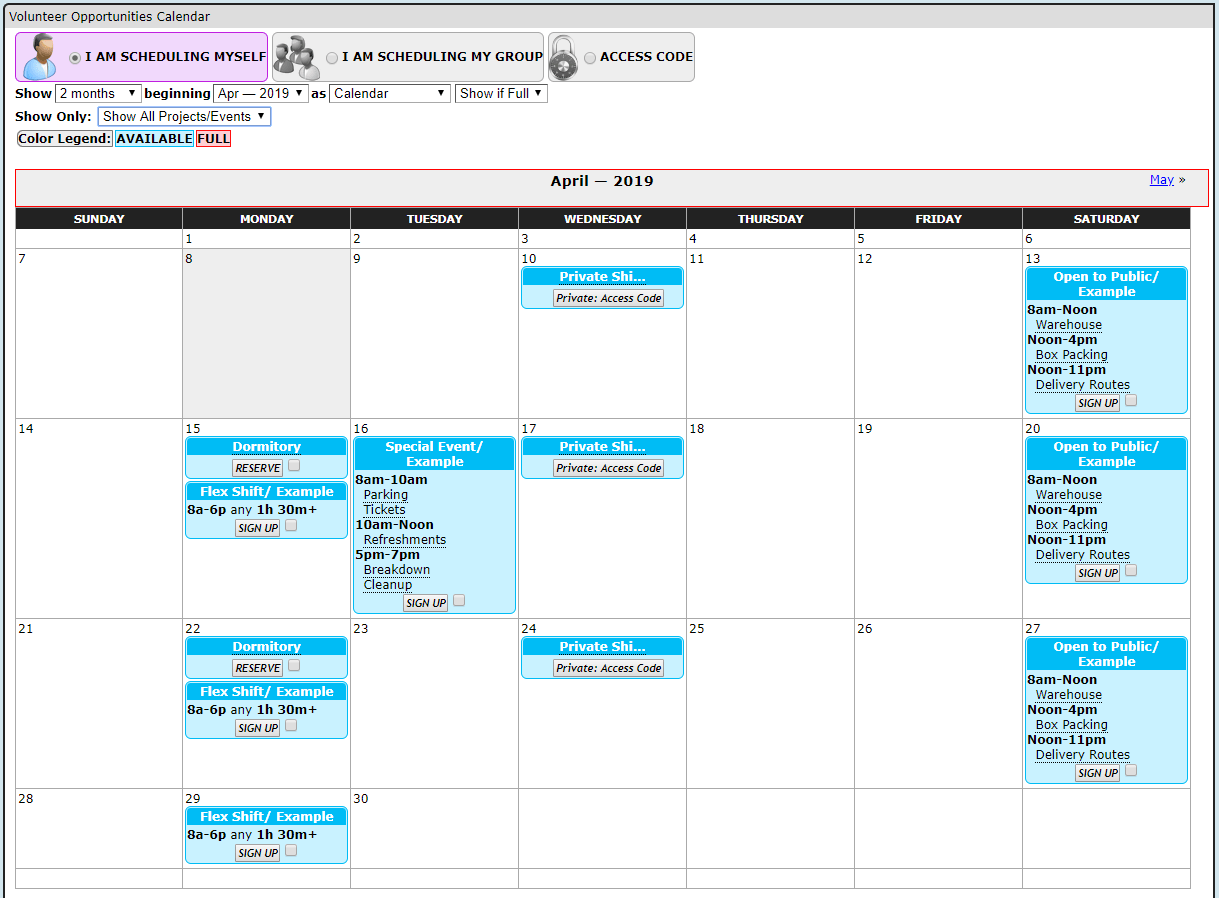 Fast Facts
About: Volunteer Matrix is a self-scheduling volunteer platform with an interactive calendar.
Category: Volunteer Management
Country Availability: United States, Canada, United Kingdom
Integration Type: Bi-Directional API
Learn More and Request Pricing