Nonprofits can send short web page addresses that pre-fill online forms to speed constituent response and increase solicitation and event registration success.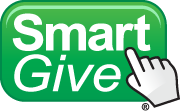 Horsham, PA, August 8, 2012 – SofterWare, Inc., the developer of DonorPerfect Fundraising Software, has introduced SmartGive, a technological revolution that enables donors to contribute to their favorite nonprofit quickly and automatically.
With SmartGive, nonprofits can:
Include donor-specific URLs (web page addresses) for printed or emailed solicitations, or event registrations. Resulting online forms are conveniently pre-filled with contact information and more.
Increase response rates by reducing the time it takes a donor to make an online transaction.
Improve data accuracy by eliminating typos and odd spellings of address information.
Update missing or out-of-date emails and keep constituent records up to date.
Rob Strickler, Product Manager for WebLink Online Solutions, said "We're excited to release this new technology to our nonprofit clients in time for their fall fundraising campaigns. When they send their solicitations, they'll be able to include a SmartGive URL and each constituent's personal contact information will be pre-populated on the resulting online form. This will significantly increase the accuracy of their records and increase response rates. In addition, our SafeSave technology enables nonprofits to securely maintain credit card or bank draft payment information to further reduce data entry. SmartGive is one of many planned upgrades for DonorPerfect and WebLink that will improve solicitation success for our clients."
Jon Biedermann, Vice President for DonorPerfect Fundraising Solutions, noted "We take pride in providing battle tested and cutting-edge technology to help our clients raise more money and save time. SmartGive continues this tradition by significantly streamlining the donor giving experience, resulting in more donations and much better accuracy."
To learn more, please visit: www.donorperfect.com/smartgive
About SofterWare, Inc.

SofterWare, Inc., based in Horsham, Pennsylvania is a leading provider of software to nonprofit organizations, with over 10,000 clients throughout the world. DonorPerfect, its fundraising/CRM solution, received more "Excellent" ratings than any other vendor in N-TEN and Idealware's "A Consumers Guide to Low Cost Donor Management Solutions". It also received the Campbell Award for "Excellent Customer Satisfaction".
In addition to the company's DonorPerfect fundraising software, SofterWare also offers software for managing childcare centers, public and private schools, and camps and conference centers. For more information on SofterWare and its products, please visit www.softerware.com. For more information on DonorPerfect Fundraising Software, please visit www.donorperfect.com or www.donorperfect.ca.
Media Contact.
Sam Goldenberg
215-542-4390 x233
sgoldenberg@softerware.com
www.donorperfect.com