October 1, 2021 | Categories Conferences, DonorPerfect Community Network Conference, Featured, Nonprofit News
DonorPerfect CommUNITY Conference Sponsors: We give back with a little help from our friends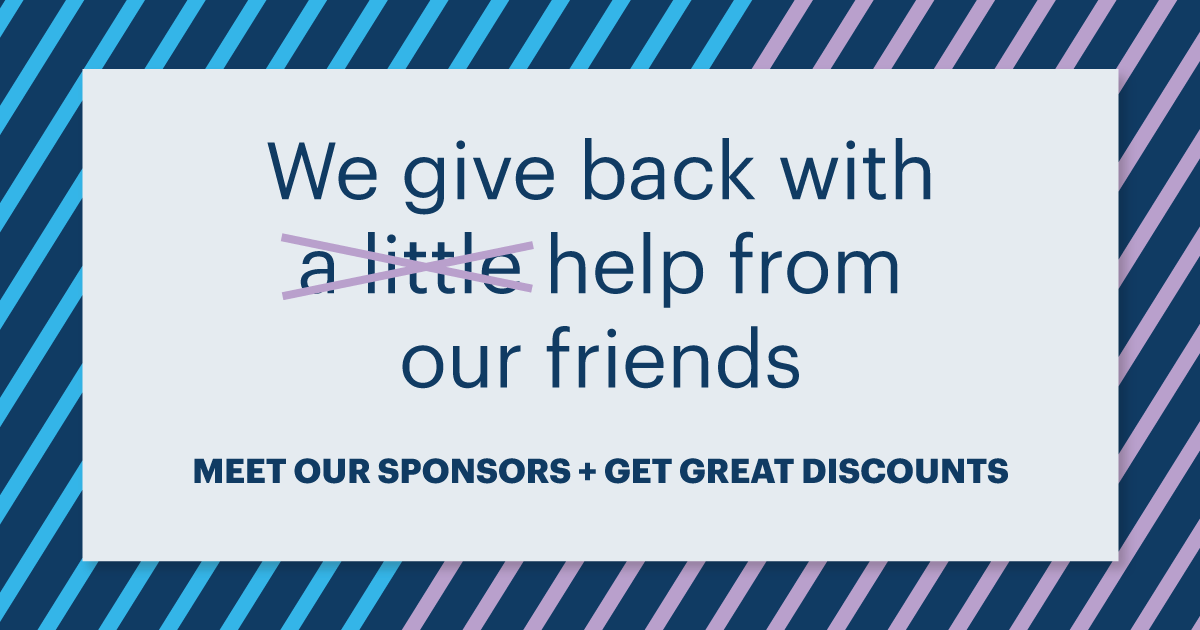 The DonorPerfect CommUNITY Conference was made possible by our partners in transformational fundraising. With support from our amazing sponsors, DonorPerfect has been able to curate an ecosystem of fundraising solutions that are accessible to nonprofits of all sizes. These sessions highlight their role in challenging your fundraising assumptions and growing your donor community.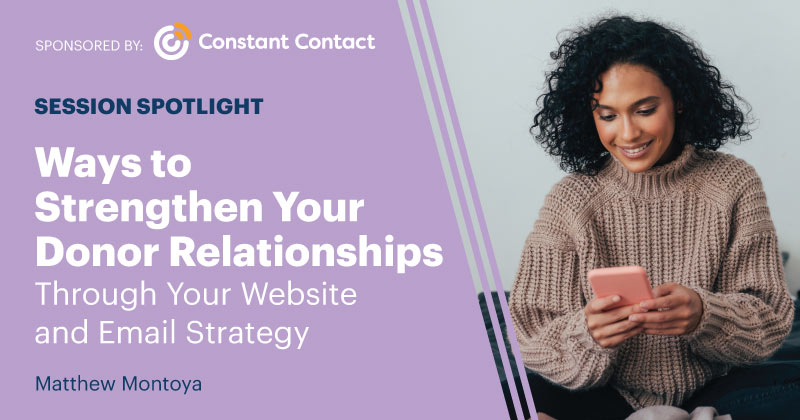 For many of your donors, your nonprofit's digital presence is how they meet you, get to know you, and decide what kind of relationship they want to have with your organization.
With years of experience helping nonprofits shine online at Constant Contact, Matthew Montoya will provide insights and actionable takeaways to help you craft community-building experiences through your email marketing strategies by reimagining the very assets you lean on today. Remember every email contact you have gained represents a former or potential donor. Leveraging best practices can help you access their intentions to strengthen relationships and grow donations.
About Matthew
As Channel Marketing and Enablement Manager for Constant Contact, Matthew Montoya has spent a decade crisscrossing the country to 46 states, helping more than 13,000 small businesses and nonprofits to better understand how digital marketing can improve growth.
In his 19 years in marketing, he's worked on nearly every kind of marketing vehicle around, and he has a special love for nonprofits. Preceding his time at Constant Contact, he spent 4 years at a 501(c)(3) wearing multiple hats, under constant budget crunches and marketing deadlines with a much-too-small staff of two people.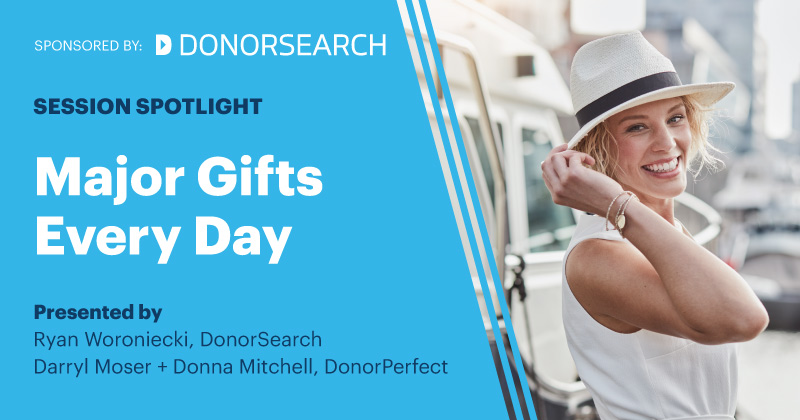 Our panel will share how to use the tools in DonorPerfect and DonorSearch to find major gift donors, keep them engaged in your mission and increase the size of their gift.
About Ryan
In his decade of experience at DonorSearch, Ryan Woroniecki has helped more than a thousand nonprofits use data to segment their database for successful fundraising. He started by building an ecosystem of for-profit partners to help his clients fundraise better. Since then, he has helped organizations design prospect management services and plans for specific prospects. Focusing on major gifts, Ryan was able to help the all-volunteer Giving USA Foundation raise the most their annual fund had ever seen.
About Darryl
After working as a software developer for 25 years, Darryl Moser joined DonorPerfect in 2015 to form partnerships that extend nonprofit CRM functionality and improve client fundraising and efficiency. Darryl also serves as vice president of the board for Boyertown Area Multi-Service that provides a food pantry, meals on wheels, case management, and a host of other services to aid those in need. When he's not exploring new software, he can be found spending time with his wife and kids and pedaling his bike for fitness and adventure.
About Donna
A training professional for more than 25 years, Donna Mitchell finds joy in helping nonprofits make a difference each and every day. Donna joined DonorPerfect six years ago, bringing with her a fresh outlook – she believes that while fundraising is serious stuff, the learning process should be fun and empowering. In Donna's webinars and training sessions, don't be surprised if you are dancing, singing, or answering trivia questions. In her spare time, you will find Donna cooking, bird watching, and snuggling up with her sweet puppy, Angel.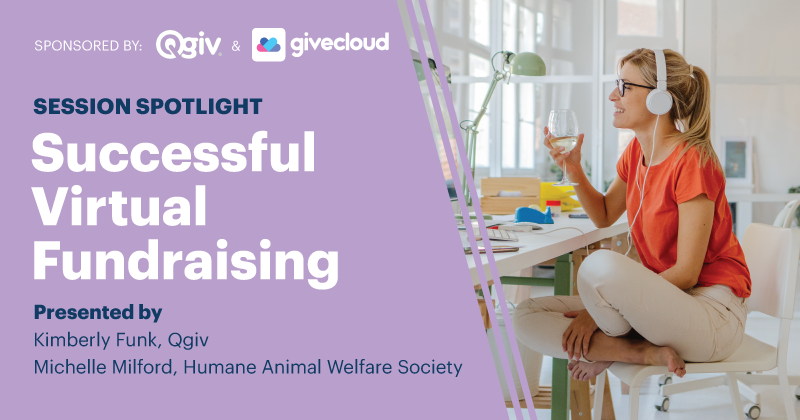 Nothing drove home the importance of preparing for the unknown quite like 2020. All at once, nonprofits had to rethink their fundraising strategies by adding virtual fundraising events to their calendars and exploring other ways of getting their donors engaged.
Even as in-person events come back, virtual and hybrid events should continue to be an important part of your fundraising strategy. They keep costs low, and a portion of your donors will continue to participate remotely. Launching a virtual or hybrid event can be a smooth and seamless experience with the right tools and preparation.
Join this session to hear DonorPerfect clients share how they made a successful virtual event using tools from Qgiv and GiveCloud.
About Kimberly
Kimberly Funk is a seasoned Marketing & Sales professional, having worked extensively in various industries such as financial, entertainment, solar, employment, franchising, and most importantly nonprofit. In her free time, she is on the tennis court, pilates studio, or being a dog mom to her rescue puppies.
About Michelle
Michelle Milford graduated from the University of Wisconsin-Madison with a Bachelor of Arts in Zoology and Environmental Studies in 2013 and shortly after, completed master's coursework in Sustainable Management. From museum work to environmental advocacy to community commerce, her entire career has been with the nonprofit sector.
Currently, she works at the Humane Animal Welfare Society where she championed the organization's database switch to DonorPerfect and implemented the organization-wide use of Givecloud. Outside of work, she shares a life with her husband, two beautiful children, one cat, one dog, and four chickens – mostly finding joy in the mundane, but always looking for their next travel adventure!