December 3, 2015 | Categories DonorPerfect Update
How to Write Fundraising Copy Donors Will Respond To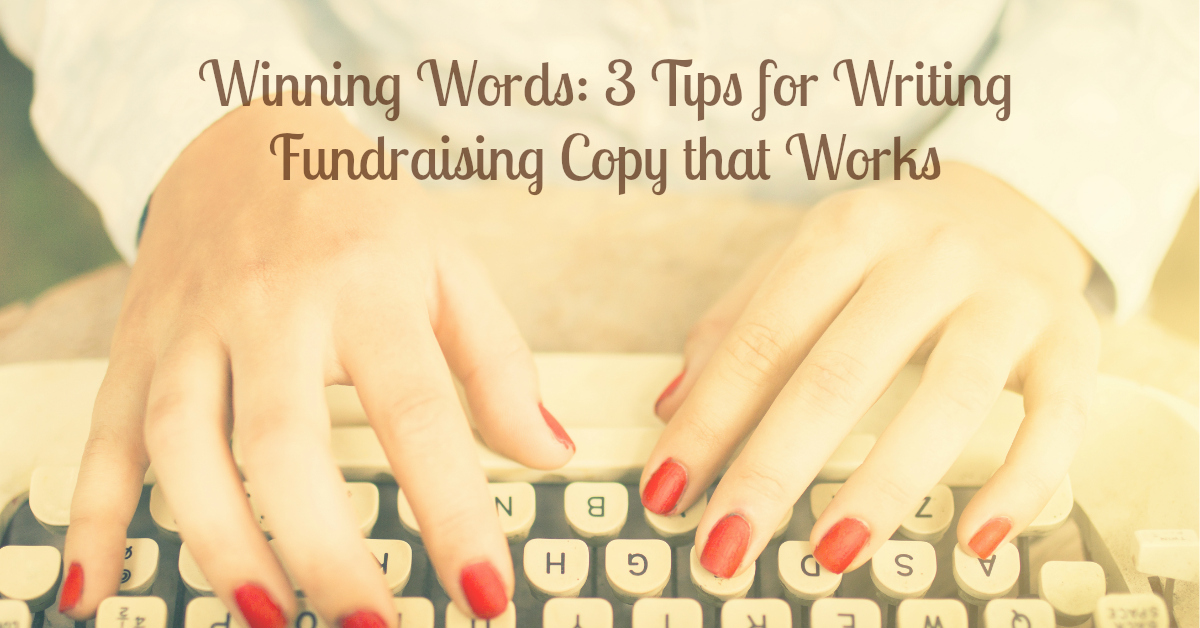 When it comes to the year-end ask, it's not about what you're saying as much as it's about how you say it.
Tip #1: Focus on your donors in fundraising copy.
You should always include donor-centric language in your marketing efforts.
Here are some examples of buzzwords to use in the fundraising copy for your ask emails, social posts, landing pages, and anywhere you'll be writing copy related to your year-end asks:
You: Be sure to use the word "you" often. Your asks should be explicitly directed toward the donor. "You can make a difference." "Our organization relies on donors like you to support our mission." "Here's how you can help."
Easy: Year-end asks are all about the convenience for the donor. Tell them it's "easy" and make it easy by providing a simple online donation option that takes as few steps as possible.
Join us: Don't just ask someone to donate, invite them to join you in furthering your mission.
Secure: Assure your donors that their donations and information will be collected and processed securely. Mention your "secure donation form" or say that "donor information is stored securely".
Thank you!: Every ask should be paired with a "Thank you!" It's a winning formula.
Tip #2: Keep fundraising copy simple.
Don't muddle your message with legal jargon. Make your appeal all about inviting the donor to join your story and highlight the convenience of them doing so through donating.
Tip #3: Use testimonials for fundraising copy to highlight the ease and impact of donating.
Testimonials are extremely powerful. If you already have donors, ask them why they like giving that way. Once you receive donors' approval to use their replies, display their testimonials on your website, newsletters, and emails.
Check out this example testimonial for a fundraising email:
"I feel great about giving to ABC Organization. I know that $10 a month isn't much, but when I see what they're doing on Facebook, it seems like a little goes a long way!" – [Donor Name, Town]