January 27, 2021 | Categories Donation Processing, DonorPerfect Update, Featured, Fundraising Strategies, Monthly Giving
Release Announcement: Automatic Receipts for Monthly Donors
It's hard to believe that the pandemic began almost a year ago. No doubt your fundraising strategy looks much different now than it did at the start of 2020. Now that you've made it through "crisis mode," it's time to evaluate where you're at. For some nonprofit organizations, that means fewer staff are available to process donations and cultivate donors. How can you utilize your donor CRM to fill in the gap? DonorPerfect's latest release has your needs in mind. For this release, DonorPerfect will now automatically send email receipts to Monthly Giving donors processed manually via One Time Batch. By sending receipts for monthly gifts automatically, you'll save time and increase donor retention.
IN THIS BLOG:
How Automatic Monthly Giving Receipts Work for One Time Batches
For last month's release, we told you about these two amazing ideas from our Suggest and Vote program for DonorPerfect to automatically send an email receipt for gifts processed through Monthly Giving. In this weekend's release, automatic receipts will now be sent for monthly gifts manually processed via One Time Batch. Here's how it works:
First, click Edit Settings to toggle Automatic Receipts on, if needed.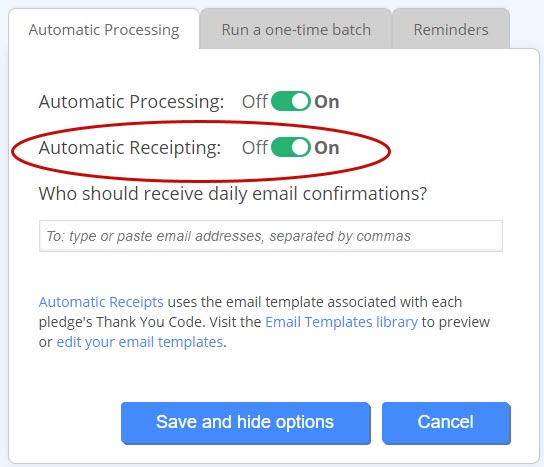 Next, run a one time batch using the criteria you specify. You can review a list of donors that will be processed manually.
If you'd like to verify the thank you template, receipt delivery preference, acknowledgment preference, and receipting preference selected for your donor's pledge record, drill down via the Preview window.
Once set, email receipts are automatically sent to your recurring givers as your one-time batched gifts are processed.
How to Update Your Monthly Giving Thank You Email
After you create a personalized email template for your monthly donors, make sure it has a thank-you letter code assigned to it. Automatic Monthly Giving Receipts will use the Thank You Code set in your donor's pledge record to select which email template to use.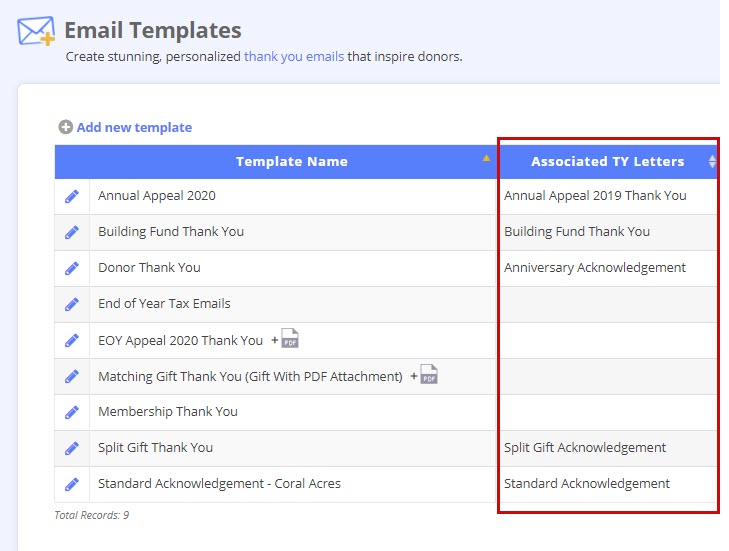 Check out How Do Automatic Monthly Giving Receipts Work? for more info on reviewing your email templates.
Release Notes
Improvements to Automatic Monthly Giving Receipts are not the only changes this month in DonorPerfect. Read about all of the enhancements in the DonorPerfect 2021.01 Release Notes in the Knowledgebase in DP Community.
Take Your Monthly Giving Program to the Next Level with DonorPerfect