February 26, 2021 | Categories Featured
Data Reveals Donor Retention as Driver of 2020 Fundraising Success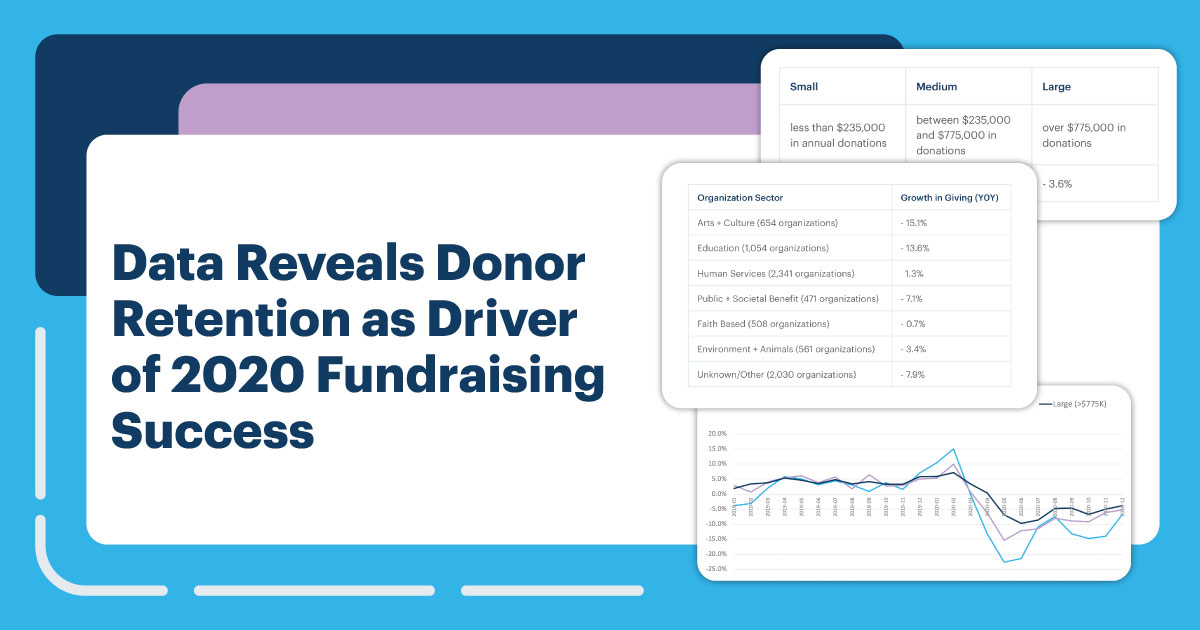 We just released a follow up to our DonorPerfect Fundraising Benchmarks Report, which now includes a full year in review on growth in giving. DonorPerfect's 2020 Fundraising Benchmarks Report traces the decline of giving caused by the COVID-19 pandemic to the slow recovery that debuted in Q3 and continued through Q4.
The data we gathered revealed differences based on size and sector: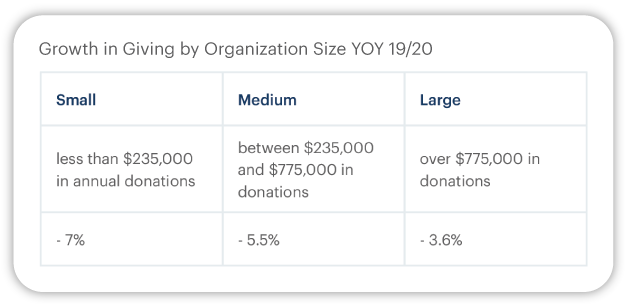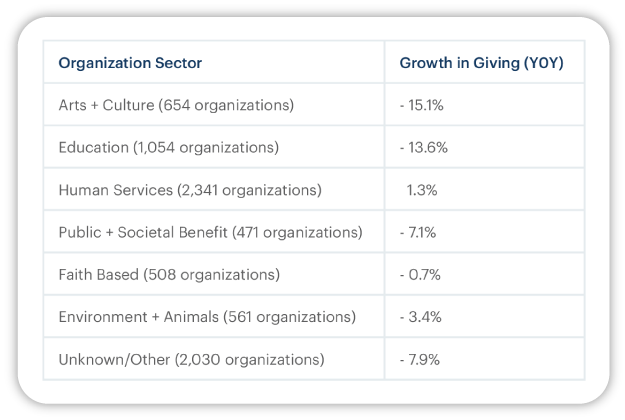 The data also revealed organizations with strong donor retention experienced higher growth in giving than those that did not.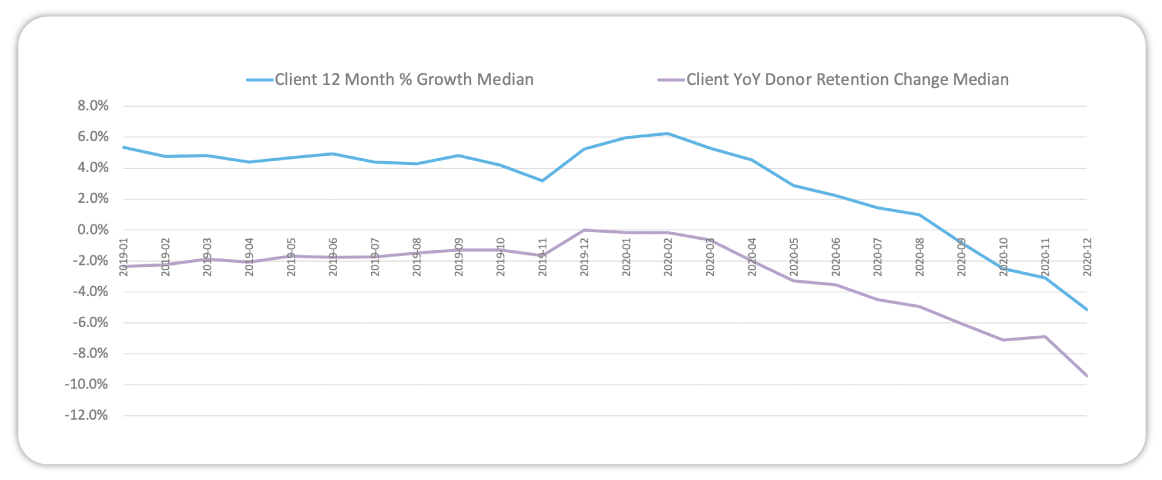 We're continuing our analysis by interviewing nonprofit leaders whose organizations experienced high donor retention in 2020 and will share that as well as strategies the nonprofit community can adopt to thrive in 2021.
Get the full report